5 Top Lingerie Picks For Your Christmas Stocking Fillers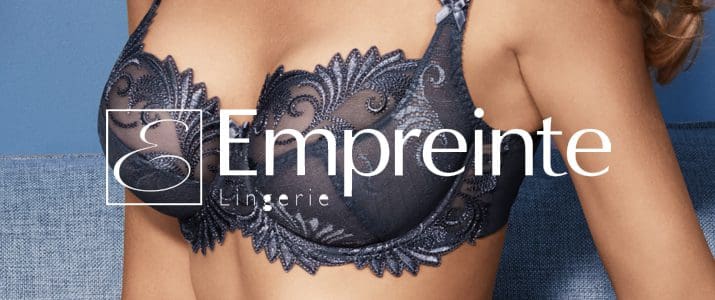 5 Top Lingerie Picks For Your Christmas Stocking Fillers
Christmas is the perfect time to enjoy a range of beautiful lingerie treats. At Bare Necessities we have a huge range of luxury lingerie items that are perfect for your Christmas stocking! Our designer ranges let you get some of our most lavish pieces at an affordable price – perfect for wrapping up as a stocking filler! View some of our top picks to wrap up below:
Prima Donna Fireworks Rio Brief
Start Christmas off with a bang! The Prima Donna Rio Brief is a Frost Grey mix of white, mauve, blue and grey bursts on a grey base. Made in a soft opaque fabric with chic embroidery on the side sections, the briefs are finished on the buttocks with a fine lace. The perfect stocking gift for Christmas!
Jonathon Aston Fantasy Tights
Enjoy a twist on reality with our stunning Jonathan Aston fantasy tight collection! The luxury tights guarantee to finish any outfit with a lavish look. Enjoy the luxury of designer hosiery at an affordable price – perfect for that extra Christmas treat.
Lejaby Deep Culotte Brief
Slip something comfortable into your stocking this year! The Lejaby Deep Culotte Briefs provide full coverage to the waist and bottom. Choose from a range of colours including Black Nuage, Lily White, Nude, Power Skin, Skin Peau, Vanilla and White.
Levante Silky Soft Matte Stockings
Enjoy a slightly racier pair of stockings in your Christmas collection this year! The Levante 15 denier stockings have a silky soft matte leg, that will leave you feeling smooth and effortless. With an elegant patterned wide welt and reinforced toe the tights are perfect for your next night out.
Prima Donna Swim Rumba Brief
Make swimming an occasion to remember with our Aruba Blue swimwear briefs! You can team the luxury Prima Donna briefs with a range of swimwear tops, making it a versatile pair of waterproof underwear. Perfect for winter and summer alike, these briefs are an all-year-round gift!
Get Advice On Choosing The Perfect Lingerie
Are you unsure which range of lingerie is perfect for you? Or want help teaming your briefs with our stunning collection of bras and daywear? Our friendly experts run a virtual personal shopping service, where we can advise you on the best item to compliment your wardrobe and find the perfect picks for your Christmas stocking.
Visit The Bare Necessities Shop
You can experience our stunning lingerie in person! Book in for a personal fitting or consultation at our newly refurbished home at The Courtyard, Sapperton Manor, Sapperton Lane, Church Broughton, Derbyshire DE65 5AU, where our attentive experts will find you the perfect fit. We have a huge range of experience in matching the perfect piece to every individual! Get in contact to discuss your needs today.