5 Pieces of Black Lingerie You Need
When it comes to updating your lingerie collection, black is a wonderful option to make you feel beautiful, confident and sexy. Not only is black a classic and elegant colour for any woman, but it's extremely versatile in regards to when and where it can be worn. Here are five pieces of black lingerie everyone needs!
Beautiful Black Full Cup Bras
Let's face it, sometimes comfort is key when it comes to lingerie you really can't go wrong with the black full cup by Prima Donna Deauville. As well as being comfortable enough for everyday wear, this bra looks elegant and luxurious.
This wonderful bra is a world away from the dull, boring and drab comfortable bras that many people are used to seeing. Providing optimal support and comfort with soft material and thick straps, this bra will be your new staple piece for all types of daily activities!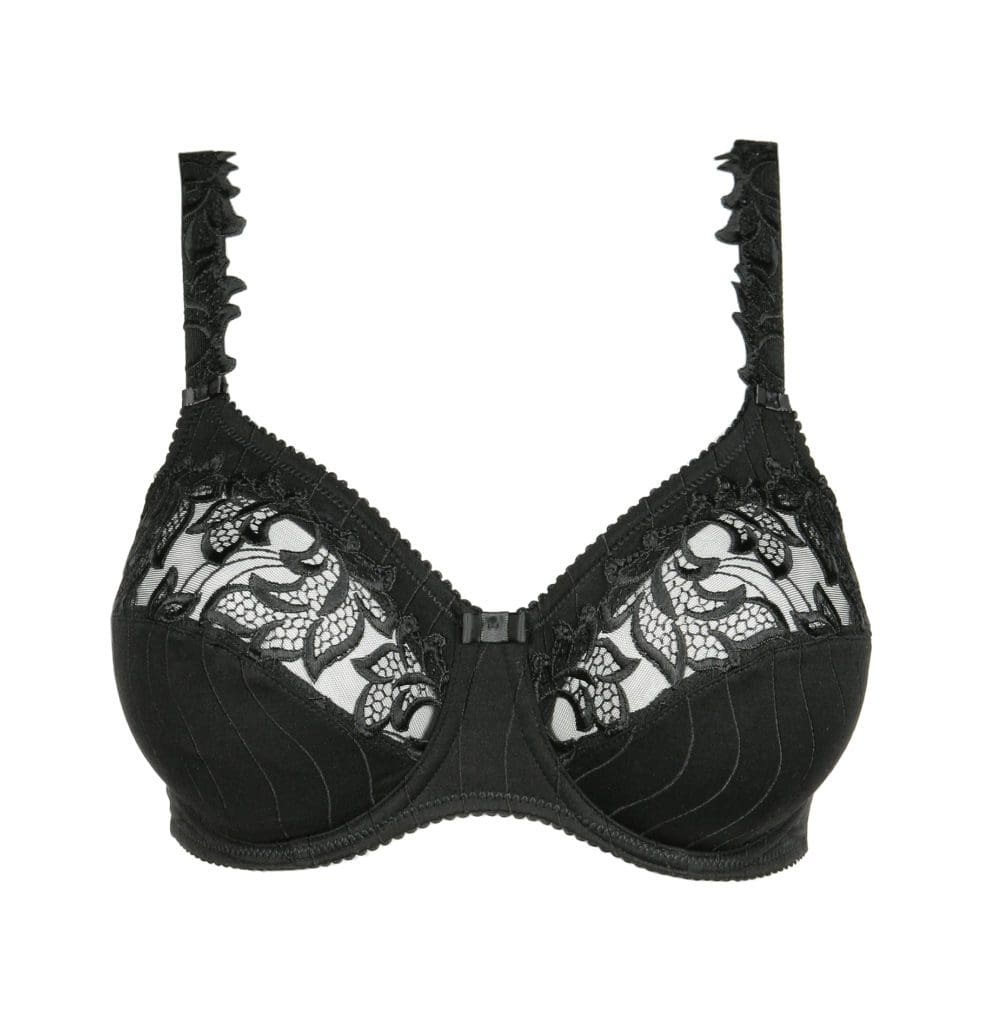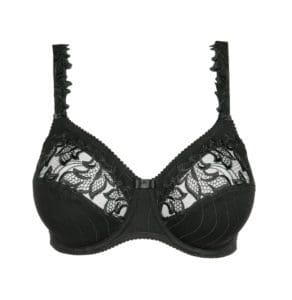 Sexy Black Lace Push Up Bras
If you are looking for extra lift and cleavage, the Twist Epirus push-up bra from Prima Donna is a great choice. Not only is it feminine and elegant, but it is also fixed and firm with thick straps and a rounded breast pocket. 
This means that it's able to give you the boost that you need to provide a more rounded breast without being over the top. The beautiful lace top to the cup makes you feel truly sexy and confident! Discover Bare Necessities' full collection to boost your confidence today.
Beautiful Lace Black Floral Underwear 
Sitting just below the waist, this black lace G-string is extremely flattering on all women. The front is detailed with a gorgeous floral design, whilst the back creates a sexy and subtle look.
The beautiful Floral design by Empreinte is also available in a shorts version. Embodying the sheer luxury of lavish, romantic lingerie designed and produced in France, this beautiful design will make you feel truly beautiful and confident in your own skin.
Soft and Comfortable Strapless Bras
The Seam Free strapless bra from Prima Donna should be part of every women's lingerie collection. You never know when you are going to want to rock a strapless dress, which is why having a strapless bra to turn to is key.
This item is secure without being too tight and snug without being uncomfortable. The soft, smooth material ensures that you hardly feel the bra on your skin, whilst the silicone strap ensures that this wonderful bra stays stable in a comfortable position. Discover more luxury black lingerie sets with Bare Necessities.
Discreet G-Strings To Feel Confident and Sexy
It's amazing how fantastic a small piece of lingerie can immediately make you feel at your best, just by putting it on. That is exactly what the Alexander G-string from Marie Jo does. A firm favourite for many women, this G string is comfortable and classic.
This wonderful piece of lingerie boasts a black and gold animal print, making you feel extremely sexy, beautiful and confident. The soft and discreet material ensures that this lingerie goes completely unnoticed under any outfit – the perfect staple piece to have in your draw!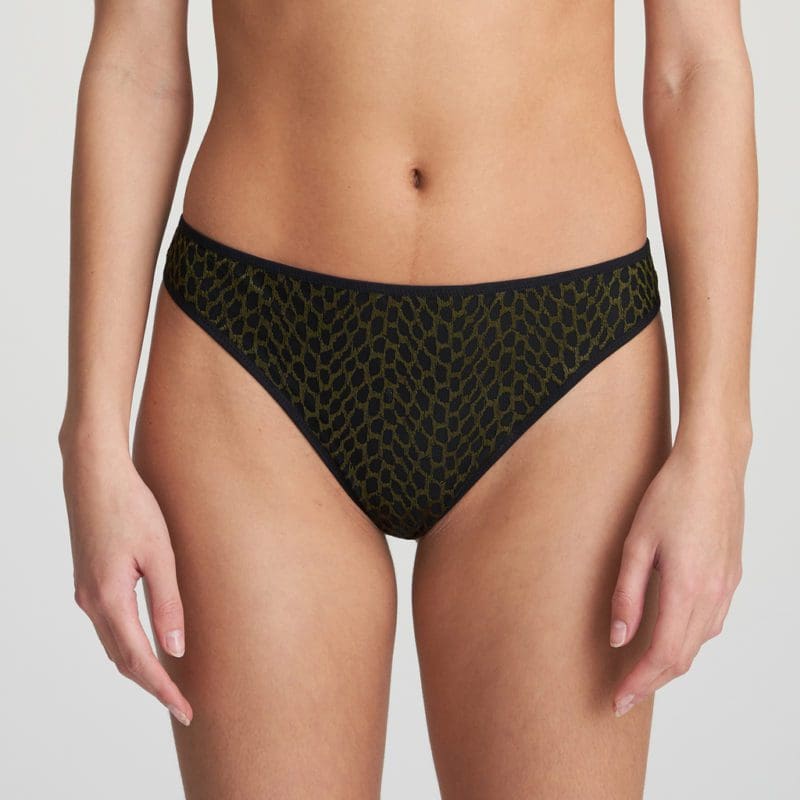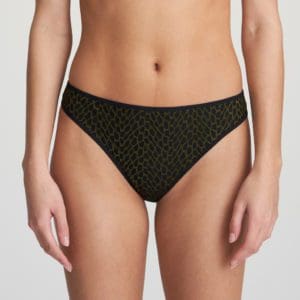 Shop Sexy Black Lingerie With Bare Necessities
At Bare Necessities, we want to make sure that you're always able to find the lingerie that you need. That is why we stock a wide range of items in a variety of fits, colours and styles. Whether you need a specific black piece or something a little different, you will always be able to find beautiful black lingerie with Bare Necessities.
To find out more about any of our lingerie items or to speak to a member of the Bare Necessities team, get in touch today.