The 5 Best Bras For Special Occasions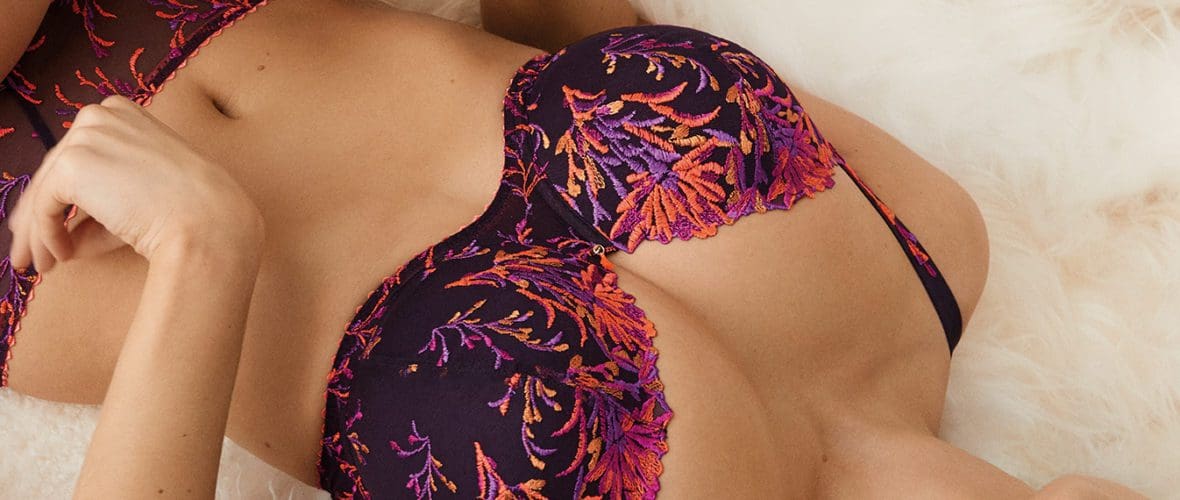 Luxury lingerie can leave you feeling confident and comfortable in your skin. Luxury bras and underwear are a great way to pamper yourself and the feel of luxurious fabrics is a boost that all women enjoy. Treating yourself to new bras, whether it's for a special occasion or just because you want to, is a great way to boost your confidence and self-esteem. 
Special occasions are the perfect opportunity to treat yourself to a new set of luxury lingerie that leaves you feeling good, complements a specific outfit and can last a very long time with the right care.
Treat Yourself to a Special Occasion Bra from Bare Necessities
At Bare Necessities we believe that every woman should have at least one set of special occasion luxury lingerie, with a luxury bra that feels good against your skin whilst flattering your natural curves.
From weddings to birthdays and everything in between, there is a luxury bra that will leave you feeling comfortable in your body and your outfit, accentuating your shape and helping you to feel confident.
Discover a variety of luxury lingerie designers at Bare Necessities, providing a selection of bra styles to suit all preferences.
Our Top 5 Bras for Special Occasions
We believe that everyone should have the perfect bra for every occasion, which is why we have picked out our top 5 luxury bras for special occasions.
Marie Jo Danae Padded Plunge Bra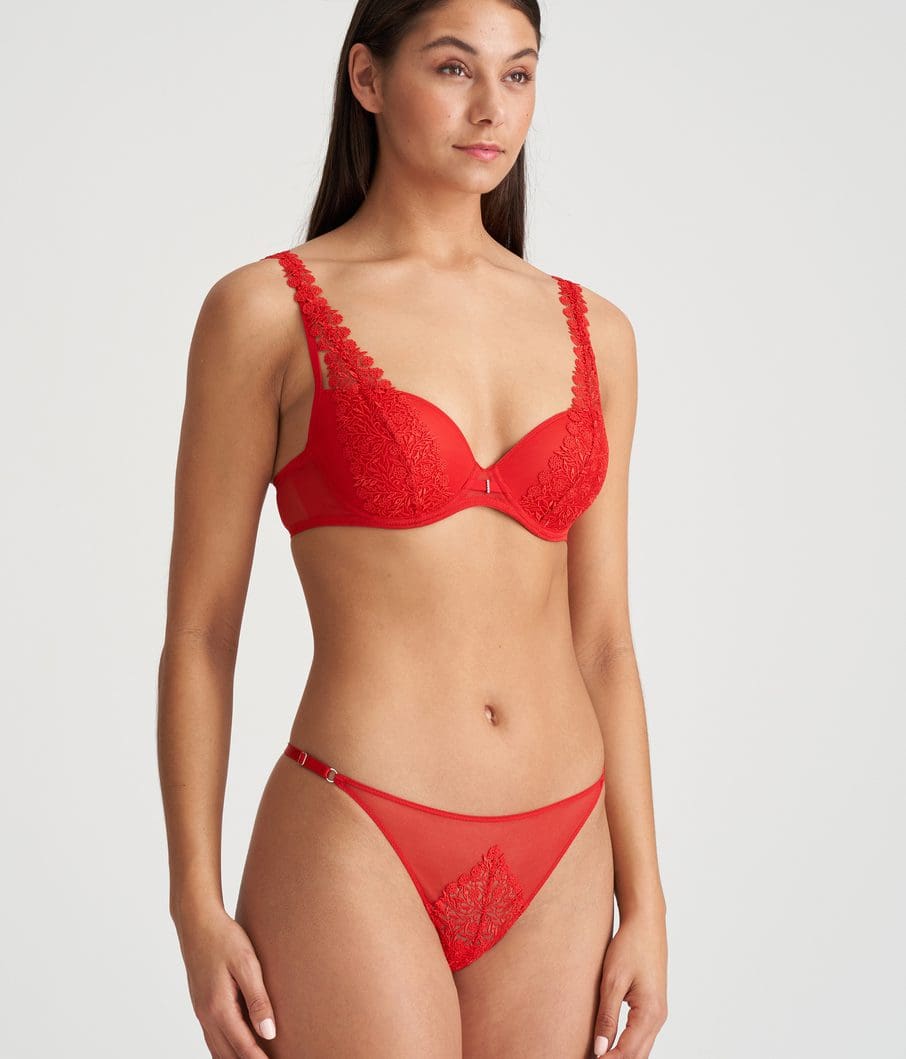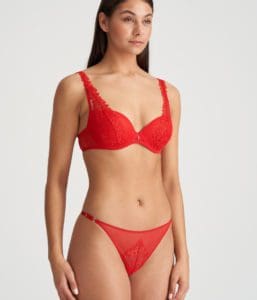 A plunge bra is a great choice for occasions where you may want to wear a dress or top with a plunging neckline. The Marie Jo Danae Padded Plunge Bra is a smooth bra made with delicate red lace that both looks and feels special.
Match this luxury plunge bra with a pair of briefs from the Dana collection for a seamless, confident underwear look.
Louisa Bracq Série Full Cup Bra
A sophisticated bra the Louisa Bracq Série Full Cup Bra provides excellent support and comfort, a luxury bra that leaves you feeling confident no matter the occasion. A statement bra in the deepest black, create a confident silhouette with the full Louisa Bracq luxury lingerie set.
Lise Charmel Sublime en Dentelle Balconette Bra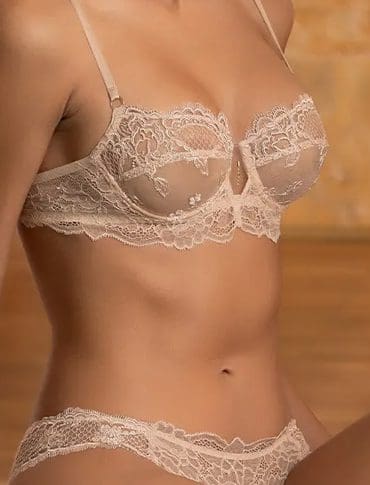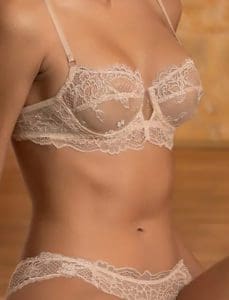 If you are looking for the best wedding dress bra, the Lise Charmel Sublime en Dentelle Balconette Bra is an elegant and sexy addition to your bridal wardrobe. Delicate lace and sumptuously soft thin straps pair nicely with a large variety of wedding dress styles, whilst the nude colouring doesn't bleed through your beautiful dress.
Finish your bridal look with the full Sublime en Dentelle collection, including a selection of bras, briefs and suspenders.
Marie Jo Tom L'Aventure Preformed Plunge Bra
The ideal anniversary lingerie, an adjustable strap bra like the Tom L'Aventure Preformed Plunge Bra can be worn with a variety of outfits, allowing you to choose the style that best suits the occasion or event. Available in a selection of colours the bra is heart-shaped for optimum support whilst you dance the night away.
Prima Donna Las Salinas Padded Balconette Bra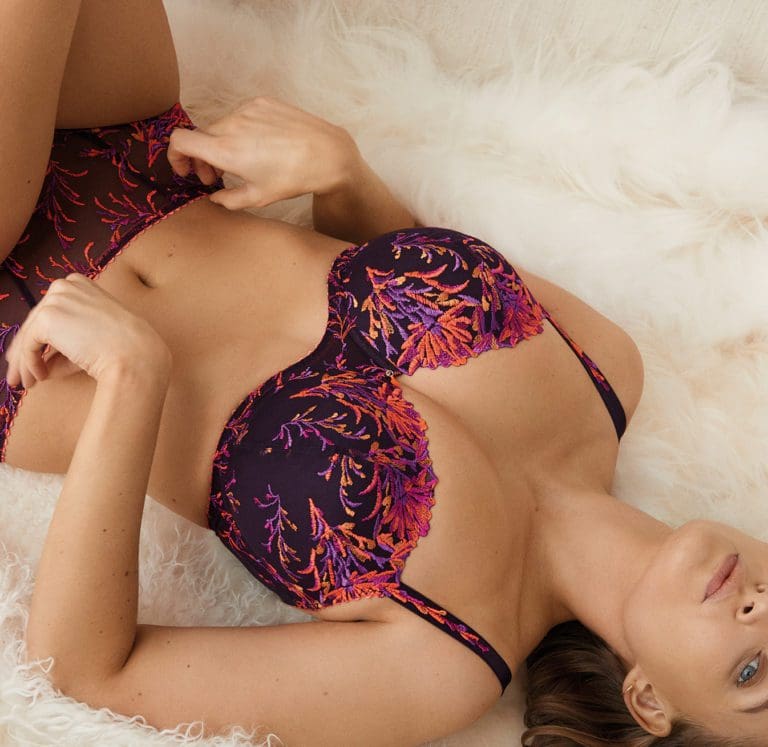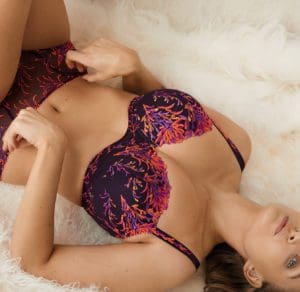 An explosion of colours, the Prima Donna Las Salinas Collection is sure to leave you feeling fiery and confident no matter the occasion. The perfect birthday bra or anniversary lingerie selection, this underwear is a statement set that is both comfortable and stylish, covered in brightly coloured embroidery that feels feminine and chic.
Feel confident no matter the occasion with luxury lingerie from Bare Necessities
At Bare Necessities we provide luxury lingerie collections to suit all styles and preferences no matter the occasion. Discover your perfect bra with the help of our friendly team and feel confident with the right fit.
Regardless of size and style, you will always be able to find luxury lingerie that works for you. Get in touch with our helpful team to find your next occasion bra today.