5 Strapless Bra Designs For Special Occasions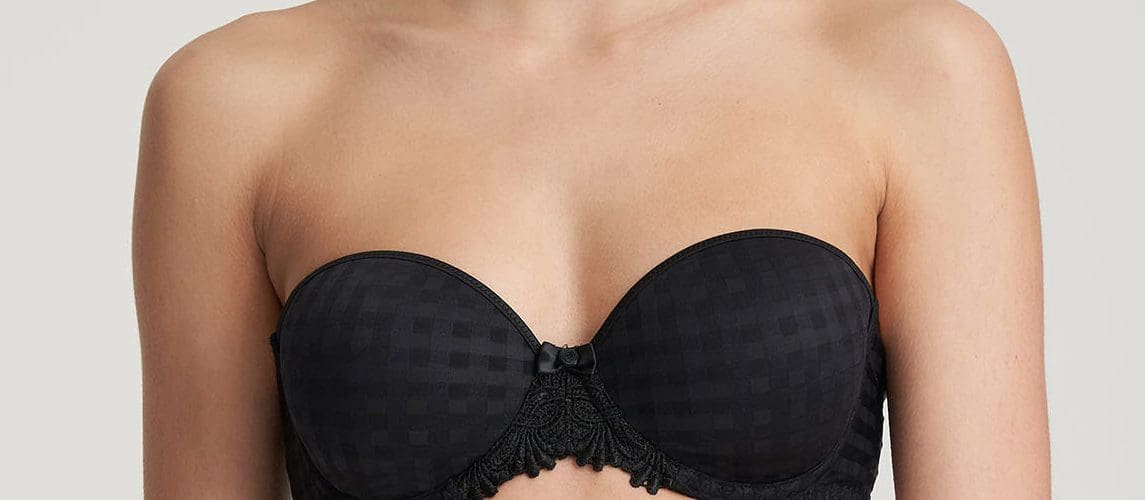 There is no denying the need for a strapless bra when you are wearing a strapless dress or top, or you are wearing something that won't successfully hide a standard bra. Rather than dealing with visible straps, which can take away from the look you are going for, you can opt for a luxurious strapless lingerie option. Luckily, you won't be short of choice and there is something for everyone.
Our Top Strapless Bra Options
It's important to choose a strapless bra that provides support and a bit of a lift, especially if you are looking to impress and want to look your best. This new style Avero Preformed Strapless Bra has a silicon band that provides extra support, so you will always feel safe and secure when going strapless.
If you are looking for a strapless bra that is both comfortable and supportive, whilst still looking great, look no further than the Avero Preformed Strapless Bra. With it's detachable straps, this bra works well as a strapless bra and a halterneck bra. It's a great choice if you want a bra that's multifunctional.
Thanks to it's subtle embroidery, the Jane Strapless Bra is feminine and also invisible. You can enjoy the intricate detailing of the bra, whilst it's carefully hidden under clothes. It's a fantastic choice for a special occasion, especially if you want a strapless bra that's not plain and simple.
Nothing says 'special occasion' like a string of pearls and that's exactly what the detachable straps of this bra will remind you of. Whether you wear the Tom Preformed Strapless Bra as a halterneck or completely strapless option, the soft fabric ensures it's comfortable at all times.
You really can't go wrong with a classic satin strapless bra, which is where the Prima Donna Satin Strapless Bra comes in. It's luxurious, traditional and feminine. Regardless of where you are heading, this bra will work perfectly under any outfit
At Bare Necessities, we have a wide range of luxurious strapless bras for you to choose from. It doesn't matter what the special occasion is, you will be able to find the ideal piece of lingerie. To find out more, get in touch with our helpful team.