A Guide to Buying Lingerie as a Gift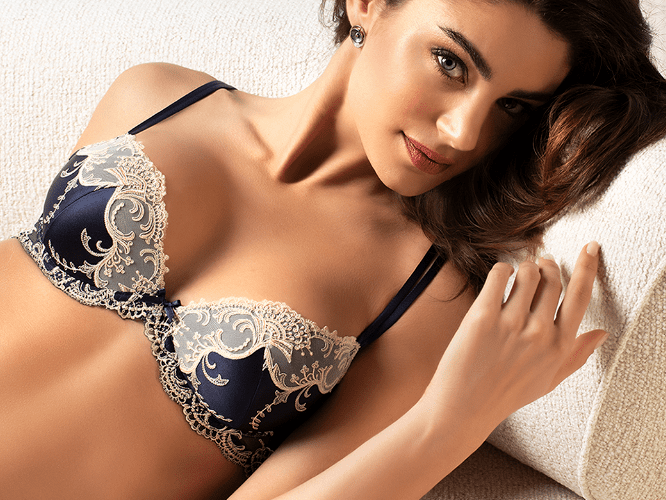 Treating a loved one to lingerie can be a truly special gift. Whether you are looking for a luxury nightwear set, elegant balconette bra or luxury push-up padded bra, make sure you gift with love. We know how challenging gifting lingerie can be, but we are here to help you! Our handy tips below will ensure that you can find the perfect gift at Bare Necessities. 
Choosing the right size 
Guessing the correct sizing can be quite difficult if you are unfamiliar with the standard lingerie sizing. One way to find out your recipient's bra size is to peek at the tags of their favourite lingerie pieces and use our size guide to work out which size would be best suited. If this is not possible or you are not too sure about the sizing, don't just take a guess. We stock plenty of other great gifting options from night dresses to dressing gowns that run in more standard sizing. Making it easier to gift but are sure to make anyone feel special. 
If you'd prefer to let your recipient find their perfect size, then our gift card gives them the possibility to find their own gift.
Find out more about our gift cards, here.  
Note her favourite colour 
Give a gift that is personalised to your loved one by choosing a piece that compliments her wardrobe or is in her favourite colour. 
If you are buying for an everyday gift, neutrals are great, but if you are looking for something more personalised and special, we have sets in every colour at Bare Necessities. 
Finding the perfect style 
Once you know the size and colour you are looking for you should next consider the style they'll like best. This can vary depending on who you are buying for and what their usual fashion style is. 
If you are looking for a classic, casual style – look for a

soft cup bra

,

t-shirt bra

or a bralette. 

If you are looking for more flirty options – look for silk and lace sets with romantic embellishments and details.  
Quality over quantity
Lingerie is one of those items that people tend not to necessarily splurge on for themselves, which makes gifting lingerie that more special. When choosing your gift, opt for quality over quantity. High-quality lingerie is more comfortable and will last longer compared to cheaper options. 
We love the Lise Charmel range if you are looking to splurge on luxury, high-quality gifts.  
Ask the experts
Don't be afraid to ask if you are still unsure! We want to help you to find the perfect gift for your loved one. Make sure you are prepared with as much information about the giftee as possible and our friendly team will be able to assist you.
Get in touch with our team today with any questions and we will be happy to help or visit us in-store at our Staffordshire store.
Get them the gift that they'll truly appreciate when you buy from Bare Necessities
Explore our wide range of luxury lingerie options that are perfect for gifting to a loved one. Stocking luxurious brands including Prima Donna, Marie Jo and Lise Charmel, there will be something for everyone no matter what shape, style or fit you are looking for.