A Guide to Choosing the Right Bra for you Post-Mastectomy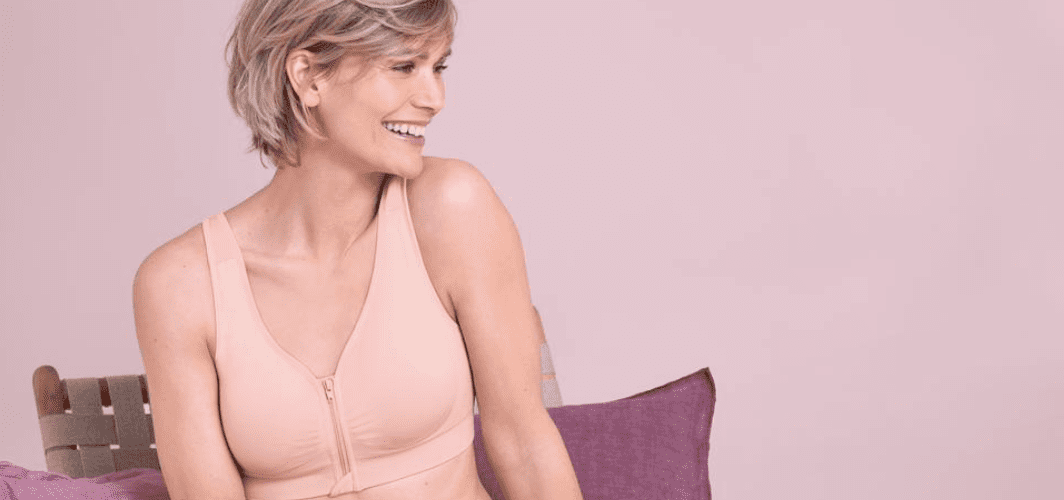 Although you may not realise it, there is actually a whole range of bra options for those who have recently undergone a mastectomy and are in need of a well-fitted, comfortable and supportive bra. Depending on the type of surgery you've had, Bare Necessities offer a range of mastectomy bras that will leave you feeling fabulous and comfortable post-operation.   
The best post-mastectomy bras for each stage of treatment  
Finding the right bra style and fit is vital, even more so after undergoing breast surgery. Whether it's a full mastectomy or partial, our range of mastectomy bras suits every stage of recovery. 
At Bare Necessities, we offer a range of mastectomy and post-surgery bras, each suitable for different types of breast surgery. However, It is important to understand which bra is the best option for your specific needs.
Which bra is right for me post-op?
Comfort is the most important element to look for when choosing a bra after your mastectomy, as a functional and comfortable bra will ease recovery.
What to look for when choosing a bra?
No underwires – When choosing your bra post-operation look for a bra that is wire-free, as the harsh wiring can cut into your skin causing irritation. 
Softer fabrics – Look for soft fabrics, shy away from stiff materials and opt for stretchy, high cotton bras. 
Accessibility and Adjustability – Most post-mastectomy bras should have adjustable straps and closers, with everything being adjustable from the front for ease after your operation. 
Longer line bras – Opt for a post-mastectomy brand with a longer band, as this will feel less restrictive. 
Our favourite mastectomy bras
We have expertly selected one mastectomy lingerie brand – Anita – to stock within our store. The mastectomy bras from the Anita range have been designed for wear after a full or partial mastectomy; are made from fabrics such as microfibre and satin and include breast form pockets. The range includes everyday basics mastectomy bras as well as embellished and embroidered designs for those special occasions, as well as matching briefs.
Our favourites from this collection;
This seamless mastectomy crop top opens at the front with a full-length zip making this bra fashionable, eye-catching and very easy to manage. The removable moulded pads in the double-layer cups, which conceal, as well as support create a natural-looking silhouette. The Lynn post-mastectomy bra has comfortably wide, soft straps that round off the "second skin" comfort. Make it perfect for any stage of recovery.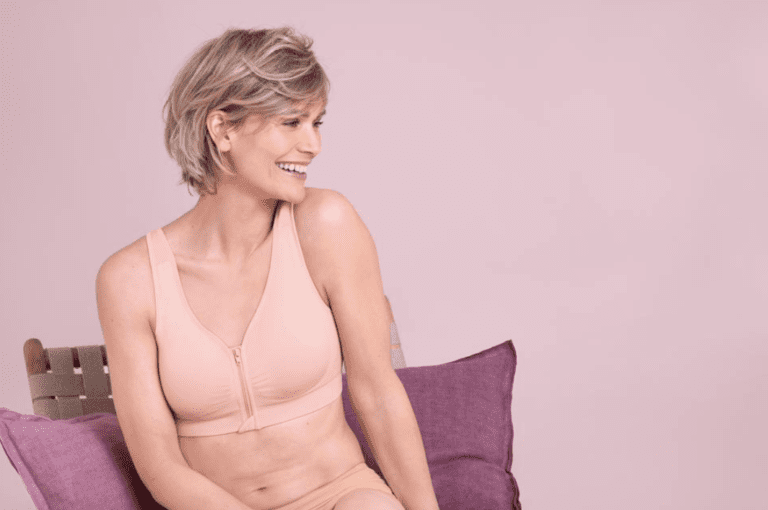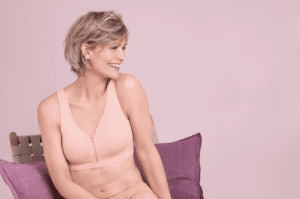 Another favourite from the Anita collection is the Lissa Mastectomy bra, our best-selling mastectomy bra Lisa, provides you with smooth yet firm support. The seamlessly pre-formed cup form pockets on both sides ensuring maximum comfort. Almost invisible breast form pockets made of soft, semi-transparent microfiber enables it to lie very flat in the bra giving you a smooth, natural shape to your breast. 
Designed to make you feel balanced, positive and ultra-feminine. This unique fabric is breathable to ensure comfort and a dry feeling on the skin due to perfect moisture evaporation. And comes in 7 stunning different colours, making it the perfect everyday bra.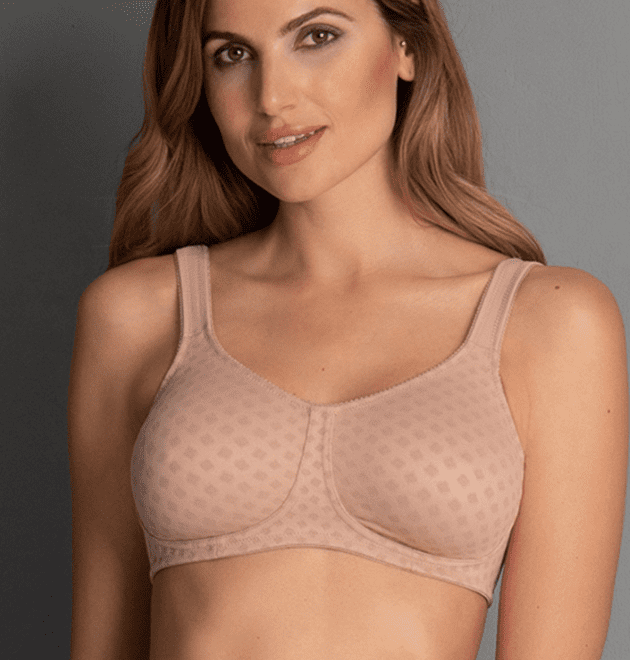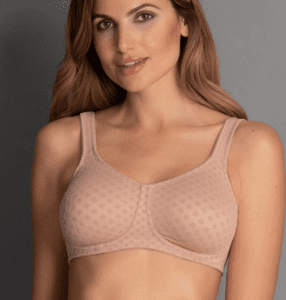 Shop our range of luxury Post Mastectomy Bras 
No matter what stage of your treatment you are in, we have a mastectomy bra that will allow you to feel your very best. Do you have a question or want to learn more about our curated range of luxury lingerie? Don't hesitate to get in touch and contact us today!