Best Mastectomy Swimwear Styles For This Summer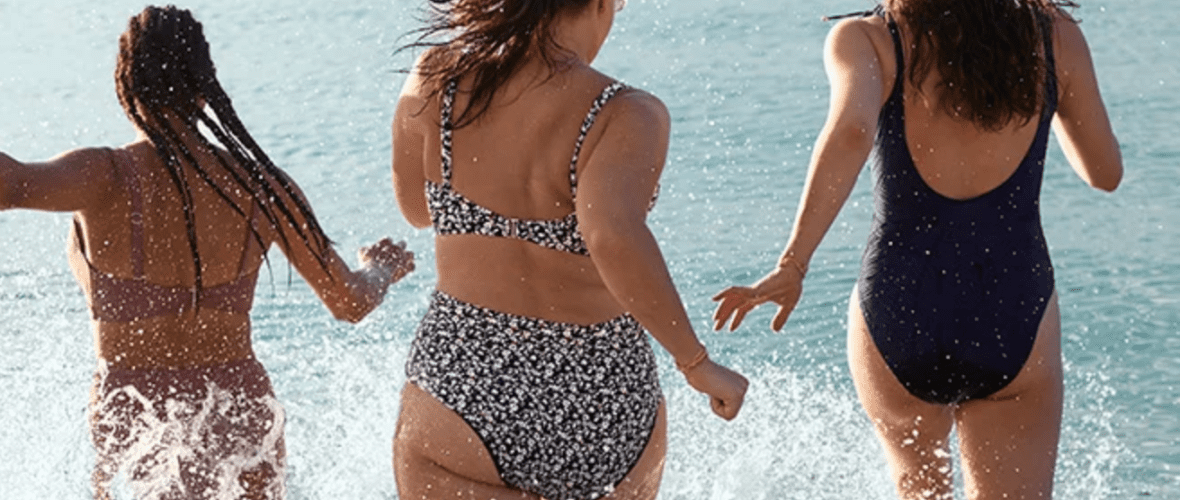 A mastectomy can be quite an invasive procedure, often changing the body shape you've been used to for all your life.  We understand that may leave women who have gone through the procedure maybe feeling a bit self conscious, or perhaps lacking in self confidence when it comes to summer swimwear.
But here at Bare Necessities we want women to feel confident and empowered in their swimwear, no matter what. Which is why we've come up with our guide to the best mastectomy swimwear styles for this summer. 
Top 3 Mastectomy summer swimwear styles
Swimwear shopping can often be daunting for many women, and even more so for those who have had a mastectomy. We have picked out a selection of our favourite summer swimwear styles, and with something for everyone, there's no reason you can't be feeling fabulous around the pool this summer.
Sun Flares Urban Explorer Swimsuit
The Sun Flares Urban Explorer Swimsuit is a great choice for those wanting a bit more coverage this summer. With a modern draped cowl neckline, this is the perfect swimsuit if you're looking for elegance and sophistication. 
Available from size 12-18D this is the perfect swimsuit to get you in the beach mood this summer. Styled with a maxi skirt this would work well around the pool or on an evening summer stroll.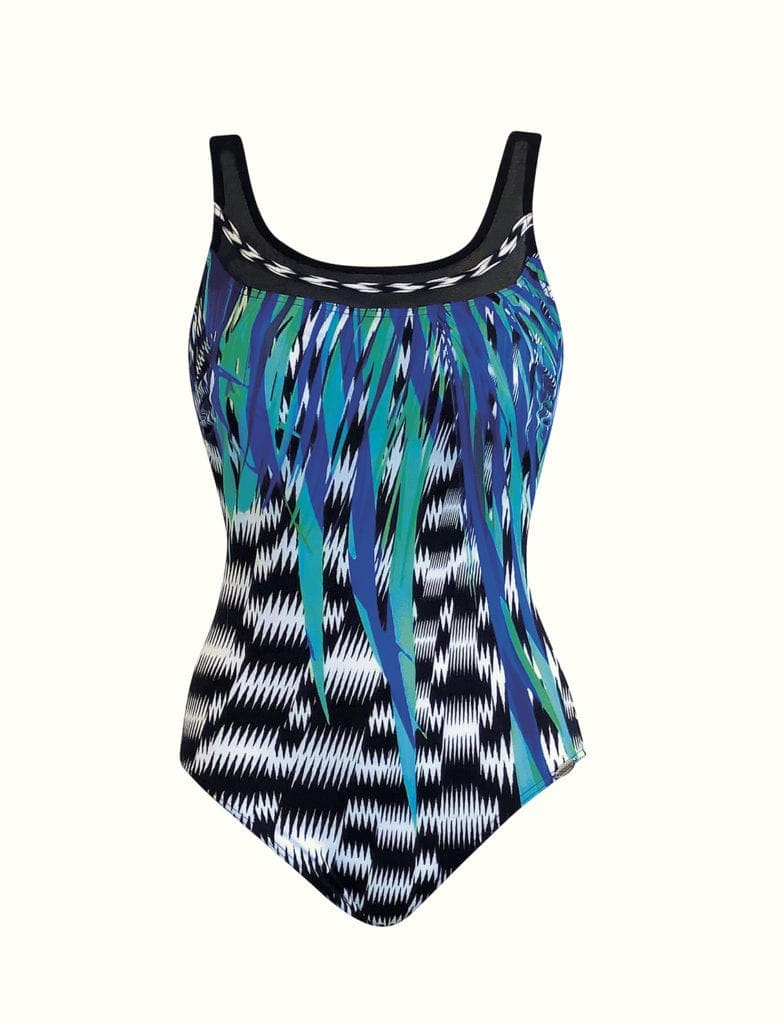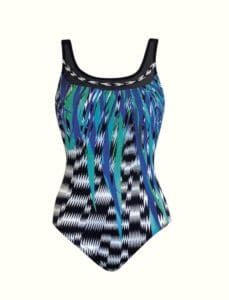 Sun Flair Caribbean Temptation Bikini
The Sun Flair Caribbean Temptation Bikini is a great choice if you're looking for a fun print to wear around the pool this summer.  The print is a great choice for those looking for a bit of fun and with a high neck design, this is a great style for those wanting a comfortable but flattering bikini this summer. 
Style with a pair of denim or linen shorts for a laid-back look during your next summer holiday.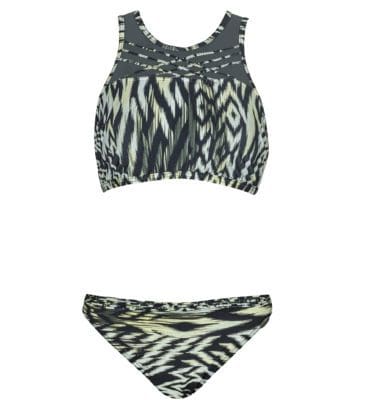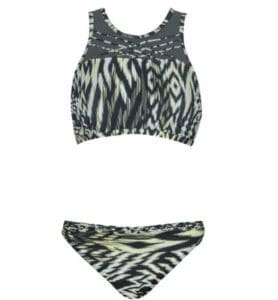 Anita Swimsuit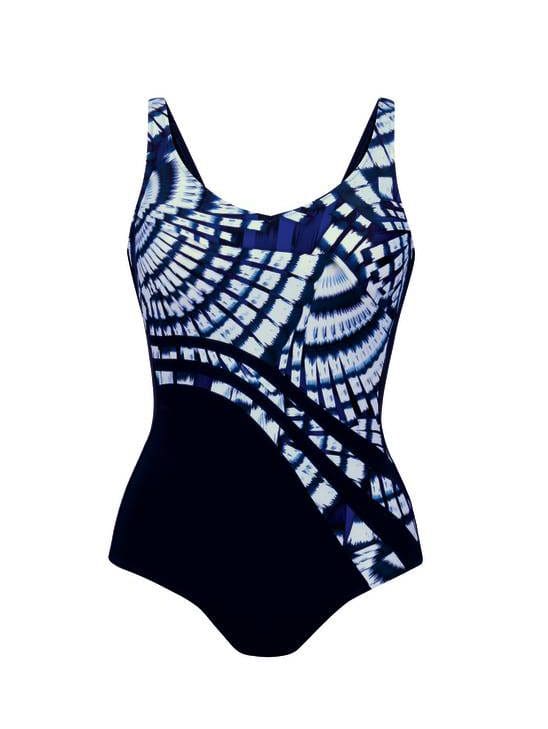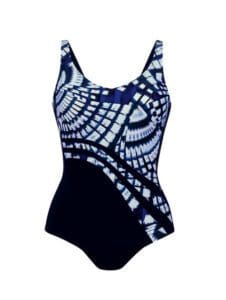 The Antia swimsuit is great paired with a slip over dress for an elegant yet cool ensemble on the beach or by the pool. With adjustable straps to ensure the correct tightness on your shoulders, this suit also features discreet bi-lateral, elasticated pockets to hold your swim breast form. Perfect for those wanting something practical, but fashionable at the same time.
This blue coloured swimsuit is a lovely choice for mastectomy swimwear, with a figure hugging design you are bound to look chic whilst having some fun on the beach. There is also a medium control lining on the front for tummy shaping and comfort making it a lovely option for those feeling like they might need some support from their swimwear.
Want to find your perfect mastectomy swimwear for this summer?
Browse our range of swimwear online from brands including Magicsuit, Becca and Coco Reef. Any questions about our range of swimwear get in touch and we will do our best to find you a swimsuit to make you feel amazing this summer season.