The Best Bra Types For Big Boobs
Finding a bra that fully supports your bust is essential for both comfort and confidence. Choosing the right bra type can actually accentuate your figure and improve your posture, making you feel comfortable and sexy in the process! We know that finding the perfect bra can be difficult when you have larger breasts, so we're here to help you find the best bra types for big boobs from Bare Necessities. 
Comfort Cups For Bigger Breasts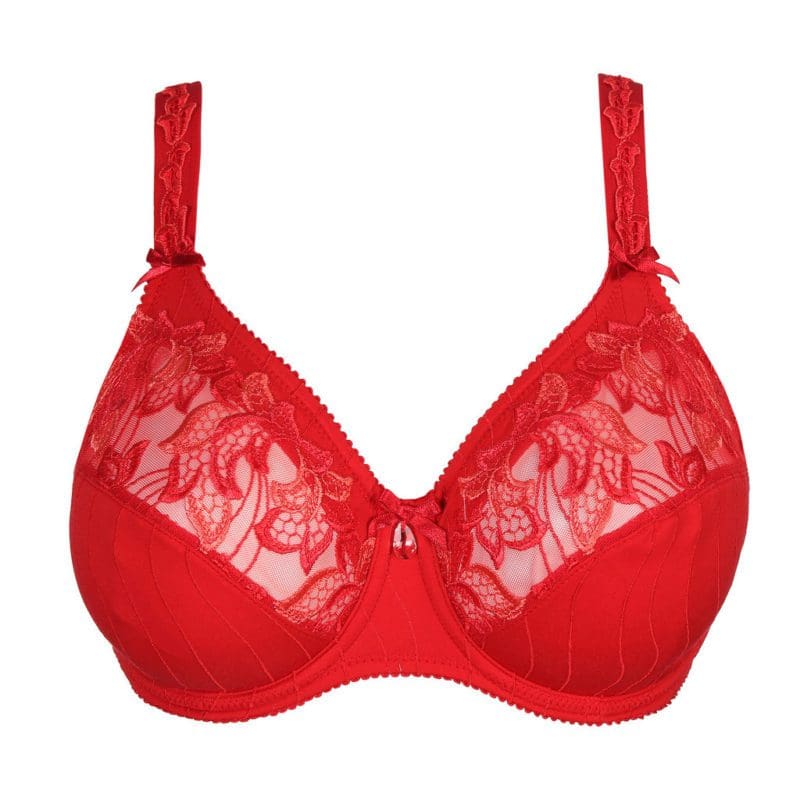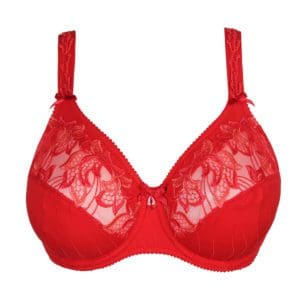 One of the most comfortable bras that we offer at Bare Necessities is the comfort cup. Available in a wide range of colours and sizes up to H, this wonderful style is specifically made for those who are looking for comfort and extra support. 
Just because they're soft and comfortable doesn't mean they have to be boring – each one of our Comfort Cups are designed with beautiful lace details to keep you feeling sexy all day long. If you're looking for a bra to support bigger breasts, check out our wonderful Comfort Cups today – the Prima Donna Deauville is a wonderful choice!
The Perfect Full Cup For Bigger Boobs
Our Full Cup range is a wonderful choice for ladies with bigger breasts. We use soft materials to create an extremely supportive cup that leaves you feeling secure and confident all day long! 
From plain, smooth Full Cups to more lacey options, we have a wide range to suit every shape, preference and style. Sizes range all the way up to K for breasts of all shapes and sizes. Check out our range of Full Cup Bras to find the best bra type for big boobs – we're in love with the Lise Charmel Fleur Aphrodite!
Comfortable and Supportive Smooth Cups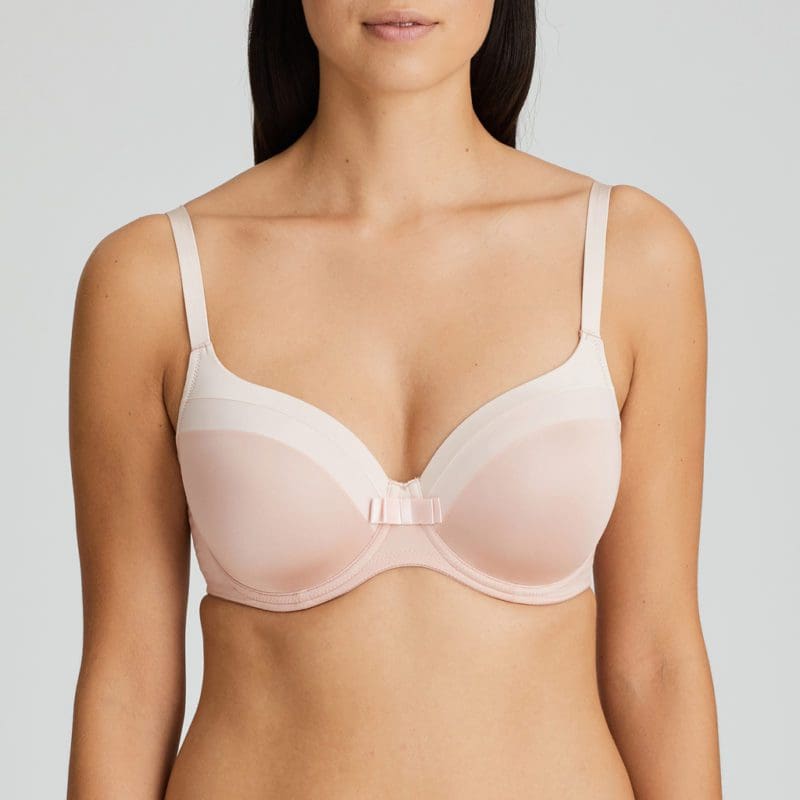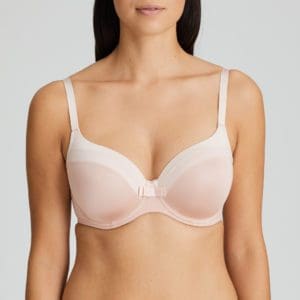 Perfect to slip under any outfit, our Smooth Cup range offers a great amount of comfort and support to ladies with bigger breasts. Made from soft materials that look and feel amazing, this range is designed with bigger cups and thick straps for the ultimate level of security. 
Explore the Smooth Cup range today to find your new supportive staple piece. Available in a wide range of colours, patterns and sizes up to H. The Prima Donna Glow is one of our favourites!
Supportive Padded Bras For Rounder Busts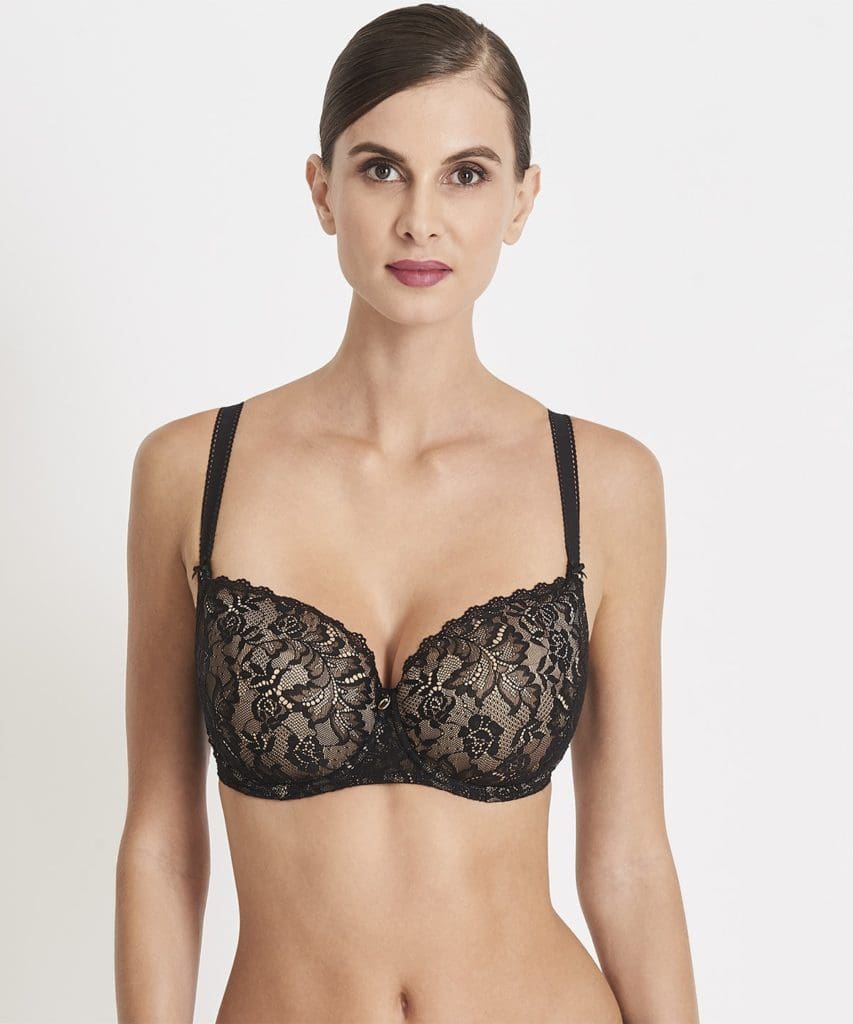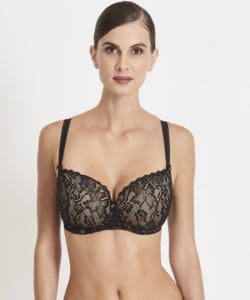 The Padded Bra is a great choice for ladies who want support and some extra lift. Perfect for sculpting your figure, this range of bras helps to make your bust appear more rounded. If you're looking for a more sexy option, this is definitely the collection for you! 
From red lace to leopard print, lace trims to push up bras, our Padded Bra collection will leave you feeling beautiful, sexy and well supported. This collection is available in sizes up to G. The Rosessence Moulded Half Cup Bra is a wonderful choice for ladies with bigger breasts!
Shop Bare Necessities To Find The Best Bra Type For Bigger Boobs
Looking for the best bra for a fuller bust? Shop our luxurious range today – we have something for every beautiful shape and size! Got a question about our collection? Don't hesitate to get in touch, we're happy to help.