Check Your Breasts: Breast Cancer Awareness Month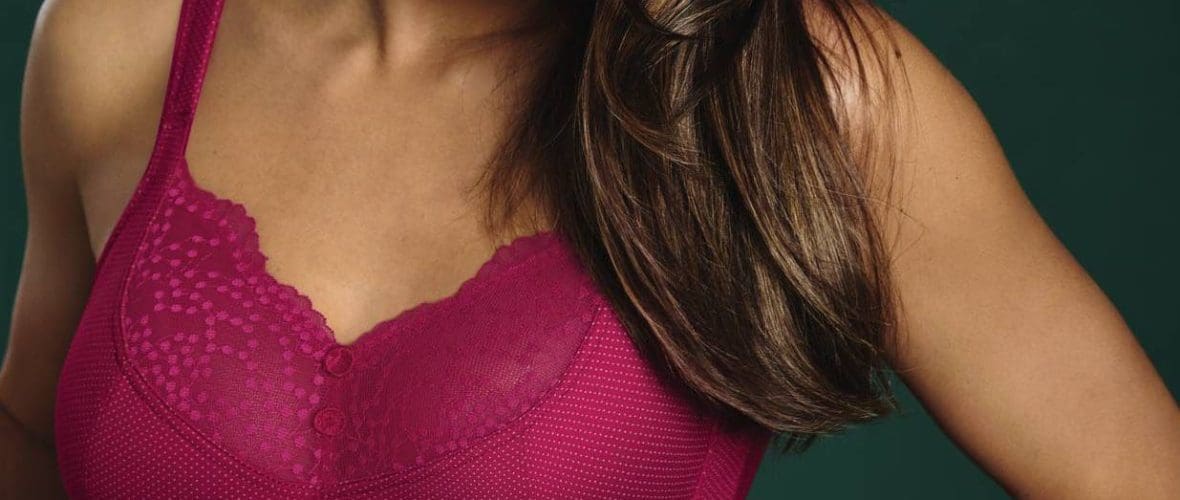 October marks the start of Breast Cancer Awareness Month. At Bare Necessities, we understand that breast cancer is not just a health concern, it's a journey that requires strength, support and an understanding of your body. 
As Breast Cancer Awareness Month arrives, we stand beside every survivor, current fighter and anyone affected by the disease. Beyond offering beautiful lingerie, we are committed to empowering you with information on how to check for signs of breast cancer and support one another, as well as supplying specially designed mastectomy lingerie that makes you feel confident and feminine.
The Power of Awareness
Breast Cancer Awareness Month plays a pivotal role in raising awareness about breast cancer. Traditionally marked by wearing pink ribbons and getting involved in local fundraising events, participants often spread the message to "check your breasts".
The campaign encourages women to be proactive about their breast health by promoting early detection and regular screenings. When breast cancer is detected in its early stages, treatment is often more effective and the chances of successful recovery are significantly higher.
Checking Your Breasts
One of the most effective ways to detect breast abnormalities early is through regular self-examinations. By becoming familiar with the texture, size, and shape of your breasts, you can more easily notice any changes that might occur. To check your breasts:
Choose a regular time:

Set a date each month, such as after your period, to ensure that your breasts are less likely to be tender and swollen.

Stand in front of a mirror:

Look for any visual changes in breast size, shape or skin texture. Check for dimpling or redness.

Raise your arms:

Check for any visual changes around the armpits to ensure there are no abnormalities here.

Examine your breasts

: Use your opposite hand to gently examine each breast. Use the pads of your fingers to feel for lumps or thickening. Lymph nodes in the armpits can also be checked for any unusual swelling.

Check the nipples

: Look for any unusual discharge or changes in nipple texture.
Armed with the knowledge of how to check your breasts, we hope to also support those who have gone through a full or partial mastectomy as a result of breast cancer.
Mastectomy Lingerie for Confidence and Femininity 
We understand that feeling confident and feminine is a vital aspect of your post-mastectomy journey. Our mastectomy lingerie collection from Anita is specially selected with care to provide comfort, support and style so you can be your best self. The luxury Anita range offers eye-catching colours in soft, double-layered materials. Anita bras are underwire-free to prevent discomfort from material rubbing against your chest.
Match the stunning post-mastectomy Belvedere bra in a princess blue colourway with complementing high-waisted briefs for ultimate style, or choose the cherry red Orley bra with matching briefs for a sophisticated set.
For further help from the Bare Necessities experts, drop into our Uttoxeter store for a personal consultation and fitting, or get in touch with our team for information on our mastectomy range.
Feel Great in Bold Colours This Season 
Loving your lingerie doesn't have to stop this breast cancer awareness month. Find your style with Bare Necessities.