Everything You Need To Know About Plunge Bras
There are a lot of bra styles and designs to choose from, but plunge bras continue to be one of the most popular. Categorised by a low-cut centre, plunge bras create a deep 'V' that accentuates your cleavage.
They are ideal for wearing under plunging necklines and low-cut tops, as the low-cut centre ensures that the bra remains hidden and discreet. Though there is less coverage with a plunge bra, there is still a lot of support. Let's take a look at some of our favourite plunge bras from Bare Necessities and the added benefits they bring!
The Benefits of a Plunge Bra
There are a number of benefits that come with choosing a plunge bra and it's easy to see why they are the 'go to' choice for many women. Comfort, style and a beautiful appearance are just some of the benefits of choosing the classic plunge bra – let's take a look at why you should invest in a plunge bra from Bare Necessities today!
Added Support For Larger Breasts
Plunge bras offer a great deal of support, which is ideal for those with larger breasts. A good fitting plunge bra should make you feel supported, lifted and secure. Plunge bras accentuate your cleavage by lifting and supporting your breasts which is flattering. 
This is good news for anyone who likes to have some cleavage on show. Our personal favourite plunge bra for those with bigger breasts is the Prima Donn Twist Epirus Triangle Bra! This beautiful, black lace plunge bra gives you the added support that you desire whilst giving you a lifted, rounded bust. 
Comfortable Low-Wired Plunge Bras
If you find underwired bras uncomfortable, you may enjoy the low wires of a plunge bra. As well as being less likely to dig into you, an underwired plunge bra is extremely comfortable to wear all day long! 
One of our favourite low-wired plunge bras is the Rosessence Triangle Bra! This beautiful black lace bra is supportive, comfortable and accentuates your cleavage in the process. Don't be afraid to browse our collection of plunge bras at Bare Necessities to find your new staple piece today!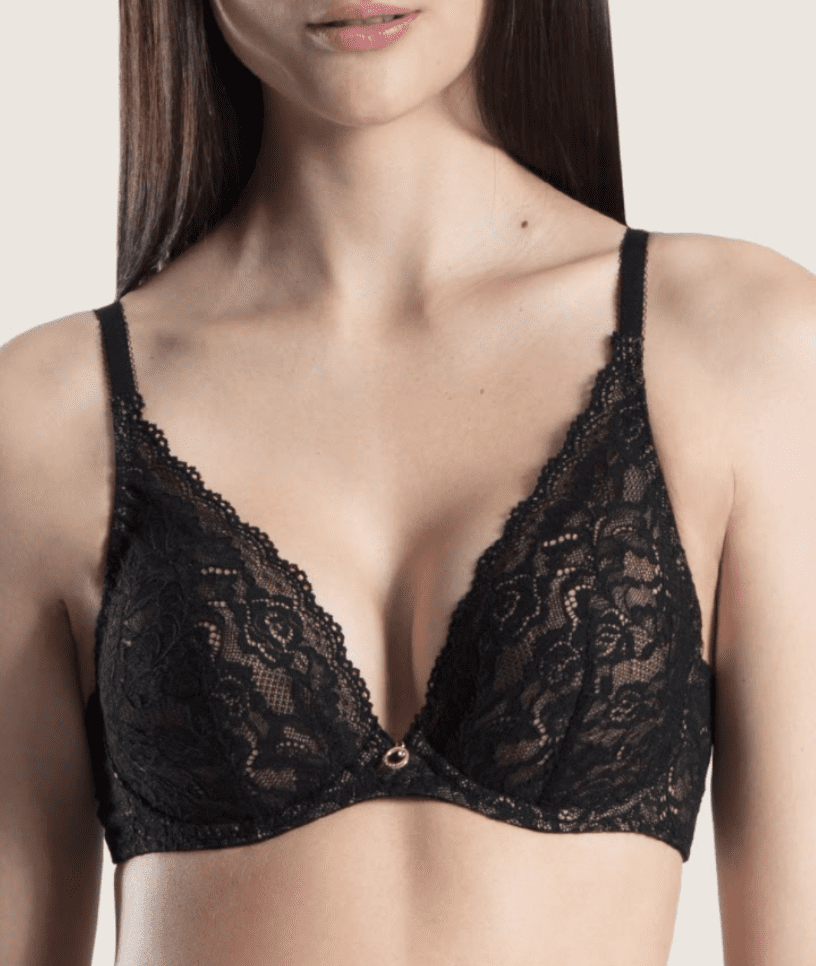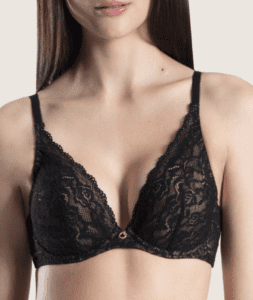 Discreet Plunge Bras For Every Outfit
You can wear a plunge bra under low cut tops and plunging necklines, all thanks to the lower centre of the bra. You don't need to worry about the bra being on show or continually pulling your top up to hide it. 
The Marie Jo Tom L'Aventure Preformed Plunge Bra is the perfect option if you're looking for a discreet, seamless plunge bra to disguise under your outfit!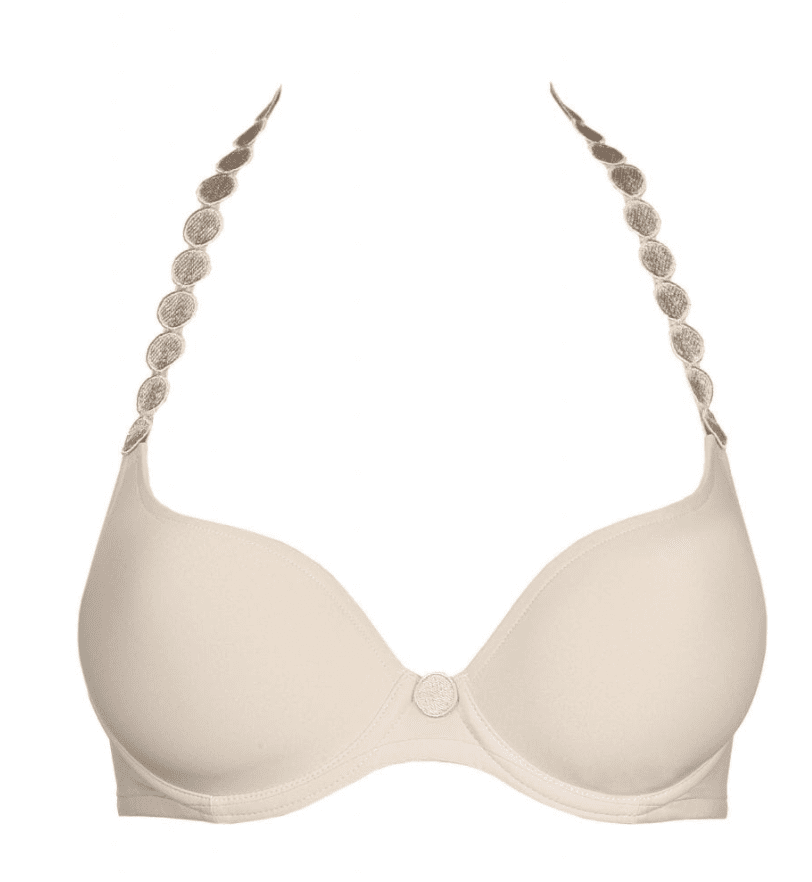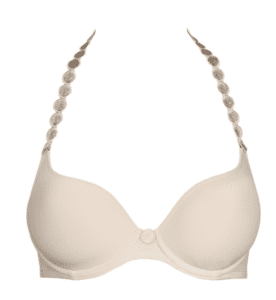 Plunge Bras For Every Shape and Size
Plunge bras come in all different shapes and sizes, so there really is something for everyone. Regardless of your size and style preference, you shouldn't struggle to find a plunge bra that works for you. Browse our extensive collection of beautiful plunge bras today to find the perfect option for your body shape. 
If you need some inspiration, we'd recommend the Lise Charmel Flora Aura! This magnificent bra features beautiful floral designs, a supportive rounded cup and comfortable straps for everyday wear. Perfect for all breast sizes from A – E, this diverse bra will be your new favourite piece of lingerie! 
Invest In A Beautiful Plunge Bra Today
As you can see, there are a number of benefits that come from wearing a plunge bra. Despite having a low-cut centre, plunge bras offer a good amount of support, comfort and confidence. Browse our wonderful collection of plunge bras today to find your new staple piece. 
To find out more about any of our luxury lingerie options, get in touch with the Bare Necessities team.