Finding The Right Bridal Lingerie For You
A wedding is a huge life event full of love and commitment, which is why choosing the right bridal lingerie for your wedding can feel like it comes with a lot of pressure. Feeling beautiful, confident and comfortable is a necessity for your big day.
Your choice of bridal lingerie should be comfortable to wear throughout a very long and joyful day, whilst complimenting your dress perfectly to avoid any outfit disasters that may occur from unwanted strap marks or cups that do not support you on the dance floor.
At Bare Necessities we believe that every bride deserves to feel comfortable and confident on her wedding day, which is why we have found our favourite luxury bridal lingerie to help you make the right decision for you.
Beautiful Bridal Looks from Bare Necessities
From sexy, lace designs to seamless options that will go unnoticed under your wedding dress, Bare Necessities have it all!
Classic Bridal Lingerie Looks for your Big Day
Choosing the best bridal lingerie to match your wedding dress can feel daunting, but with beautiful creams and lacy whites, the hardest part of finding the right wedding dress bra is choosing between them!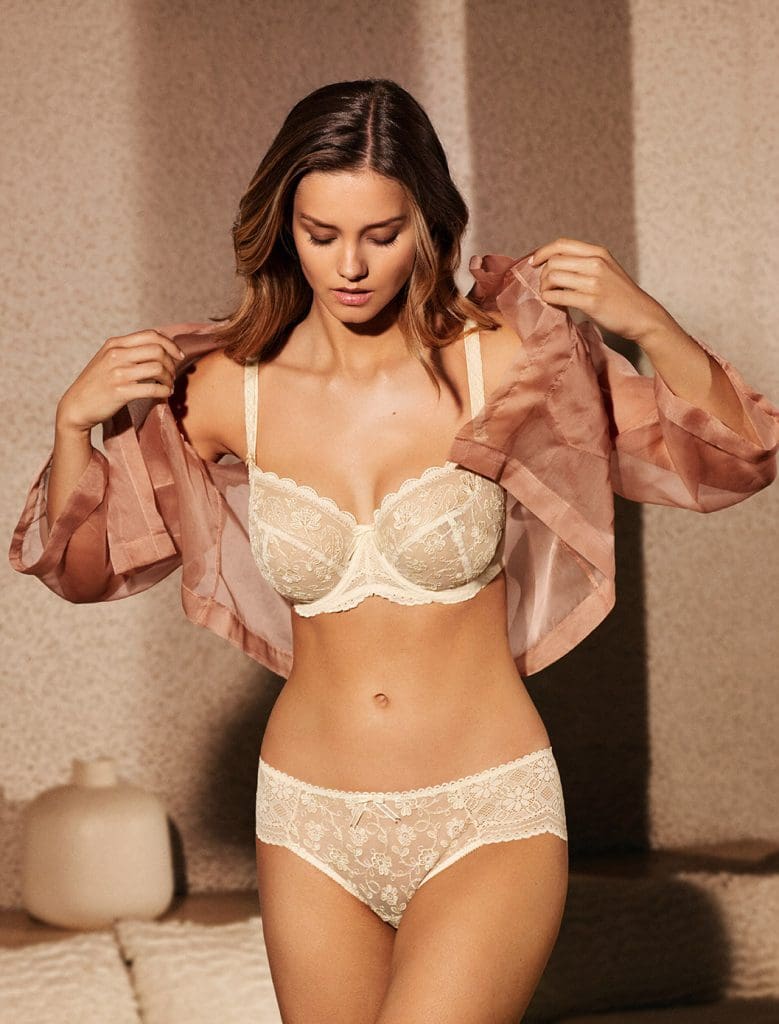 For a classic cream lace that will support you through your first dance the Empreinte Cleo Lingerie Collection is available in a selection of bra and brief styles to help you easily match your dress. Include french romanticism in your bridal wardrobe with this stunning luxury lingerie set that is both supportive and stunning.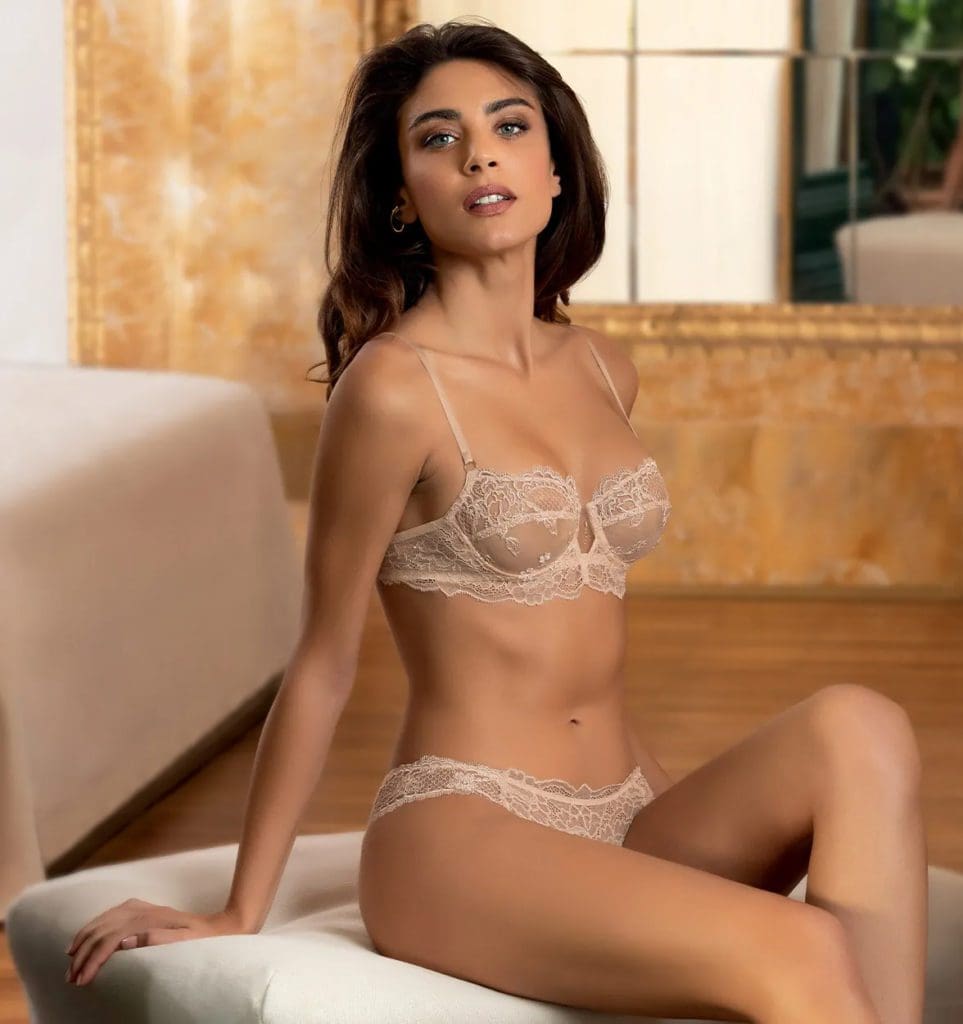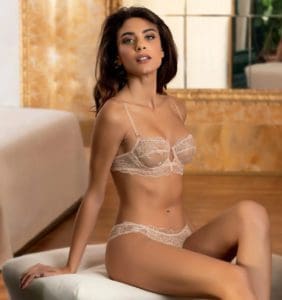 If you're looking for a classic bridal look with a slightly more daring feel, the Lise Charmel Sublime en Dentelle Collection in Nude Sublime is an ideal choice, with a dainty lace balconette bra and matching briefs that match beautiful lace with a sexy silhouette.
Wedding Lingerie For Your Wedding Night
Finding bridal lingerie for your wedding night that makes you feel sexy, beautiful, and confident is a must. 
Whether you are wearing this lingerie under your dress all day, or you're planning to change after the Reception, your bridal lingerie look should be comfortable whilst leaving you feeling confident for your first night as a married woman.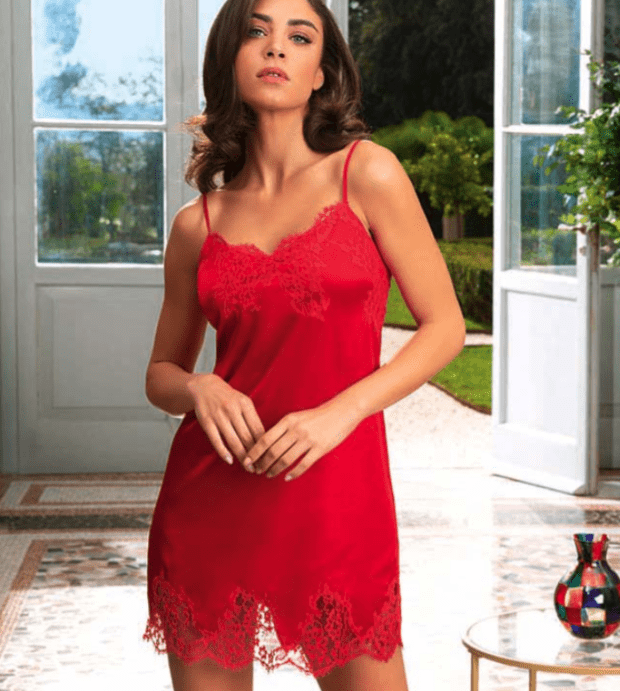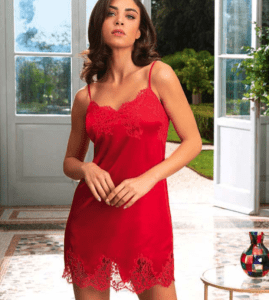 If you're looking for a stand-out bridal lingerie set, the Splendeur Soie Collection from Lise Charmel comes in romantic red, the perfect colour to draw eyes on your wedding night. Create a memorable night with this stunning collection, from comfortable push-up bras to an eye-catching suspender belt or silky chemise, your wedding night will be one to remember.
Something Blue
Looking to find traditional bridal lingerie with a twist? Add your something blue and new to your wedding wardrobe with beautiful blue lingerie that will leave you feeling cool and confident throughout the day.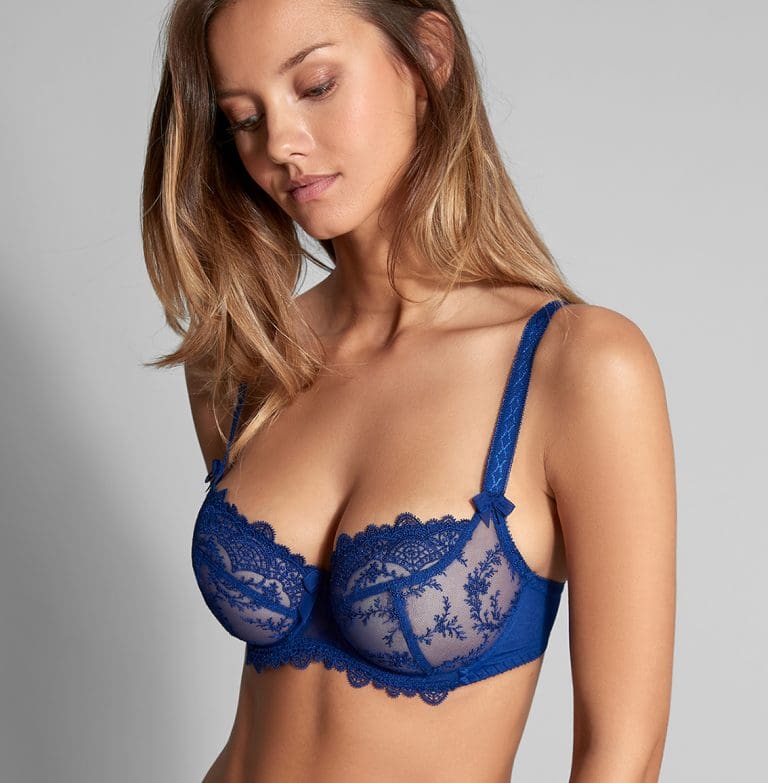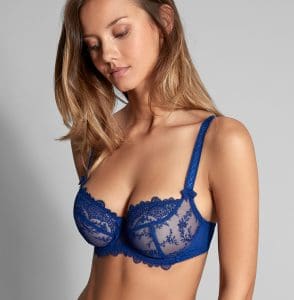 The Empreinte Louise Lingerie Collection mixes sensational lace with a bright pop of blue that allows you to mix traditional and contemporary styles to find your ideal luxury wedding lingerie look. Mix and match your ideal look together from the Louise selection of bras and briefs, helping you to feel confident and collected both in your dress and on your wedding night.
Bridal Lingerie to match your Wedding Dress
Finding a lingerie set that works with your chosen dress is important to help avoid any unwanted underwear appearances on your big day. Wedding Dresses are available in a number of styles, and if you are planning to wear more than one dress on your wedding day then a versatile bra with adjustable straps could be the best option for your bridal lingerie.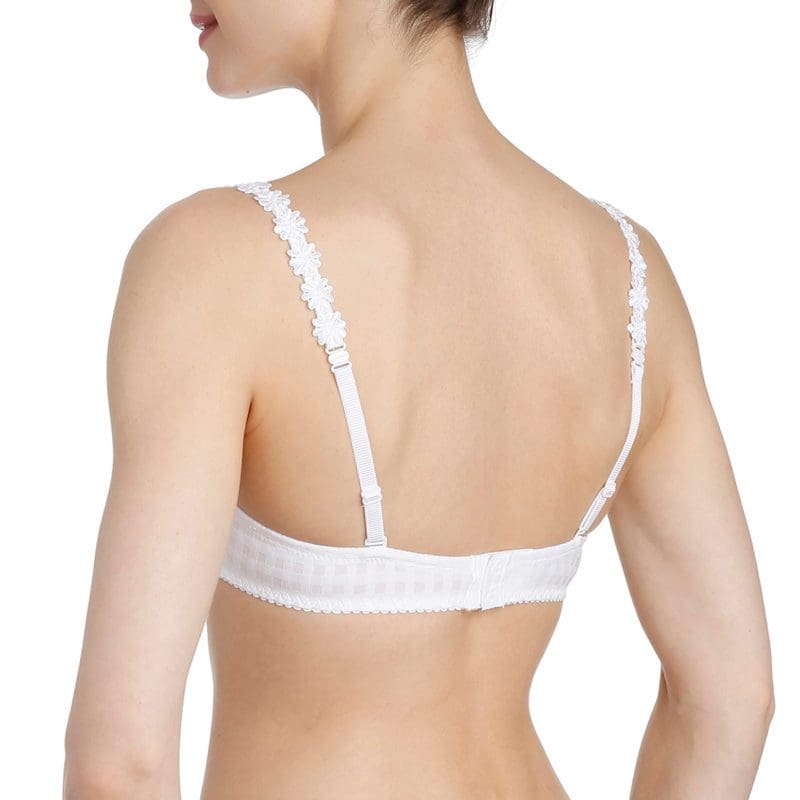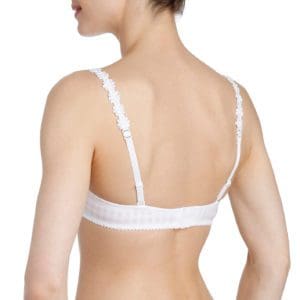 The Marie Jo Tom L'Aventure Collection comes in a variety of colours and styles, including those with adjustable straps that allow you to create strapless or halter neck styles that match your chosen dress.
Discover your Perfect Luxury Bridal Lingerie Look with Bare Necessities
At Bare Necessities our range of Luxury Lingerie is versatile and comfortable, perfect for your Wedding Day. Explore our collection to find the right bridal lingerie for you, or check out our Bridal Lingerie Guide to help you make the right choice.
Get in touch with our friendly team today for more information about our spectacular selection and check out our bra fitting service to ensure your Bridal Lingerie fits perfectly.