Lise Charmel Lingerie So Beautiful It Could Be Art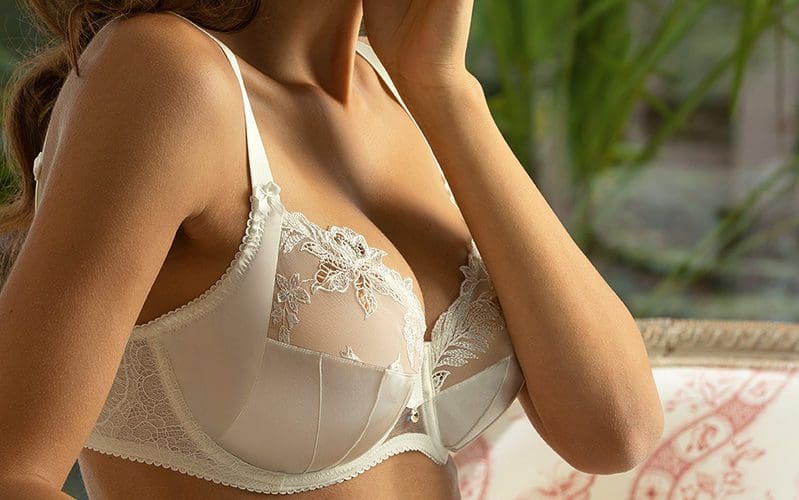 Lise Charmel offers a sophisticated and intricate range of lingerie that is so beautiful it deserves to be in Le Louvre. When you think of the sensualness of French lingerie, Lise Charmel needs to be at the top of your list. These timeless pieces are not only elegant but practical and range up to an F-cup. But let's not just talk about it, let's look at the wonderful lingerie by Lise Charmel that you can buy at Bare Necessities.
Looking for the perfect floral bra? Meet Desir en Fleur.
As we head into Autumn and Winter, there is no reason to put away the florals just yet. Bring summer to your wardrobe (even if it is in secret) with the beautiful design of Desir en Fleur. 
This print comes in a variety of styles and designs. From cheeky boy shorts to flattering and sexy yet full-coverage deep briefs, you can find your favourite style of lingerie in this bright and elegant pattern.
Why we love it: This romantic and floral range breathes a demure youthfulness into lingerie. The pastel yet exotic pattern will leave you feeling like you are on holiday in the warm tropics even on the coldest days.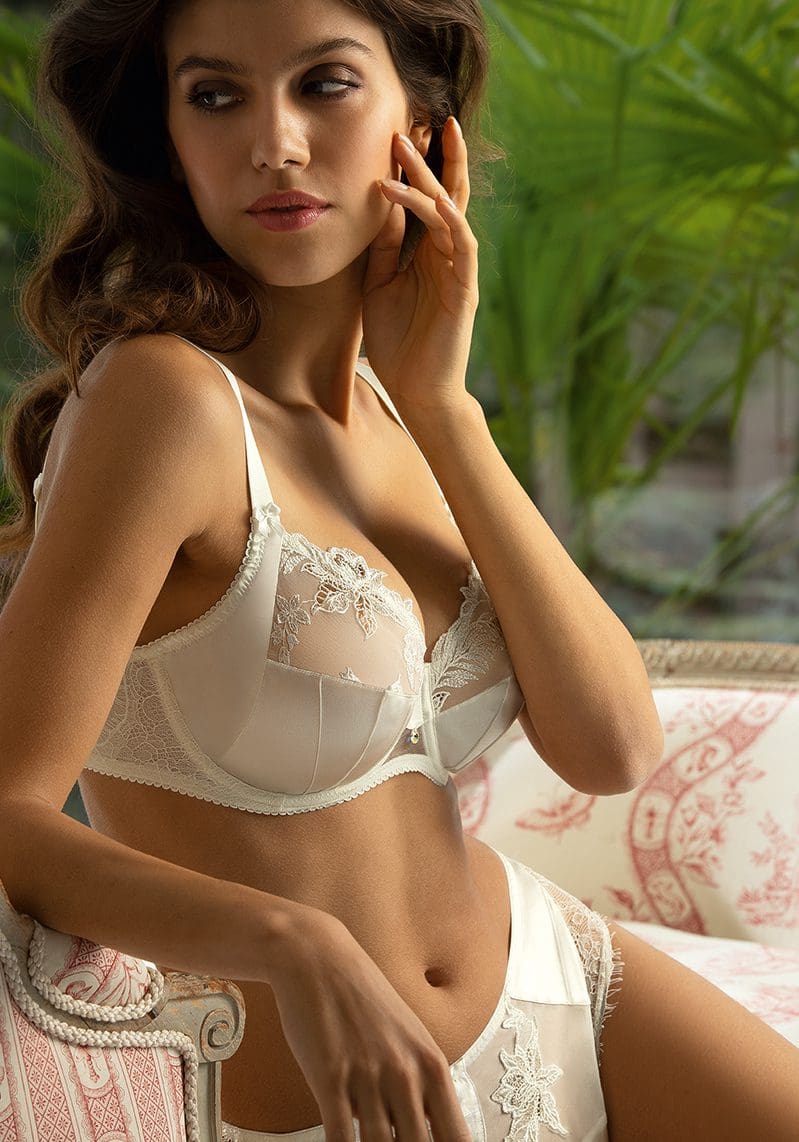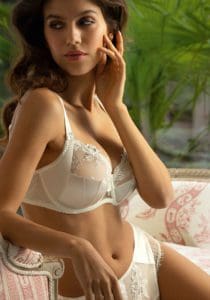 Emotion Beaute – The most sophisticated and elegant ivory lace bra.
When you think of a white bra, your thoughts may jump to the un-sculpted and mundane t-shirt bras of your youth. Emotion Beaute is the re-imagined embodiment of what a white bra could become if it had a sophisticated makeover. There are three styles of bra to choose from in the Emotion Beaute range, and sizes range from A cup to F cup, and instead of white it is an elegant pale ivory colour. 
The classic plunge bra is available in sizes A to D and features a structured frame with lace details that cup the breast. The balconette bra comes in sizes B to D. With a seductive neckline and vintage fit, it is comfortable enough to wear every day or for special occasions. The full cup bra offers the most coverage and is available in sizes E-F. Stunning, yet full coverage, it offers an alluring alternative to most fuller cup bras.
Why we love it: Each of the bras in the Emotion Beaute range features a small diamanté that sparkles in between each cup! Plus, these are truly the most beautiful ivory bras Bare Necessities have ever seen – need we say more?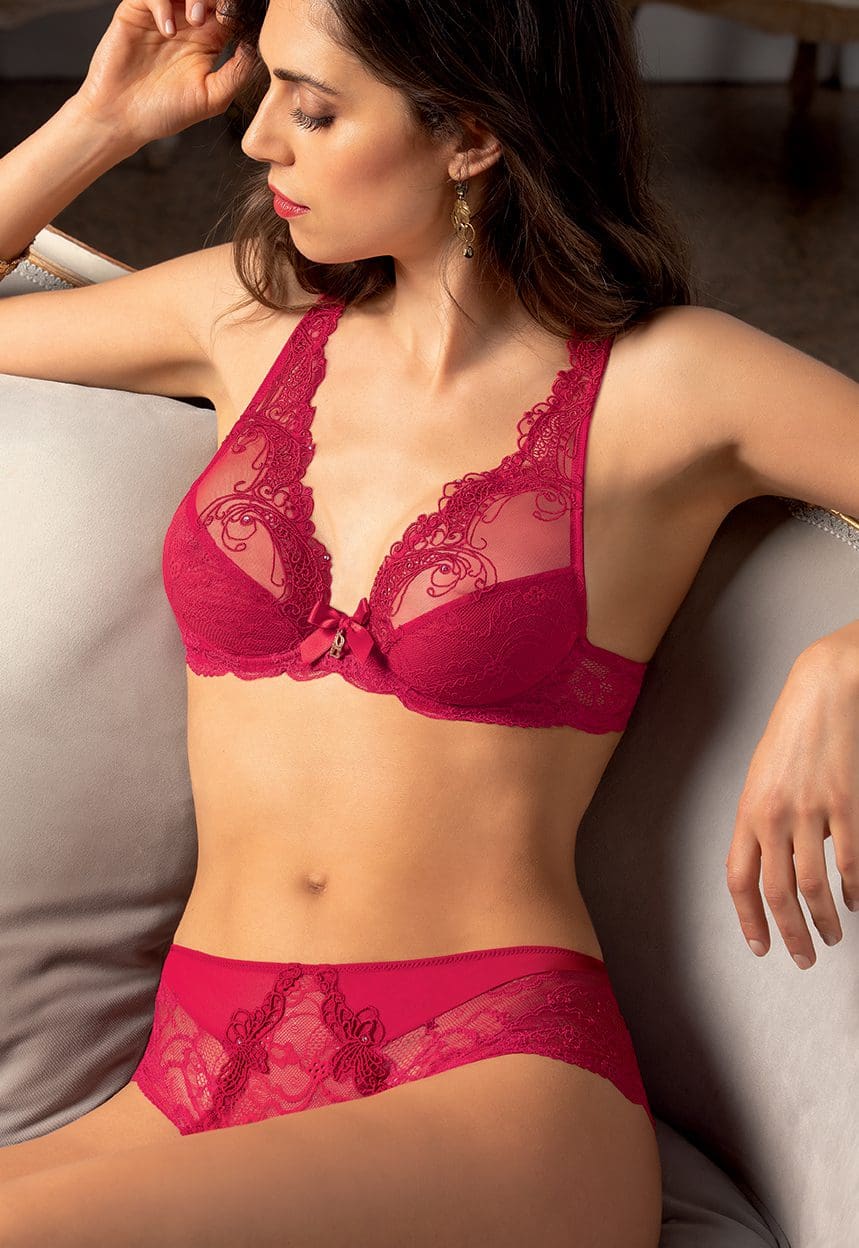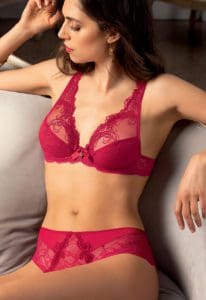 Try Soir De Venice for a sexy and sensual red lace bra set.
If you're the type of person who likes to dress up for when they dress down, Soir De Venice may be the range from Lise Chamel for you. Offering red lacy push-up bras and full coverage yet sexy full cup bras, this style is a symbol of love and seduction. Calais lace adorned with guipure and crowned with Swarovski crystals, it's a truly feminine and sophisticated, yet bold, design.
Why we love it: Not only does the sophisticated and sensual range of Soir De Venise come in an alluring red and mysterious navy, but the range of sizing goes up to an F cup! From thongs featuring sexy cut-outs to their gorgeous suspender belt, this style is a tempting option for yourself or to show someone else.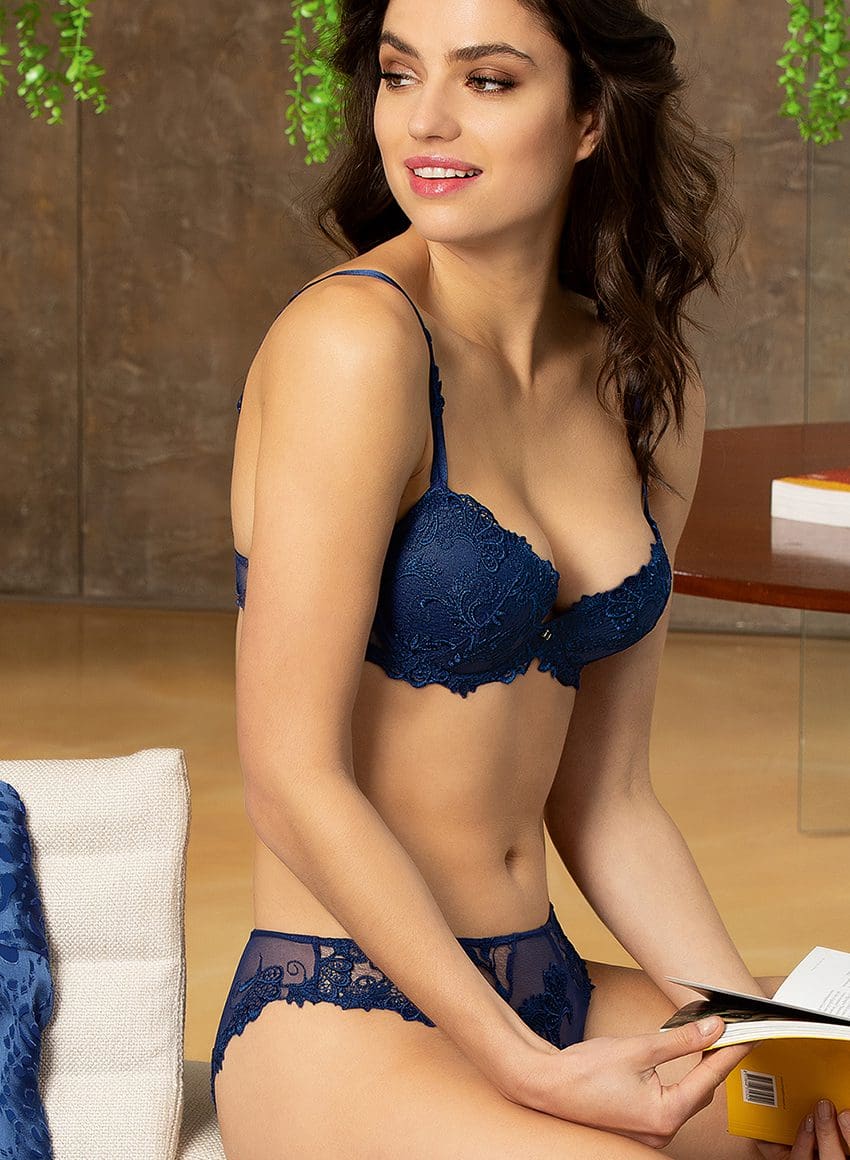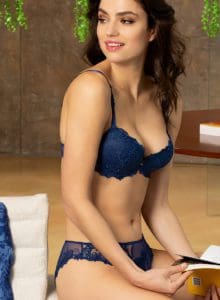 The embroidered plunge bra so gorgeous you will want it in every colour – Dressing Floral
Florals don't have to be pastel! Dressing Floral exudes class and sophistication with a nod to floral prints past. This range comes in delicate nude, deep navy, sexy black and graceful white, so there are options for everyone's colour palette.
Their classic padded plunge bra is simple yet refined, with thin and adjustable spaghetti straps for added femininity. The seductive half cup bra blooms a tattoo-like effect over the skin across the cups and back panel, over mesh material.
Why we love it: Not only does this style offer incomparable support and comfort (like the entire range from Lise Charmel) but it reimagines florals maturely and elegantly. Even the full coverage brief is provocative and stylish.
At Bare Necessities, we curate our collection to find lingerie that we know you will love as much as we do. Our fantastic team is always available to answer any questions you may have about sizing and fit and we know the perfect bra is out there for you! If you need any help finding it, get in touch with us today. We would love to hear from you.