Luxury Swimsuits You'll Want To Wear All Year Round
Summer's here!
You heard that right – the UK's long awaited warm weather has finally arrived, which means finding a feel good, luxury swimsuit is crucial for those well deserved days at the beach. A luxury swimsuit is all about high quality, gorgeous designs that make you feel confident in your skin, while providing slightly more coverage. Let's take a look at 5 luxury swimsuits which you can rock this summer.
Sunflair Swimwear 
This Swimsuit by Sunflair has a soft supported cup and comfortable straps that can be adjusted and detached. Enjoy this swimsuit worn traditionally or as bandeau swimsuit which makes this swimsuit extremely versatile. The bold leopard print against the bright lime really is something special. The pattern works so well. Note the shoe string centre strap detail creating delicate extra support.
Lise Charmel Swim
Lise Charmel La Muse Halterneck Swimsuit. Fabulous striking bright floral pattern which covers the swimsuit including straps. The stunning low back and subtle cup support make this swimsuit so comfortable and supportive. The straps are worn as a halterneck. Note the bright pipping to the cup adding a great element to the already fun bright look. A stunning swimsuit that you'll love wearing.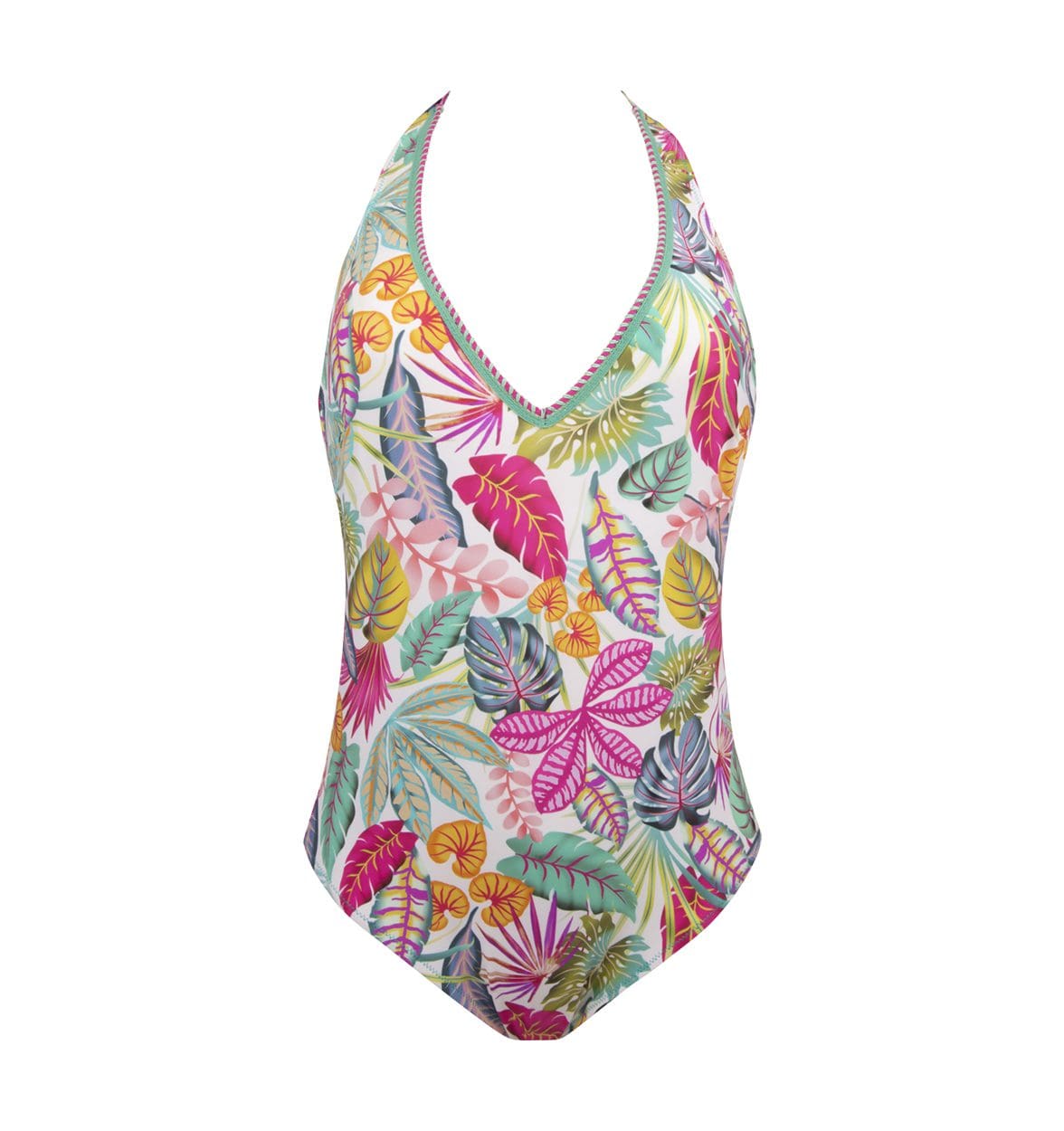 Roidal 
The Brasil Swimsuit by Roidal is extremely eye-catching in a beautiful shade of ombre blue. Cross-over ruching is a beautiful element of this swimsuit that flatters the body by hugging the waist whilst support is provided to the bust by full lining and an underwire. The classic shape and style of this beautiful swimsuit will make you feel secure but beautiful at the same time this summer – the perfect combination!
Anita 
Anita Aileen Crossover swimsuit with adjustable straps. The moulded cup provides great bust support so you can be confident your breast form stays in place. Enjoy the stylish vibrant blue and crossover design making this swimsuit extremely flattering for any figure. The Anita Aileen range will take you confidently into the Spring Summer 2024 season. There is a medium control lining on the front of the swimsuit providing shaping with comfort.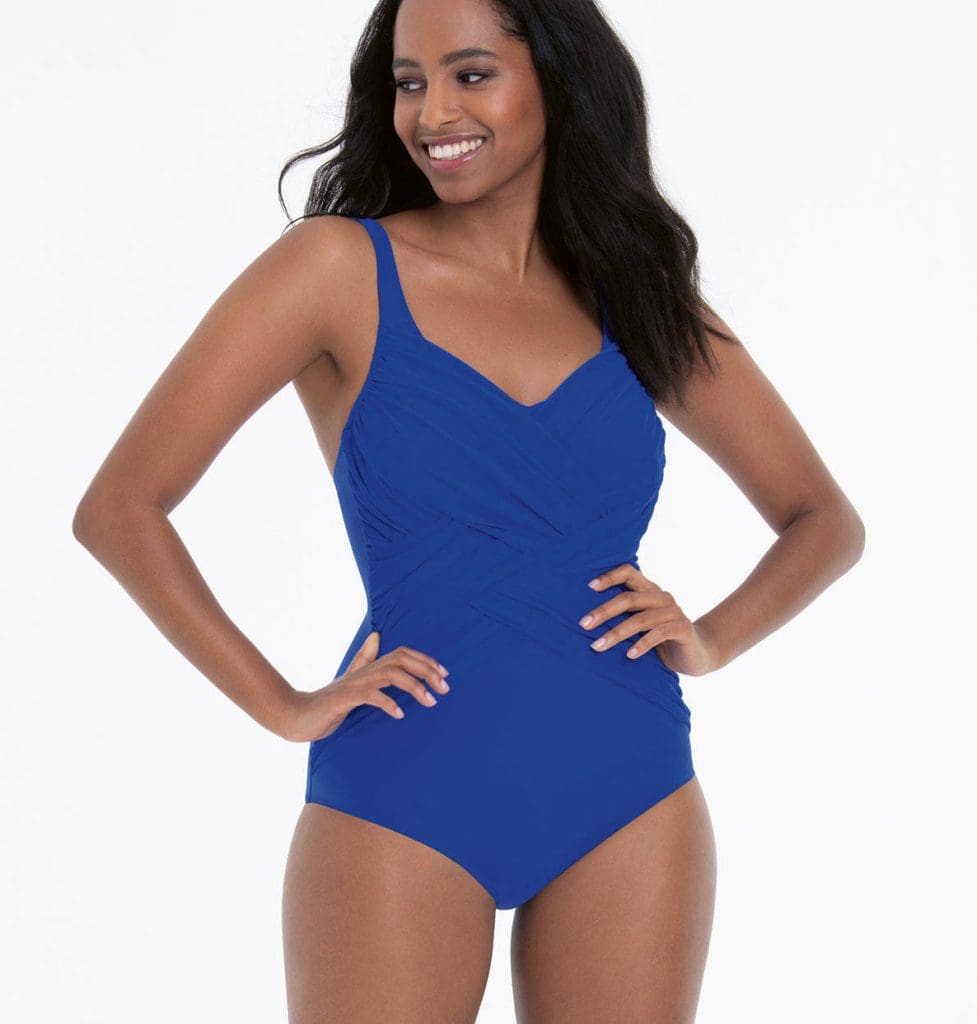 Fantasie
Fantasie Lake Orta Crossover Swimsuit. Fabulous rich navy and bronze leaf design. Enhanced with subtle details like the ruched tie sides and brass hoops at the start of the adjustable straps. Straps are adjustable and continue with the same pattern. This swimsuit has a moulded cup for comfort and support along with the crossover element making this swimsuit extremely flattering especially as it has a rushed tie side element to both sides giving you control over the fit and elongating the look of your legs. Perfect!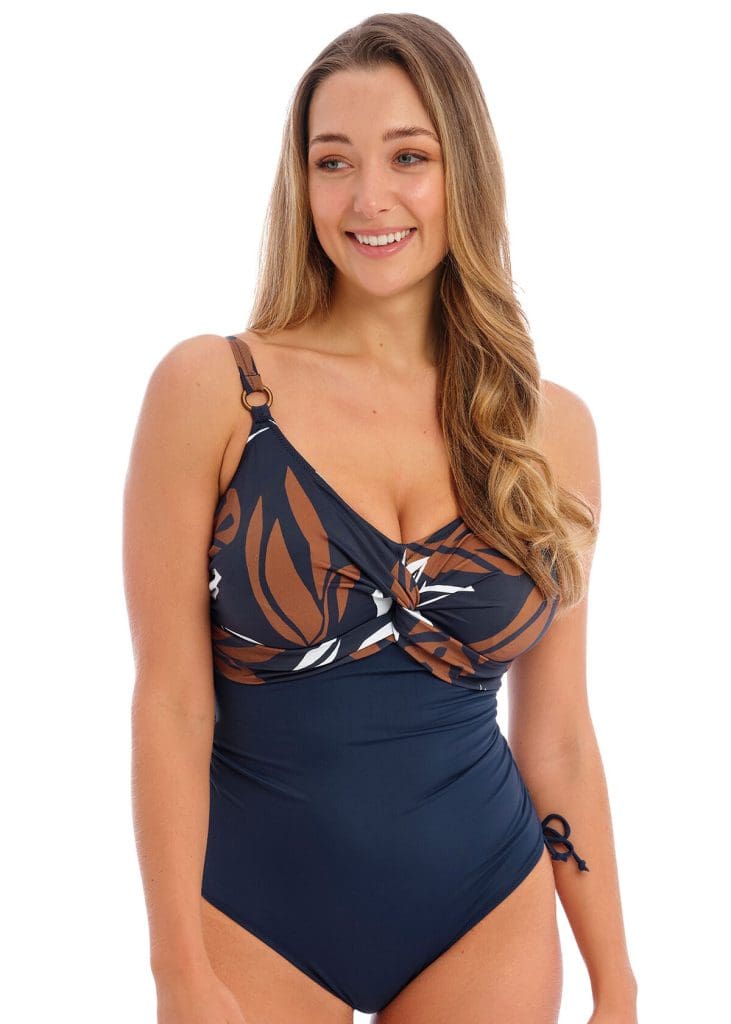 Feeling confident in your own skin is so important… that's why Bare Necessities offer such a large variety of luxury swimsuits – we've only just scratched the surface! Take a look through the full list on our website to find your summer swimsuit. 
Have any questions? We'd love to hear from you! Contact us today to find out about the large variety of luxury swimwear we have available.