Mastectomy Bras That Will Leave You Feeling Confident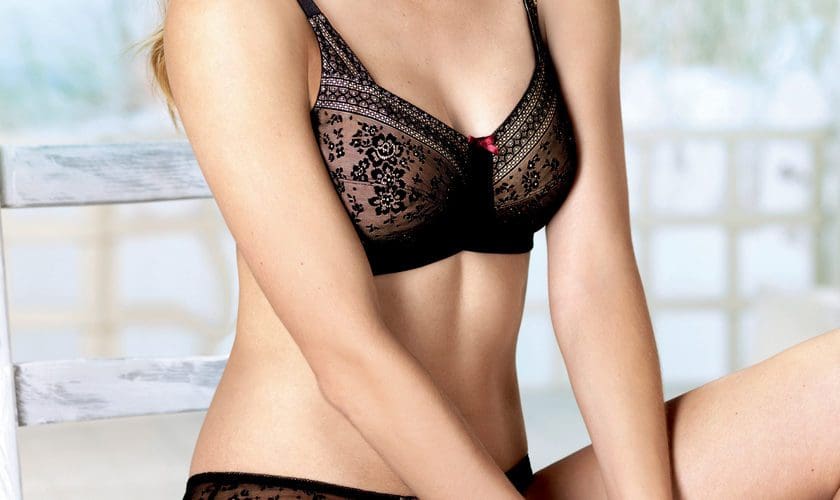 Although you might not realise it, there are actually loads of bra options for those out there who have recently had a mastectomy and are in need of an elegant but supportive bra. Depending on the type of surgery you've had, Bare Necessities offer a range of mastectomy bras that will leave you feeling comfortable.  
The most important thing after recently undergoing a mastectomy is finding a bra that makes you feel confident, supported and comfortable, and who doesn't love treating themselves to new underwear! 
What is a Mastectomy Bra? 
A mastectomy bra is specifically designed for those who have had surgery on their breasts. They are supportive, comfortable and non-wired to be especially gentle on any scar tissue from surgery. 
Our favourite Mastectomy Bras for making you feel supported and confident 
The Anita Mastectomy range at Bare Necessities 
At Bare Necessities, we have more than 20 years of experience in fitting and advising on the right choice of post-surgery bra, through our experience, we have selected one mastectomy lingerie brand – Anita, who we feel creates the most supportive and beautiful range of mastectomy bras. 
The mastectomy bras from the Anita range have been designed for wear after a full or partial mastectomy and are made from fabrics such as microfibre and satin and include breast form pockets. The range includes everyday basics mastectomy bras as well as embellished and embroidered designs for those special occasions, as well as matching briefs.
Anita Mastectomy – Lynn, Zip Front Post Mastectomy Bra
We love the Anita Lynn bra because of its 'second skin' like comfort. This sports style mastectomy bra will leave you feeling secure and comfortable for a full day of activities. The seamless mastectomy crop top opens at the front with a full-length zip making this bra fashionable, eye-catching and very easy to manage.
This really is a confidence-boosting bra and is so so comfortable.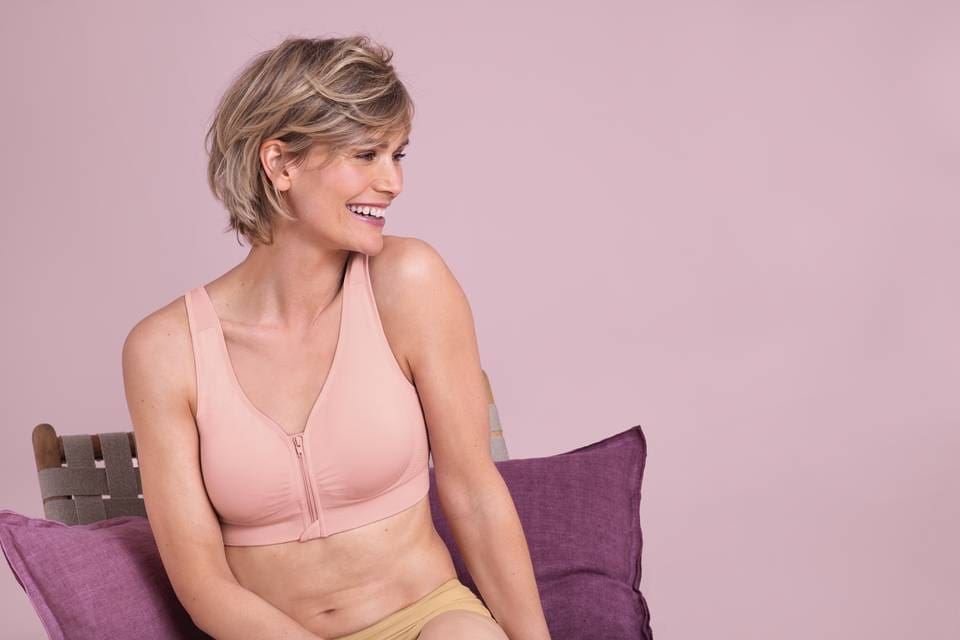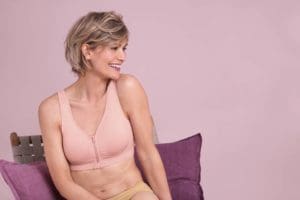 Anita Mastectomy – Fleur, Mastectomy Bra
The Fleur bra from Antia is a stunning modern option for anyone who has recently undergone breast surgery. The high-tech blend of polyester and polyamide fibres leaves the bra feeling lightweight, soft and breathable. 
Whilst the Fluer is made with comfort in mind, this does not mean it is not stunning and made to make you feel your best. The beautiful soft black lace will leave you feeling confident and sexy.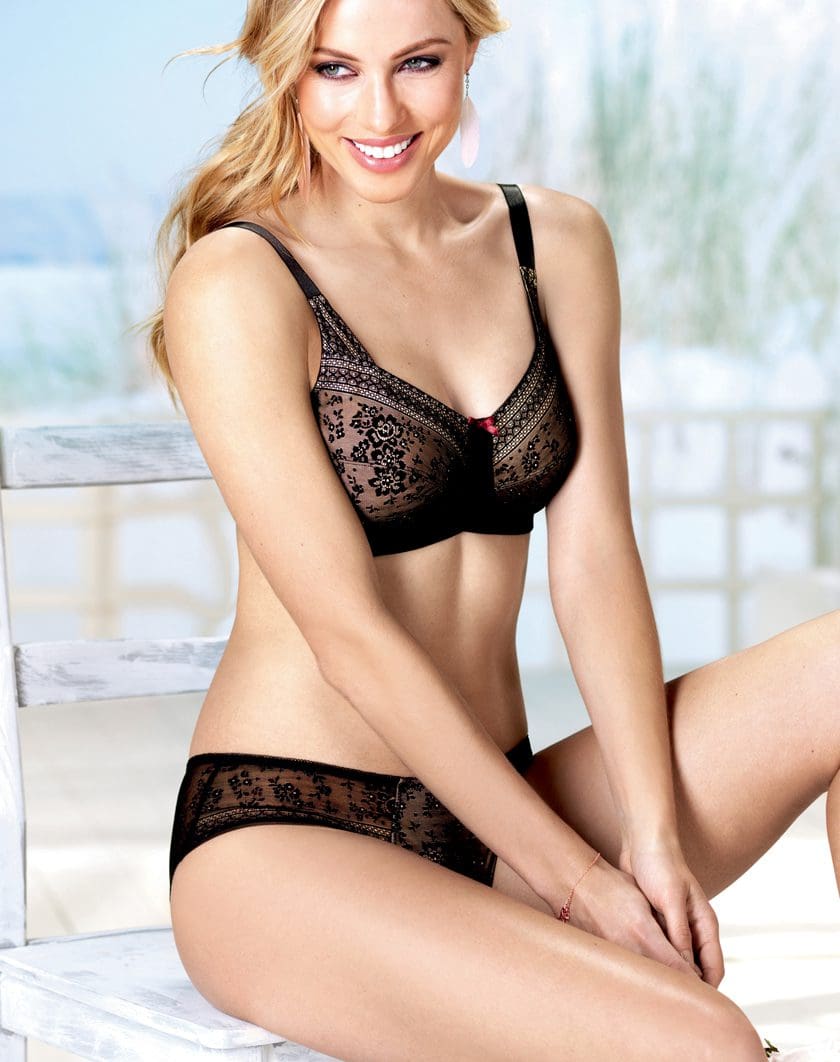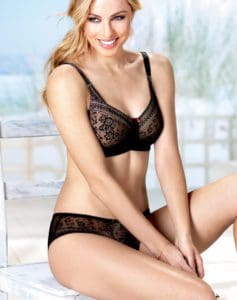 Anita Mastectomy – Safina, Mastectomy Bra
The Safina bra is a supportive mastectomy and post-surgery bra with wide padded straps to help alleviate tension and keep you feeling secure throughout the day.
Available in 4 different colours – black, white, crystal and skin the Safina bra is the perfect everyday staple to add to your underwear drawer post-mastectomy.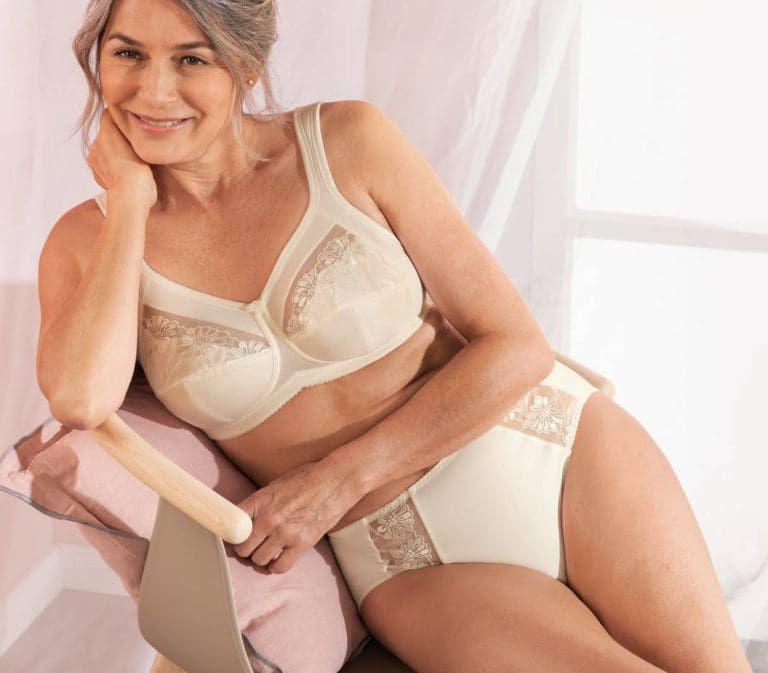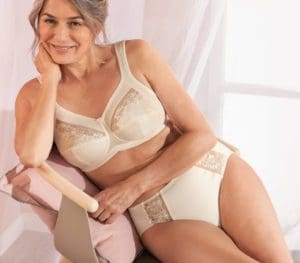 Anita Mastectomy – Selena, Mastectomy Bra
The Selena bra offers lace lingerie with the feel-good factor you deserve after your operation. The concealing foam cups, draped with delicate floral lace make this a modern basic for everyday use providing smooth, firm support.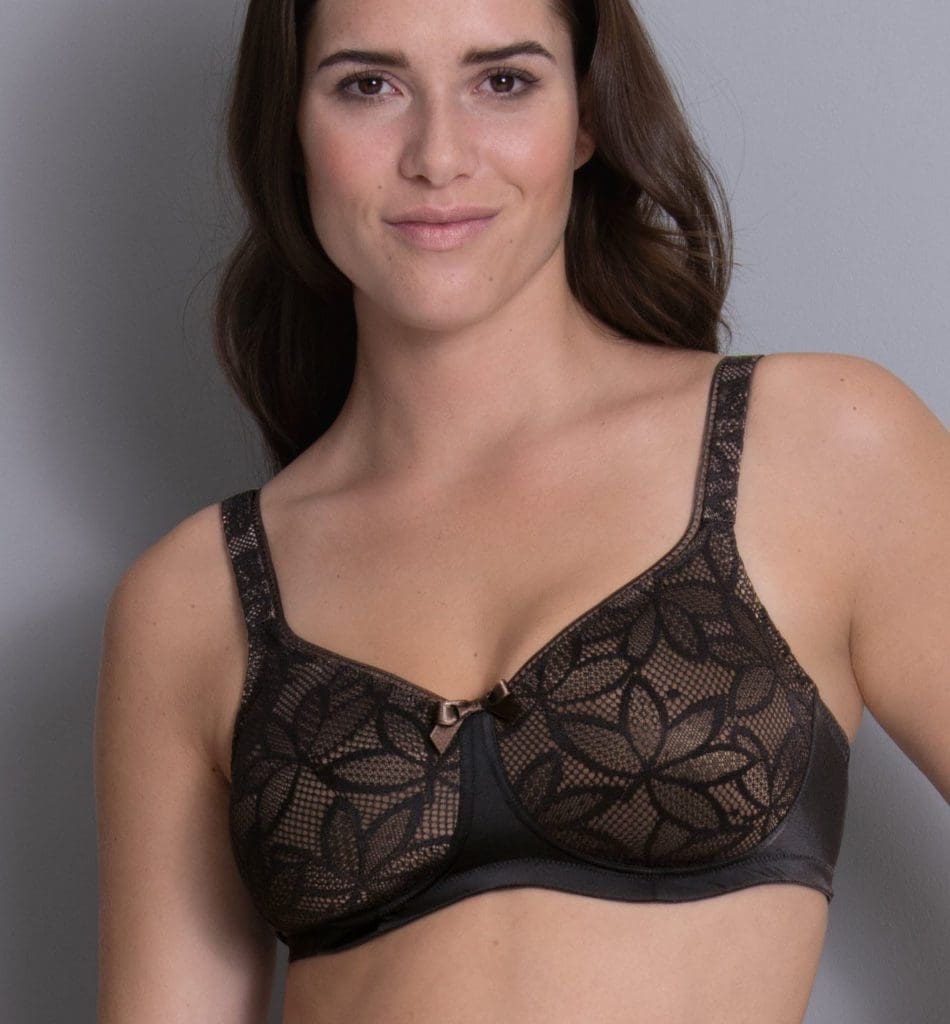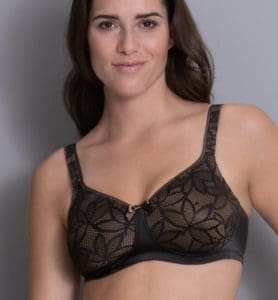 Shop our range of luxury Mastectomy underwear 
For every stage in your healing process, we have a mastectomy bra that will leave you feeling comfortable and confident. Do you have a question or want to learn more about our curated range of luxury lingerie? Don't hesitate to get in touch and contact us today!