Nude Bras That Are Still Sexy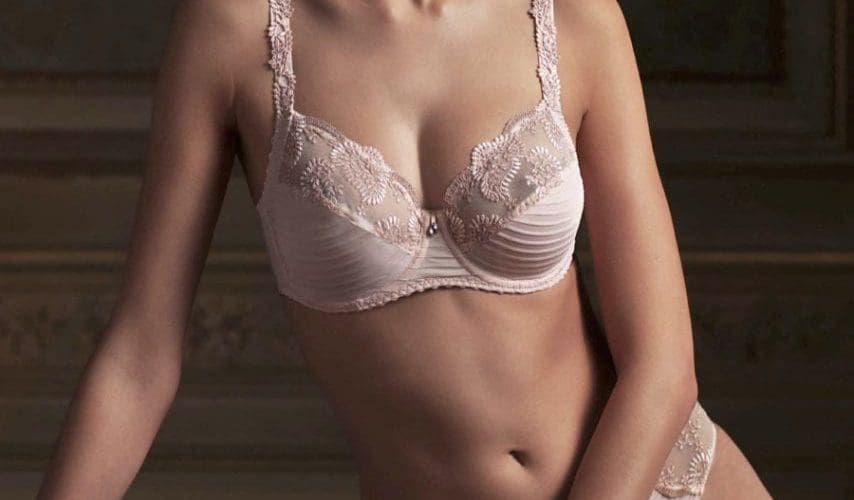 Nude bras are a staple piece in every woman's wardrobe. They're the perfect addition to any outfit; hiding discreetly under your blouse while still providing a great level of comfort and support. At Bare Necessities, we make it our mission to provide bras that are effective and still sexy! We've rounded up some of our favourite sexy nude bras to boost your confidence this season. Let's take a look at our top picks…
Sexy Nude Bras For Bigger Busts
For ladies with larger breasts, we're a huge fan of the Padded Heart Shape Bra by Prima Donna! This wonderful bra is produced with the most supple, smooth material which ensures comfort all day long. The thick straps help to provide extra support for women with larger breasts, with the heart-shaped cups providing a supportive lift.
This beautiful nude shade is perfect for wearing underneath any outfit, including white blouses! The dainty bow in the centre of this bra gives it an extra level of femininity, making you feel truly beautiful in every outfit. Discover more sexy nude bras with Bare Necessities today!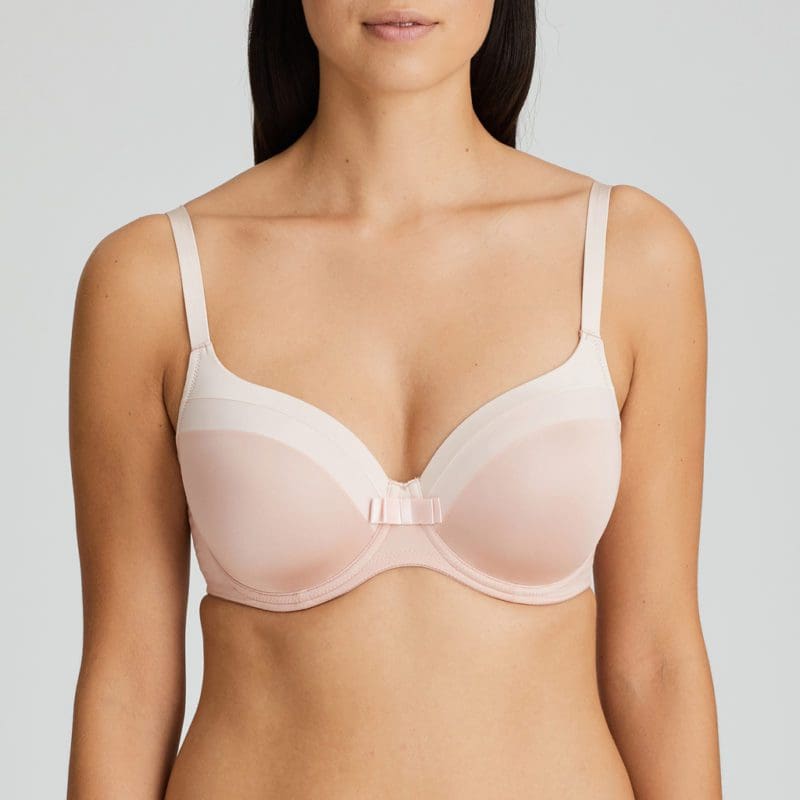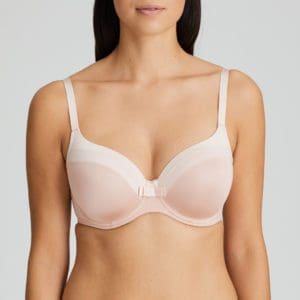 Dainty Laced Nude Bras
A beautiful, dainty design can make you feel truly feminine and sexy. The Elise by Louisa Bracq is one of our favourite sexy nude bras with beautiful details! With an underwire to give you full control and support, this wonderful bra is a timeless classic with lots of coverage, shape and support. 
The added embroidered leaf pattern on the upper part of the bra is truly unique, making you feel confident in your own skin, each and every day! The Elise is available in cup sizes D – H. We have an extensive collection of sexy nude bras for each and every bra size at Bare Necessities.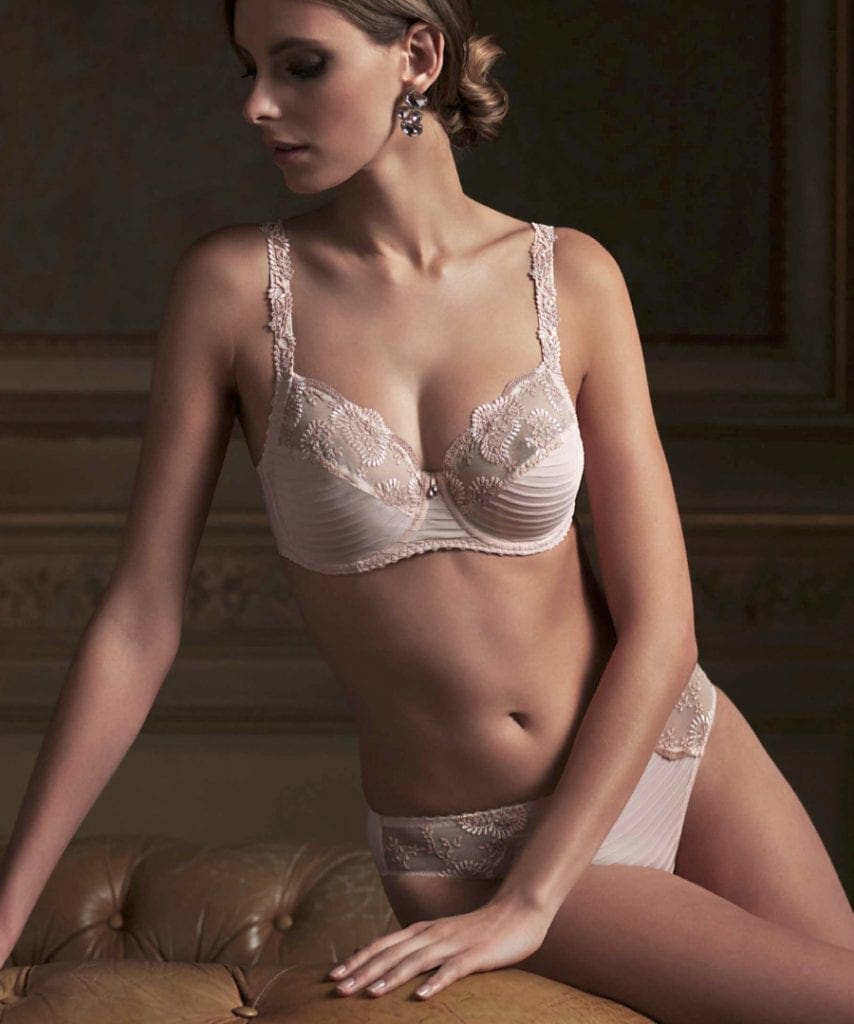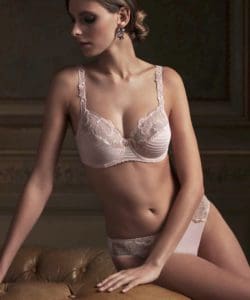 Sexy Nude Lace Bras
Lace details can take your confidence to a whole new level. The Agathe Full Cup Bra by Empreinte is one of our options within the Bare Necessities collection. The beautiful nude shade combined with the dainty white lace creates a truly feminine, sexy bra that can be worn under a variety of outfits!
The soft material also ensures that this is a great option for everyday wear. The thick straps also make this a great option for women with larger breasts – this bra is available in cup sizes D to G. Bare Necessities stock some of the most luxurious, sexy nude bras for each and every body shape.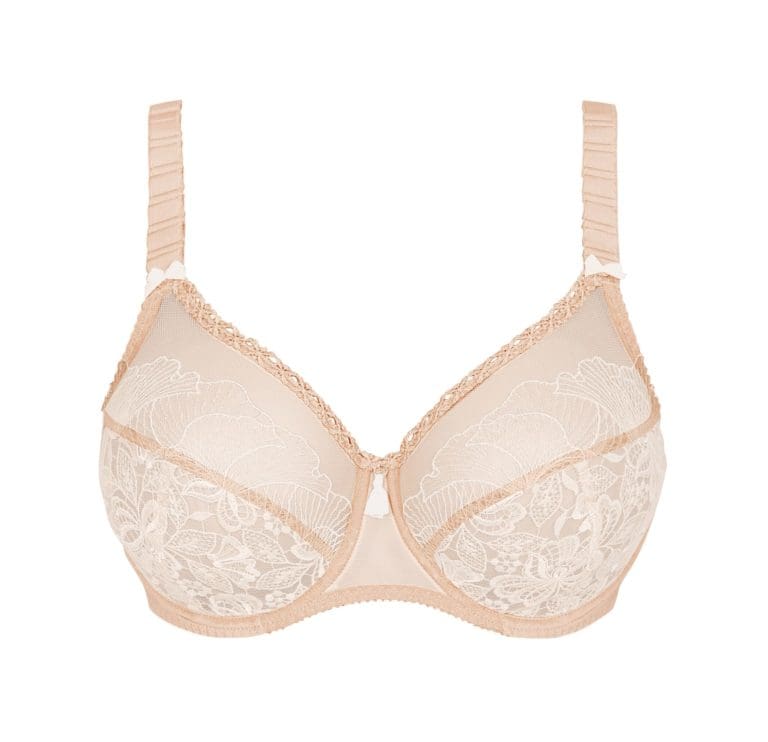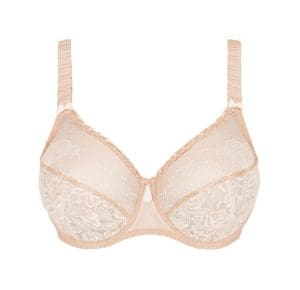 Beautiful Floral Nude Bras
Nude bras that have gorgeous floral prints are a wonderful addition to any lingerie draw. Our personal favourite is the Floral Seamless Cup Bra by Empreinte! This gorgeous design features gold detailing around the flower print, making you feel truly beautiful, sexy and confident. 
The supple, thick material also helps you to feel fully supported, alongside the thick, comfortable straps. The seamless design means this bra is perfect to be worn with each and every outfit in your wardrobe. If you'd like to discover more sexy nude bras, browse Bare Necessities' full collection today!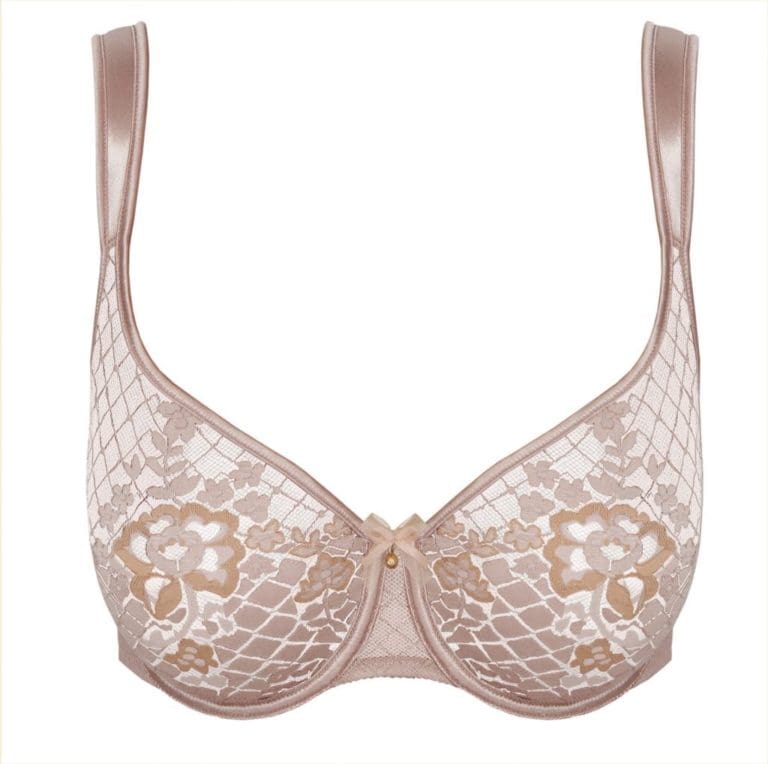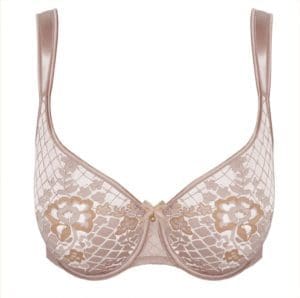 Discover The Bare Necessities Collection
Shop elegant basics with us today. Explore our range of sexy nude bras to find your new staple piece to complement each outfit. Got a question? Don't hesitate to get in contact!