Prima Donna Deauville – Pretty Meets Supportive
Prima Donna is one of the most impressive and exciting lingerie brands in the world, thanks to a hearty catalogue that showcases a variety of styles and a peerless knack for their craft. 
No collection, however, is more popular and iconic than the Prima Donna Deauville range; with an impressive amount of sizing options up to a J (and soon a K) cup, there's no wonder why the Deauville range is highly sought after. In this handy blog, we'll showcase a few of our favourite Deauville products and explore what sets the range apart from its peers.
What Makes Prima Donna Deauville Lingerie Special?
Prima Donna lingerie adheres to two core principles: style and comfort. The brand is wholly dedicated to both with zero trade-offs between the two, which is why they've been so popular for more than 150 years.
For instance, Prima Donna is the only underwear manufacturer to encase their bras' underwiring in rubber to maximise comfort. This is where their skill in crafting bras with larger cup sizes truly shines. Their dedication to making lingerie that is both tasteful and comfortable continues to lead the line in the industry.
The Deauville collection is the perfect example of where this devotion to comfort meets Prima Donna's eye for style. Every variety of bra and briefs in the Deauville collection, from full cup bras to beautifully patterned G-strings, is designed to inspire and impress with delicately designed lace patterns and masterful composition. 
Without further ado, let's take a closer look at some of our favourite Prima Donna Deauville products.
Available in five different colours that all boast a unique aesthetic, the Deauville Full Cup Bra is designed for support with a malleable build that moulds to your skin for blissful comfort.
Prima Donna markets the Deauville Full Cup as its most supportive bra, and we think it's also their most attractive. While the design is an evergreen fashion staple, new colourways are seasonally introduced to complement and expand your wardrobe in equal measure.
With a fit that sits just below the waist, the Prima Donna Deauville Rio brief is the perfect companion to a Deauville bra. The feminine design is simply flawless, with an overlapping floral lace pattern giving them a sexy and sophisticated look.
Like the Prima Donna Deauville full cup bra, these come in a variety of colours to suit your tastes and provide some healthy variety to your collection.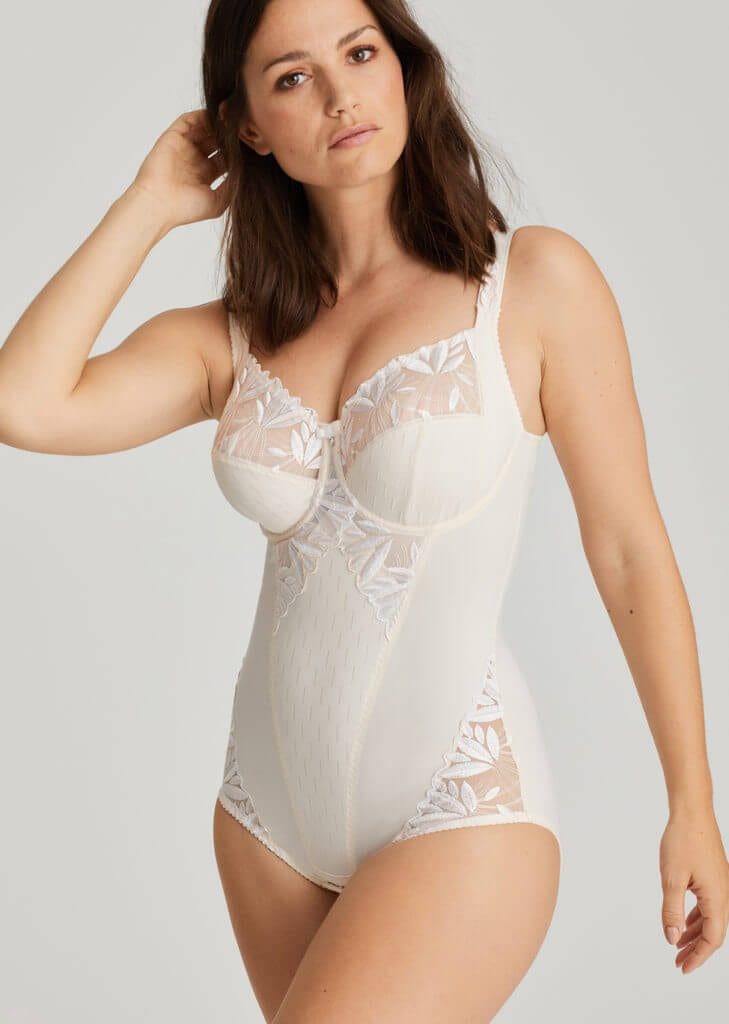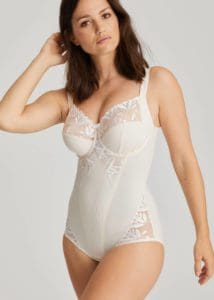 Nowhere is a brilliant eye for timeless fashion more apparent than in a personal favourite of ours: the Prima Donna Deauville body. The support this full-body offers is superb, with the wired supports to lift and shape your breasts accompanied by adjustable straps for an excellent fit.
The embroidery on this piece is stunning thanks to glossy floral patterns which grace the hips and chest. Contrasting this is the finest quality lace on the rest of the body, providing a streamlined but artful look that is impossible to miss.
Shop Our Prima Donna Deauville Lingerie Now
The Prima Donna Deauville range has a dedicated home on Bare Necessities and is ready for you to shop now. Keep your eyes peeled for the newly designed Deauville bra range which will be dropping in our store soon with an additional K cup size. Guaranteed to light up your underwear collection, these fabulous styles are not to be missed! 
Got a question? We'd love to hear from you. Contact us to find out more about our Deauville lingerie selection today.