Step Into Spring With These Floral Bras
We're so happy that spring is here! There's nothing better than refreshing your wardrobe for a new season. We're here to help you find the perfect lingerie for the spring months! We've selected some of our favourite dainty, bright and floral bras to make you feel sexy and confident this season. Let's take a look…
Vibrant Floral Bras For Spring
Starting off strong, the Las Salinas design by Prima Donna is an absolute must for the spring season. This beautiful design features a nude base with vibrant, floral embroidery across the cup and straps. The Prima Donna range is synonymous with style, comfort and support – the perfect staple piece for your spring wardrobe!
Not only is the design truly beautiful, but the soft and supple material ensures this is comfortable to wear all day long. Available in 3 different fittings, each bra is designed to provide a great level of support and security. Browse Bare Necessities' full collection of floral bras to find your new spring staple piece. 
Beautiful Tropical Themed Bras
The Aura Tropical Bra by Lise Charmel is a must when it comes to beautiful spring designs. The tropical, floral print is perfect for the warmer months – giving an exotic feel every time you put it on. The added bows and chiffon make you feel truly feminine all day long. Offering seductive floral designs, Lisa Charmel's collection is perfect for the upcoming season. 
This gorgeous bra is not only stylish but extremely comfortable. The smooth, soft material ensures that this bra can be worn all day long, while the balconette design flatters your bust. If you'd like to find more gorgeous floral bras, browse Bare Necessities' full collection today. 
Pastel Floral Bras for Spring
Pastel colours are the perfect choice for the spring months. The beautiful Julia by Louisa Bracq features a dainty lace top in an abstract, floral pattern – representing true femininity. The gorgeous rose shade makes this a wonderful choice for all occasions. Combining style and functionality, Louisa Bracq is the perfect option for the upcoming season. 
Not only is this gorgeous bra extremely flattering, but also extremely comfortable and supportive; perfect for all body shapes and sizes. The full cup design provides a slight lift whilst keeping you fully secure all throughout the day.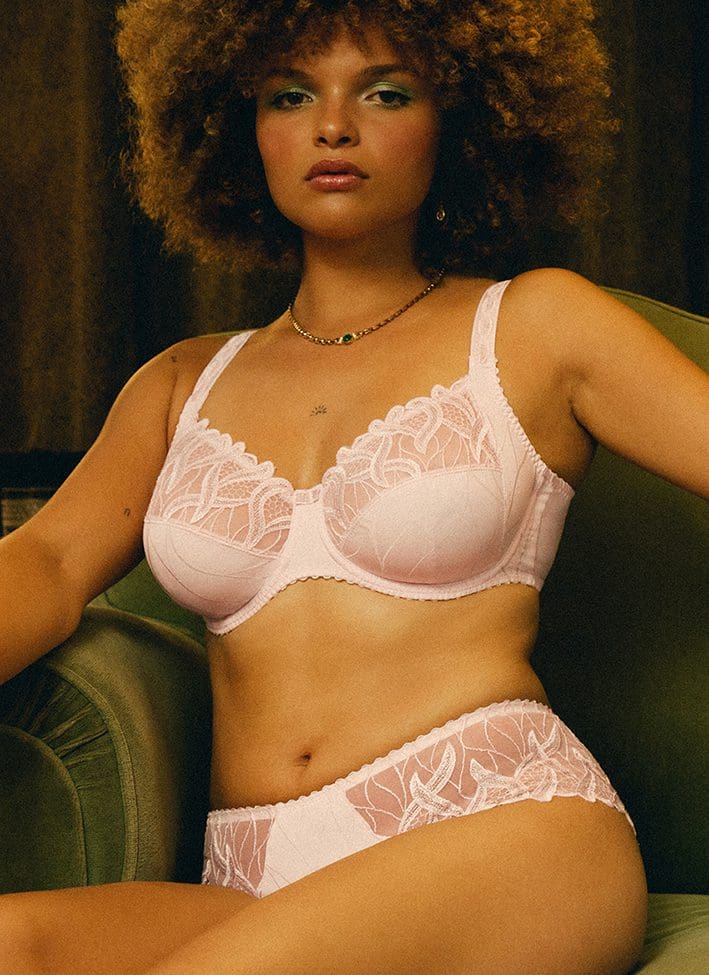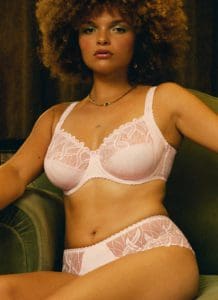 Dainty Floral Bras for Spring
The gorgeous Georgia Padded Balconnet Bra by Marie Jo may be one of the best choices for the upcoming spring months! This stunning neon floral design is truly unique; delicate embroidered flowers overlap on the straps and cup, making you feel beautiful from the inside out. Marie Jo's collection is a wonderful choice for spring, with gorgeous dainty and feminine designs to choose from. 
Not only is this design flattering, but extremely comfortable and supportive for all cup sizes from B to F! If you're looking to refresh your lingerie draw for spring, explore Bare Necessities' full collection of floral lingerie today.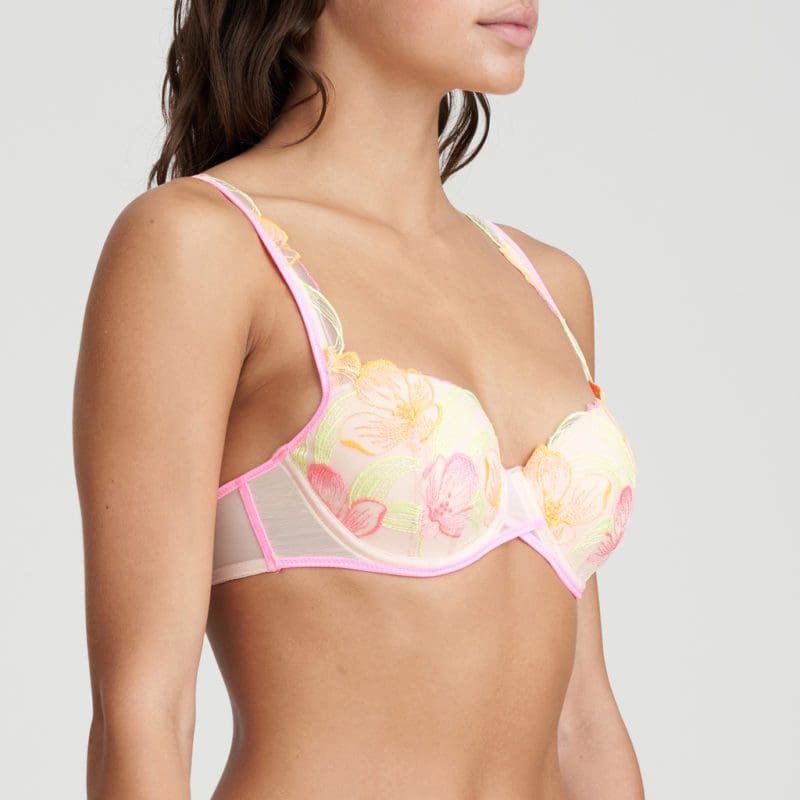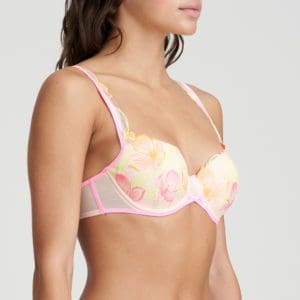 Shop Floral Bras at Bare Necessities
Ready for summer? Find the perfect floral bra with Bare Necessities today, and take your confidence to the next level. Got a question? Don't hesitate to get in touch!