The Best Swimsuit Styles For Summer 2022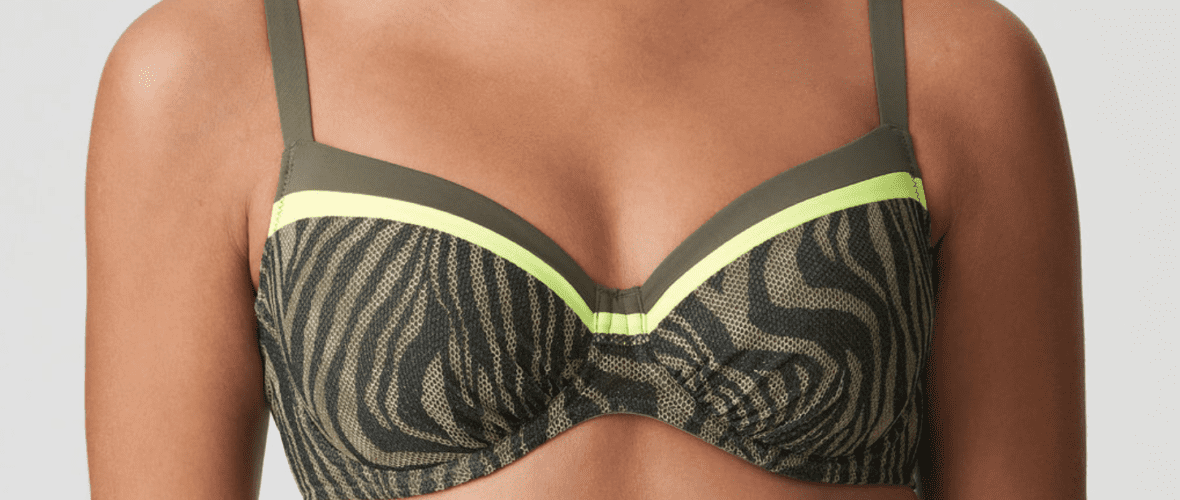 Summer has officially begun! We hope you've been enjoying the heatwave that we've been having here in the UK. Whether you're soaking up the sun at home or planning a getaway this summer, it's super important to have a swimsuit that you feel comfortable and confident in. We know that finding swimsuits that include bra types for bigger boobs can be difficult, which is why we've rounded up some of our favourites here for you today!
Fantasie Swimwear 
One of our favourite luxury swimwear brands designed for those with a larger bust, Fantasie Swimwear boasts vibrant colours, gorgeous prints and supportive features throughout the collection. Each item of swimwear is made with moulded cups, thick straps and a super soft waterproof material for ultimate comfort and support. 
We absolutely love the Fantasie Carmelita Avenue Bikini from this collection! Boasting a gorgeous navy blue and white palm tree print, the bikini top features one of the best bra types for big boobs with moulded cups and thick straps. Enhanced with subtle gold detailing, the Carmelita Avenue Bikini is perfect for those sized D-G. 

Prima Donna Swim
Another luxury swimwear brand that we absolutely adore for ladies with a bigger bust is Prima Donna Swim. Designed with unique patterns, round supportive cups and soft thick straps, their bikinis include the best bra types for ladies with big boobs. 
The Prima Donna Swim in Atuona is a gorgeous design that's truly unique. Stand out from the rest in the Khanki zebra print, featuring neon green strips along the bust. Designed for comfort, uplift and support, the straps can also be changed to create a halterneck bikini style.  This stylish, flirty design is totally on trend this summer.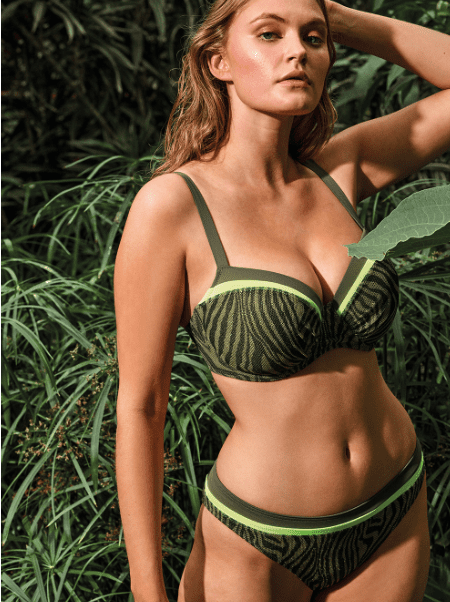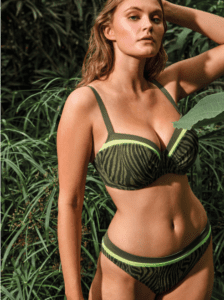 Gottex Profile
One brand that we know is going to be popular this summer is Gottex Profile. They offer a great selection of both bikinis and swimsuits which feature colourful and abstract designs. Perfect for days in the sun, this brand combines gorgeous designs with practical and supportive features such as subtle moulded cups, adjustable straps and a soft, thick material; making it one of our favourite bra types for big boobs!
For those who prefer a swimsuit over a bikini, the Sugar and Spice Crossover Swimsuit by Gottex Profile is a must-have this season. Full of stunning blues, pinks, oranges and reds, the vibrant lily print ensures you stay on trend all summer long. The crossover design helps to accentuate your waist while flattering your bust and includes a sloped back for an extra level of femininity. Feel your best in the pool or at the bar with the matching Sugar and Spice dress!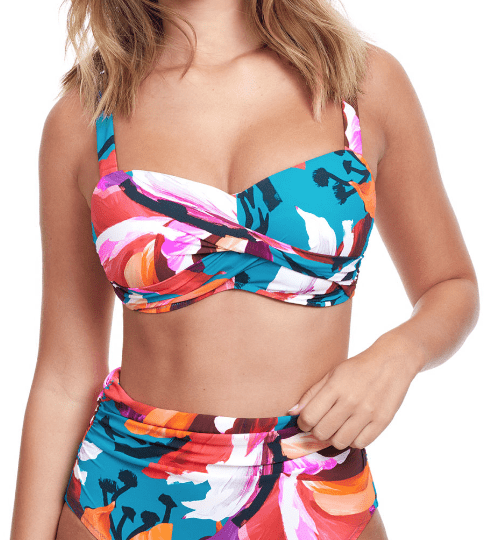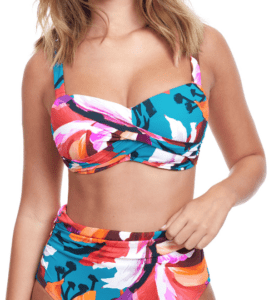 Shop Supportive Bikinis For Fuller Busts With Bare Necessities
Looking for a bikini that includes bra types for bigger boobs? Shop our range of supportive bikinis and swimsuits to feel your absolute best this summer. If you have any specific questions, please feel free to get in touch with us! We're always happy to help.