The Best T-shirt Bras you can find in the UK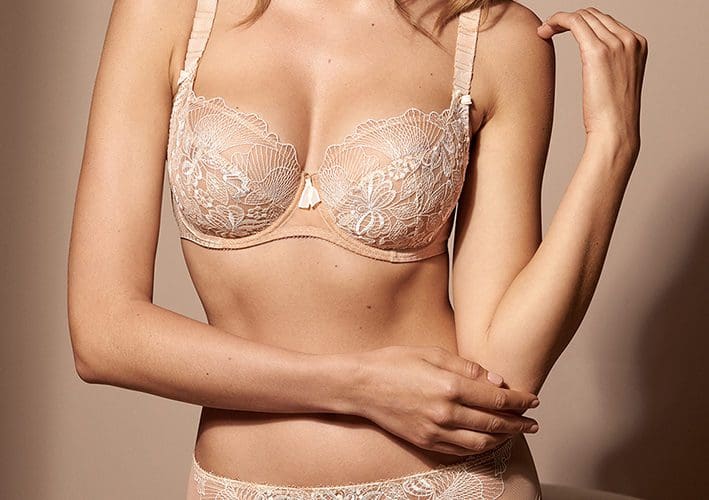 At Bare Necessities, we know that sometimes it's hard to find a beautiful bra that will also sit seamlessly under your clothes. Our T-shirt Bra collection is designed with a smooth cup and soft high quality materials that will give you comfort and a smooth fit under any clothes. 
We strive at making bras that let you feel beautiful and comfortable all day long, suitable for any occasion. These bras are timeless, so choosing the right one is important. At Bare Necessities, we have created a guide to help you find the best T-shirt Bras in the UK.
SO WHICH IS THE BEST T-SHIRT BRA IN THE UK?
At Bare Necessities, we stock the best T-shirt bras in the UK because of their timeless and smooth design. All of our bras offer you comfort and a flawless fit but the style you're looking for might vary. Luckily we have a stunning range to choose from.
This stunning T-shirt bra is seamless and comfortable. It's beautiful silk floral design is perfect if you want a bra that looks beautiful but can still be hidden under clothes. The Empreinte Melody seamless cup bra is made with fabric cups that give you a lovely shape and optimal support. The bra is equipped with flexible straps to ensure comfort and fit. It also comes in a wide range of sizes from C-H cup. This bra is perfect for when you want to feel and look luxurious whilst knowing your bra looks flawless under any clothing.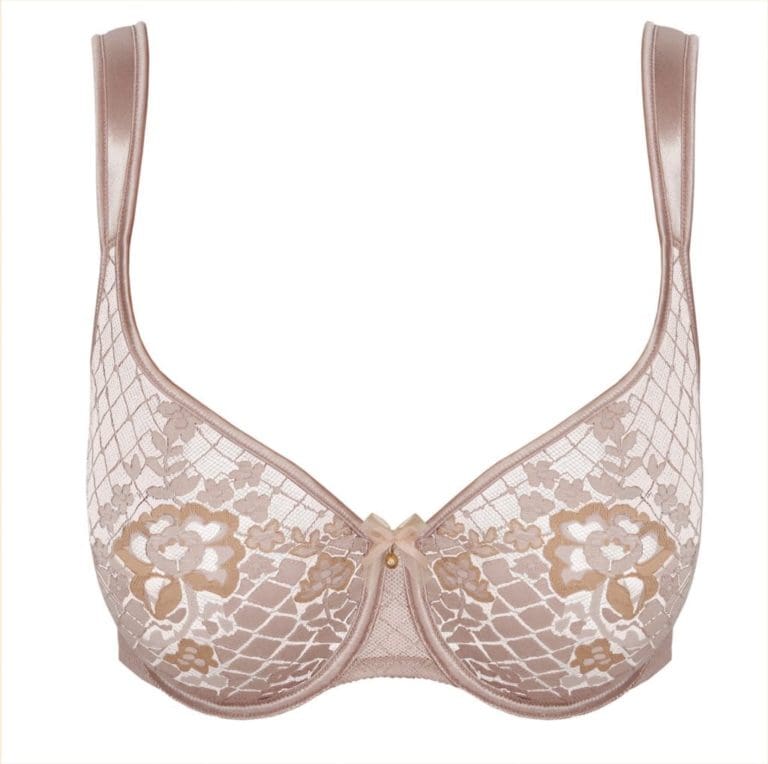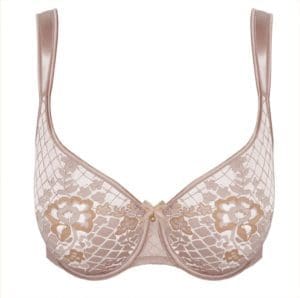 If you're looking for a T-shirt bra without underwire then the Anita Rosa Faia bra is the right choice for you. This bra will offer you a soft, nonwired cup for extra comfort. The bra also has double, pre-molded cups that are reinforced to help keep you feeling supported and sculpted. This bra has a smooth cup design that comes in four colours, three of which are neutral tones to ensure a hidden and flawless fit.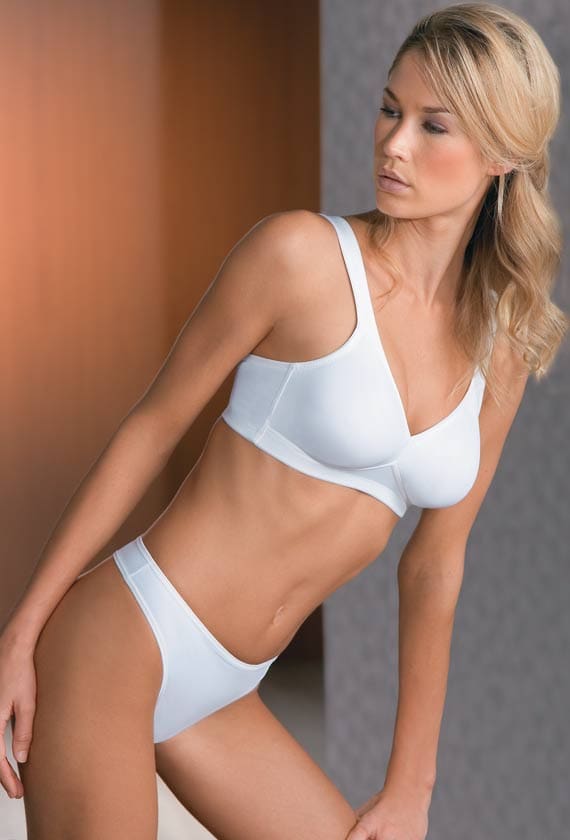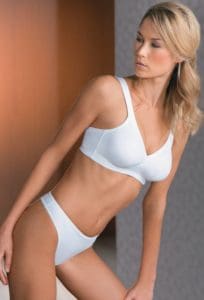 The Marie Jo Balconnet Bra is a gorgeous bra if you're looking for something to suit a halter neck top. It's pearl strap halter neck design makes this bra extremely versatile and beautiful. It offers underwired support with super soft fabric for a comfortable fit. This bra comes in scarlett as well as two neutral colourways; charcoal and Cafe Latte for an invisible look under clothing.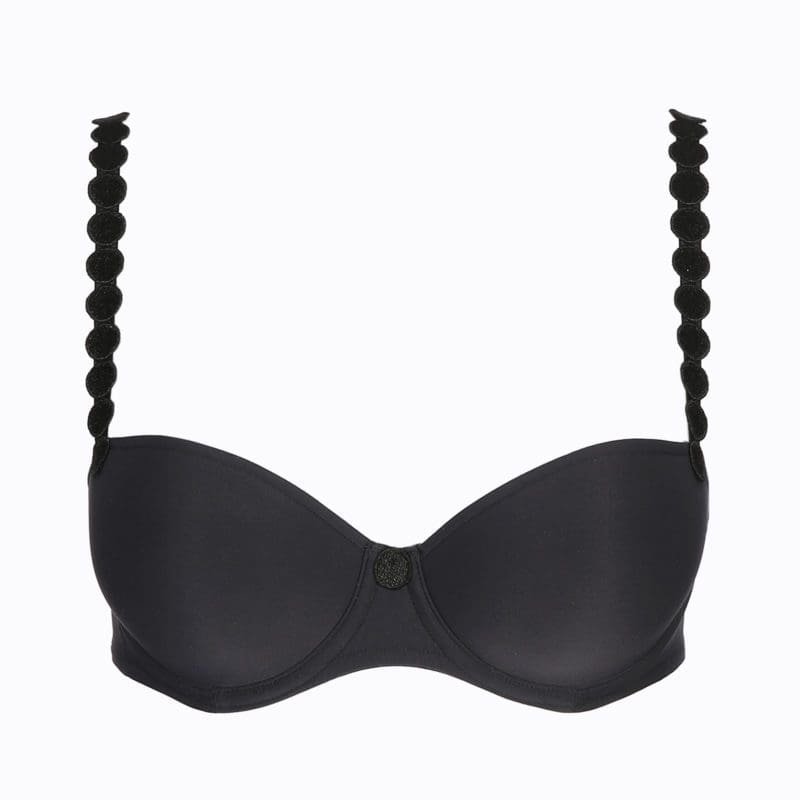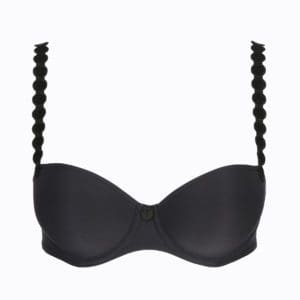 This seamless bra is a perfect fit for larger chested women. This bra has a wide range of inclusive sizes from C-H cups. Its smooth cup appearance is designed to give your breasts a full and round form for a natural look. It's a great T-shirt bra option because of its support and neutral colour way options like Black, Cognac and Natural Sati. Thanks to it's fit and comfort, you can wear this bra under any piece of clothing and feel confident and supported.
Shop our range of T-shirt Bras
At Bare Necessities we stock the best T-shirt Bras in the UK. Our T-shirt bra collection is unmatched in versatility and comfort which leaves you looking and feeling great knowing you can wear these bras whenever. Check out our size guide or contact us today – We'd love to help you find the right T-shirt Bra.