The Sexiest Lingerie To Wear Under Your Loungewear
The winter months can leave us feeling uninspired and rather gloomy. But just because you've got your pyjamas on a lot more throughout this season, doesn't mean you can't still feel sexy. We're here with some of our favourite luxurious lingerie pieces to help you feel confident, comfortable and sexy this winter! 
We've got some beautiful pieces from brands such as Lise Charmel, Prima Donna and more! Let's take a look at some of the sexiest lingerie at Bare Necessities… 
Beautiful Balconette Bras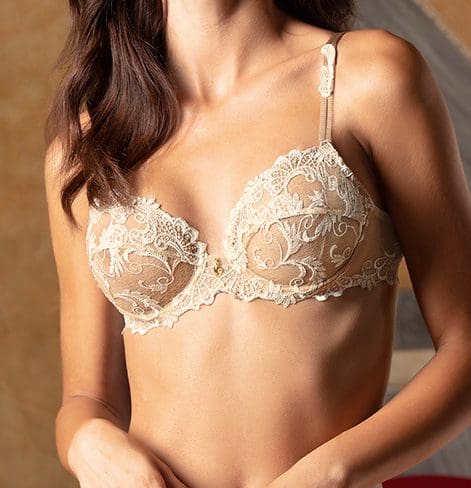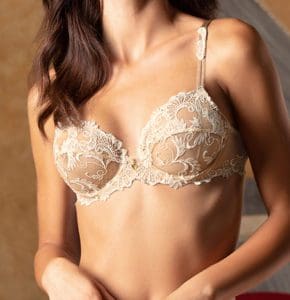 One of the most popular styles at Bare Necessities, the balconette bra features wide straps, a beautiful classic shape and a great level of support to ensure you feel comfortable, supported and sexy. The design of this bra creates an enhanced cleavage, making it an extremely sexy choice to wear under loungewear.
From sexy red designs to beautiful white lace, check out our wonderful range of balconette bras today. Our personal favourite is the Lise Charmel Dressing Floral!
Sexy Padded Bras For A Round Bust
Our wonderful range of padded bras are perfect for those who want a slight lift and a rounded bust. From push up bras to cups with a small amount of padding, we have some of the sexiest lingerie available at Bare Necessities!
Explore our range of padded bras today – whether you're looking for sexy black lace, floral patterns, dainty white lace or more, we have the perfect option for you. Our personal favourite is the Prima Donna Twist Epirus!
Gorgeous Plunge Bras For Confidence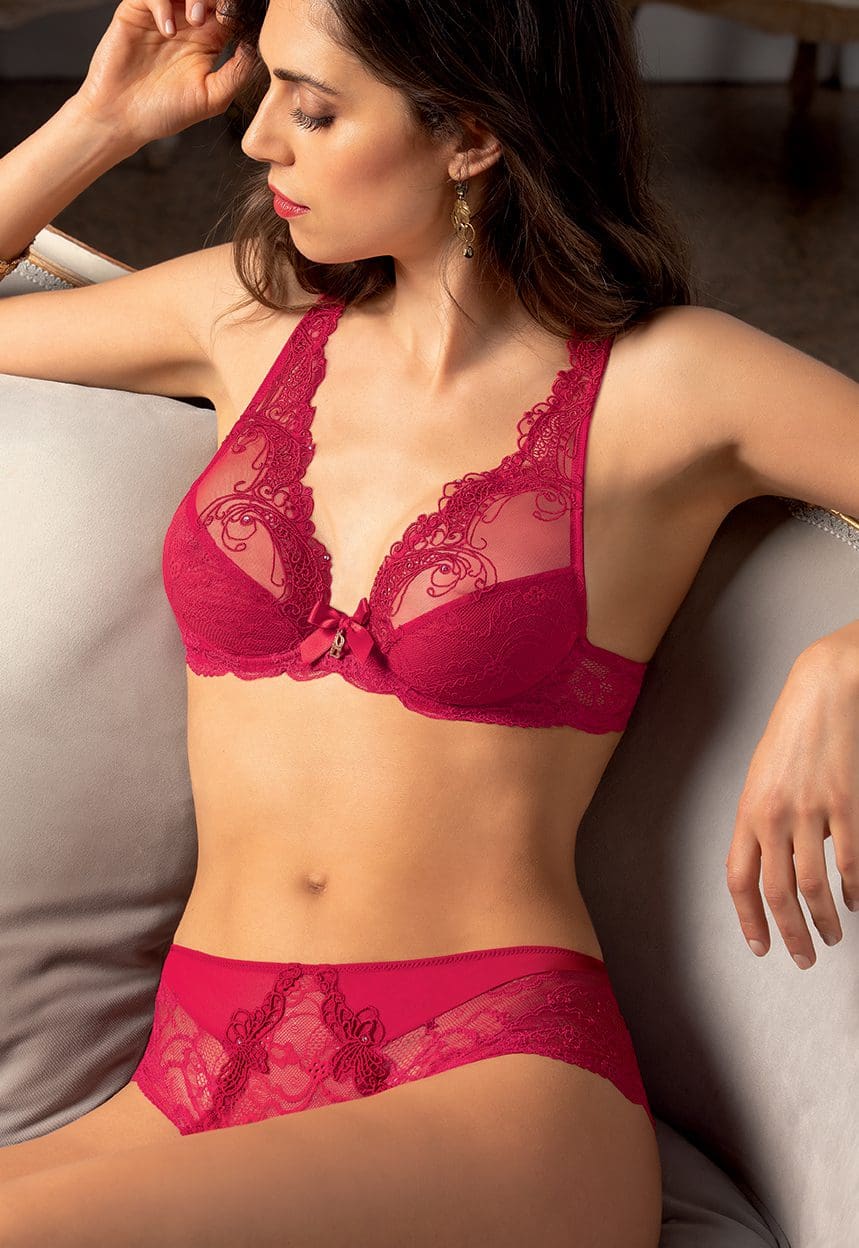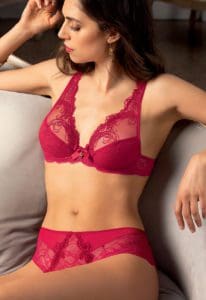 From Deep Plunge Bras to Strapless Plunge Bras, you'll be stuck for choice when it comes to Bare Necessities luxurious collection! This specific design leaves you with a more rounded, lifted bust, as well as a fuller cleavage – making it some of the sexiest lingerie available at Bare Necessities.
From gorgeous red lace to beautiful floral designs, check out Bare Necessities wonderful range of supportive plunge bras today. We're loving the Lise Charmel Soir De Venise at the moment! 
Full Cups For Added Confidence 
Full Cups are a great way to feel confident and sexy every day! Designed for maximum comfort and support, this range is especially beneficial for women with larger breasts. 
Just because they're more supportive doesn't mean they have to be boring! Check out our beautiful range of Full Cup Bras today to find a sexy addition to your wardrobe. Our favourite at the moment is the Empreinte Swan!
Explore Some Of The Sexiest Lingerie At Bare Necessities 
Even in your oldest pyjamas, you can still feel good. Explore our range of sexy lingerie today and boost your confidence for the winter months. Got a question? We'd love to hear it – get in contact today to speak with a member of our team.