Vintage Style Bras With Modern Comfort
There's no denying that vintage style bras are classic and beautiful. However, when compared to their modern-day counterparts, they are lacking in one significant way. 
Although bras have remained much the same over the years, they have become more comfortable throughout their development.
But, that doesn't mean you have to choose one over the other when comparing vintage styles to modern-day bras. At Bare Necessities, we stock a range of bras that feel as though they are vintage without having to compromise on comfort.
The History of The Bra
Bras have been around since the 1300s, where female athletes were depicted wearing bandeau-like bras for support (or cover-ups). Corsets were the next large jump, with women in France being the first to take on the trend in the 16th century.
In the Edwardian era, girdles hit the scene before the corset was finally split in 1869 and the first bra was born. In 1907, the word brasserie was first used by Vogue. However, comfort was still a problem until Mary Phelps Jacob invented the modern bra using silk handkerchiefs.
Since then, bras have changed as much as fashion has. Tight bandeau tops were popular in the 1920s, with the classic pointy 'torpedo' style becoming popular in World War 2. In 1964, the push-up bra hit the scene with the first sports bra following in 1977. The 00s brought a huge range of bra types, with strapless, one strap, interchangeable and more. Which leads us to where we are today!
The Sexiest Vintage Style Bra
Lace and mesh galore, the Triangle Longline Bra from Prima Donna looks like it could have been worn by Anne Bancroft's Mrs Robinson in 1967. This longline bra from the First Night range is black and lacey with beautiful detailing across the cup and back. There is a small break in the lace at the back to ensure comfort when wearing.
Further your vintage sex appeal with the matching First Night Full Brief. With fuller coverage, it offers an almost high-waisted effect.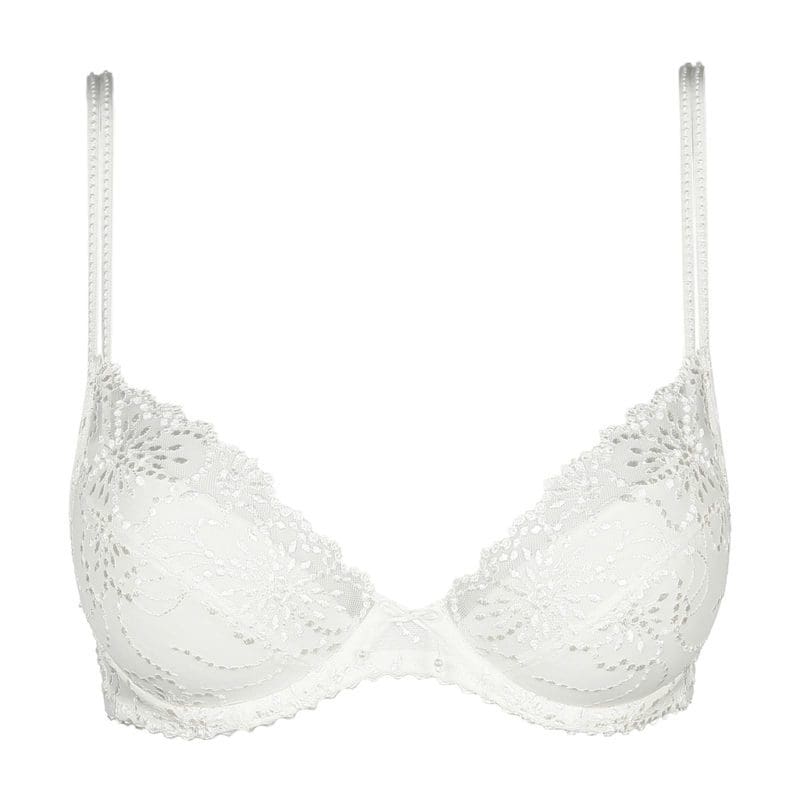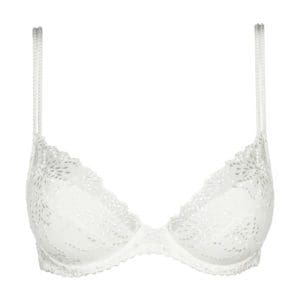 The Vintage 1960s Style Push-Up Bra
When the Wonderbra was first released in 1964, it looked a lot like the Jane Push-Up Bra from Marie Jo. Classic, sophisticated and simple, this push-up bra offers removable pads to allow more control over your lift and cleavage (unlike its 60s counterpart). 
Delightfully delicate embroidery runs across the cups to complement the fine spaghetti straps for a barely-there look.
Make Marilyn Proud With A Vintage Style Balconnet Bra
The balconnet bra was manufactured in the late 1930s but was only popularised when Marilyn Monroe was seen modelling it. With wider-set straps and lower cups, the balconnet is a style reeling with class and sophistication. 
At Bare Necessities, we stock quite the range of balconnet bras that are sure to suit any taste. From ultra-feminine and youthful patterns to sexy and mysterious, you're sure to find one that appeals to you.
The Lise Charmel Sublime a Deux Balconnet Bra is a top pick for us. In a navy that is so deep it's nearly black, with gold detailing, it is French sophistication in bra form. Adorned with rhinestones and lace, it's a feast for the eyes and for the wearer. 
Wear with the Retro High Brief (pictured) for vintage Parisian luxe. 
Find Vintage Style Bras At Bare Necessities
From comfortable T-Shirt bras, our mastectomy range and more, there's something for everyone on our website. Shop vintage style bras today, explore our range at Bare Necessities.