Bright Swimwear Ideas to Add A Splash of Colour to Your Wardrobe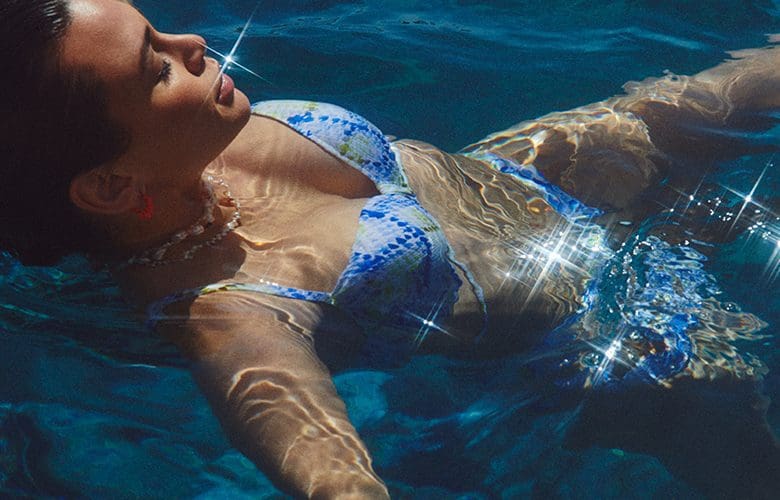 With summer just on the horizon, you may be beginning to think about long days at the beach, weekends away or trips to the pool in the glorious summer sun. If you are looking for the perfect sunbathing outfit or a supportive swimsuit for your next dip, it may be time to find a new swimwear look that leaves you feeling confident both in the pool and out.
At Bare Necessities we have found a variety of fun swimwear that will add a splash of colour to your summer wardrobe.
Two Piece Sets that Pop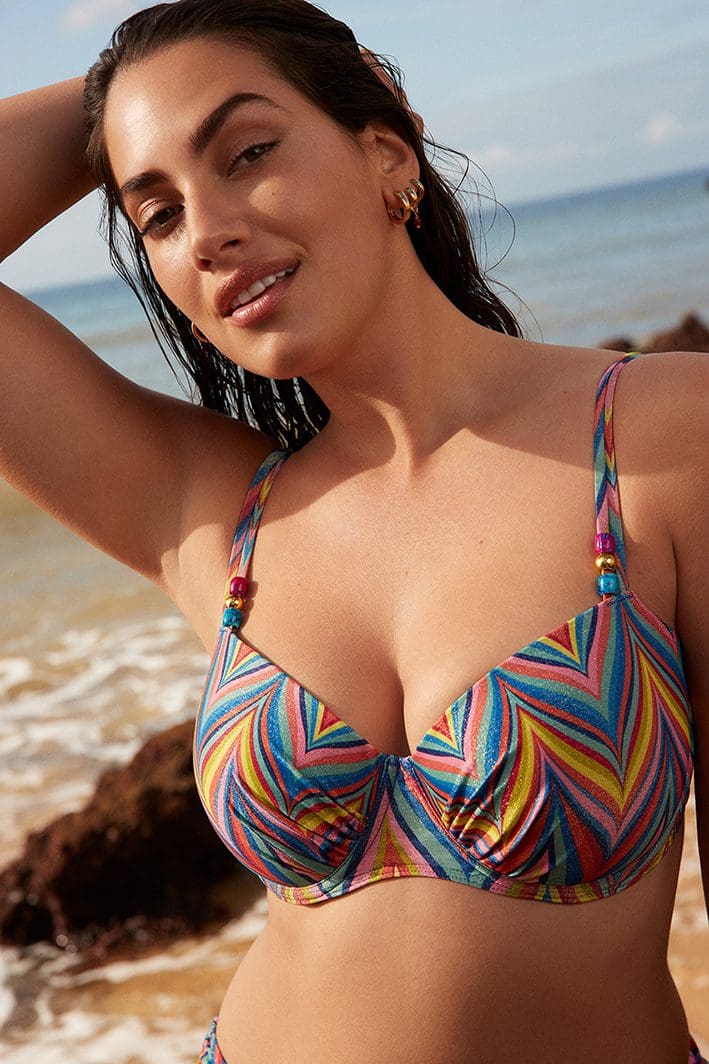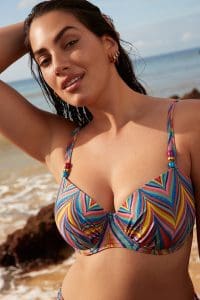 Bright patterns and colours are the perfect way to stand out on the beach this summer. The Prima Donna Kea Bikini is a fun, brightly coloured bikini set that comes with an eye-catching pattern that compliments the rainbow design. Choose between full briefs or classic bikini briefs to find your perfect fit.
Heading to the beach? Pair this set with the matching Kea Maxi Sun Dress for a light and airy cover-up that is flattering and comfortable. A beach trip has never been so idyllic.
Outstanding One-Piece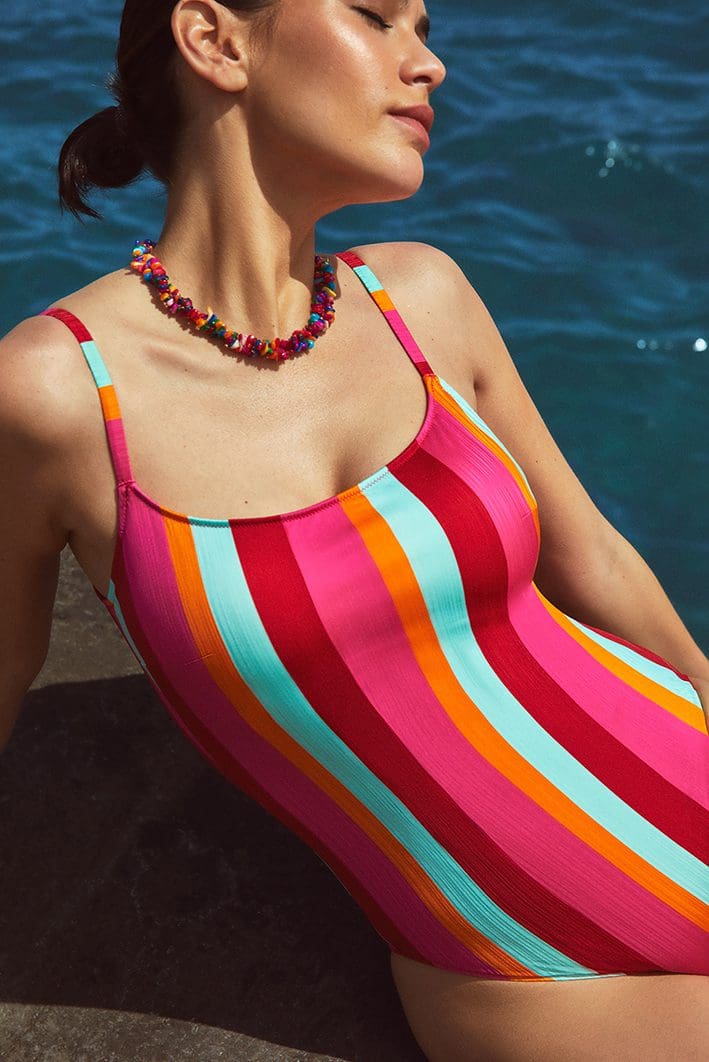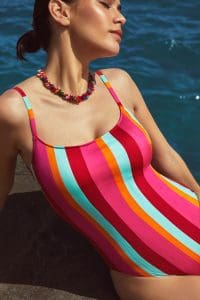 If one-piece swimsuits are more your style then the Marie Jo Tenedos Swimsuit pairs a classic swimwear shape with bright vertical stripes that help to elongate your figure. 
From beachside festivals to pool parties, this summer rock out in style with this one piece. Heading out and about first? Pop the Tenedos Pareo on over the top to keep the bright summer vibe going no matter where you are.
Tankini Two Piece Swimsuit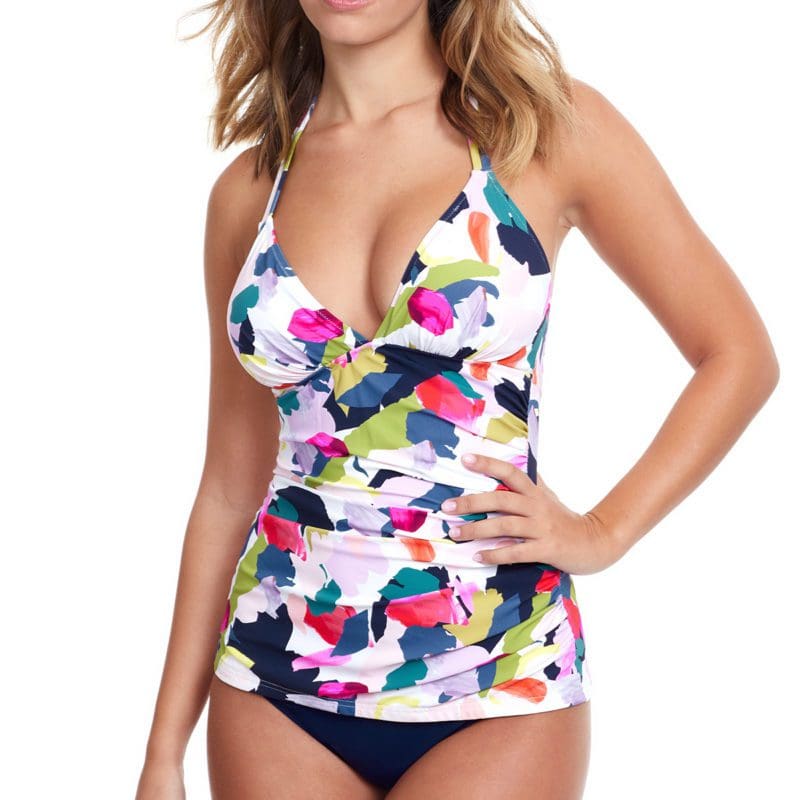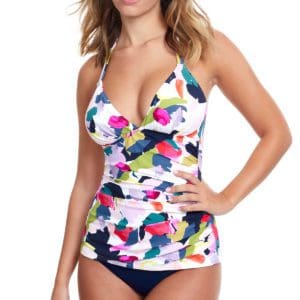 If a full bikini is not your style but you still want the freedom provided by a two-piece swimwear set then a tankini may be the ideal choice. The Gottex Profile Halterneck Tankini is fun and colourful, whilst remaining practical and providing full coverage just like a one-piece swimsuit would. 
Spend less time getting ready for the pool and more time enjoying the cooling waters this summer with a stylish tankini, and match it with the Canvas Wrap Sun Dress in the same colours and pattern to switch seamlessly between swimwear and outerwear.
Summer Cover Ups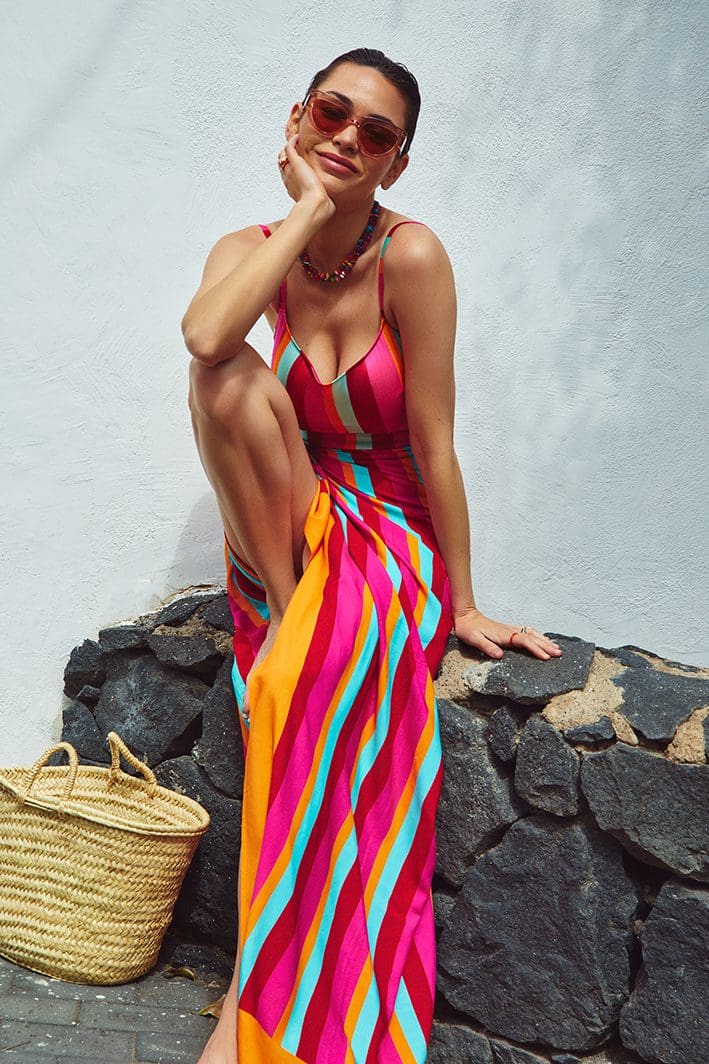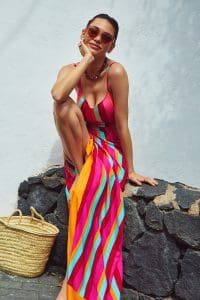 Summer style isn't all about swimwear. Cover Ups are a great addition to your summer wardrobe, taking light, floaty pieces that can easily be put on over your swimwear or worn on their own as a statement summer look. 
From short summer dresses that can be taken from beach to beachside restaurant, the Anita Brava looks great over a bikini or paired with some sandal heels and a glass of wine.
Easy to slip on, a tunic is loose and comfortable for a quick coverup as you step out of the pool, protecting your shoulders from the intense summer sun. The Fantasie Dione Tunic is available in two colours, making it easy to couple with your favourite swimwear.
Whether you are looking for a beach coverup that also works as a summer dress, or something to throw on quickly as you travel from one place to the next, there are a large variety of options in bright colours or subtle tones to suit your style.
Discover Bright Swimwear and Versatile Cover-ups at Bare Necessities
Whether your holiday spot of choice is the beach or the pool, get your bright new swimwear and feel body confident!
At Bare Necessities we stock a wide range of quality, bright swimwear pieces that are perfect for the summer. From one-piece suits and bikinis to cover-ups and mastectomy swimwear, our goal is to empower all women to feel comfortable by the sea.
Get in touch with our friendly team for more information about our products or check out our size guide to ensure you get the best fit.