Summer Nightwear For Ladies That Will Keep You Cool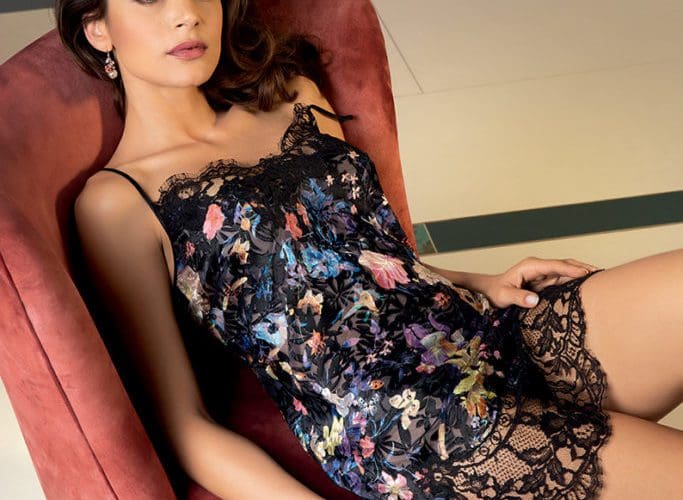 As we head towards the warmer summer months there is no better time to treat yourself to a new collection of intimates, whether that be a practical soft cup bra, new season swimwear or stunning nightwear pieces. Nightwear pieces are a great way to keep cool in the summer whilst also looking and feeling your best. 
Summer Nightwear For Ladies
At Bare Necessities, we make it our mission to provide luxury lingerie that is long-wearing, functional and still sexy! We've rounded up our favourite nightwear pieces to leave you feeling comfortable and confident this summer. 
Lise Charmel's Range of Stunning Nightwear
The Lise Charmel collection at Bare Necessities offers seductive, nearly there pieces with delicate floral designs, perfect for anyone looking to add a little bit of luxury to their wardrobe. Lise Charmel lingerie offers the ultimate elegance and sophistication while never compromising on fit and functionality, and their range of stunning ladies nightwear is no exception.
Beautiful Lace Nightwear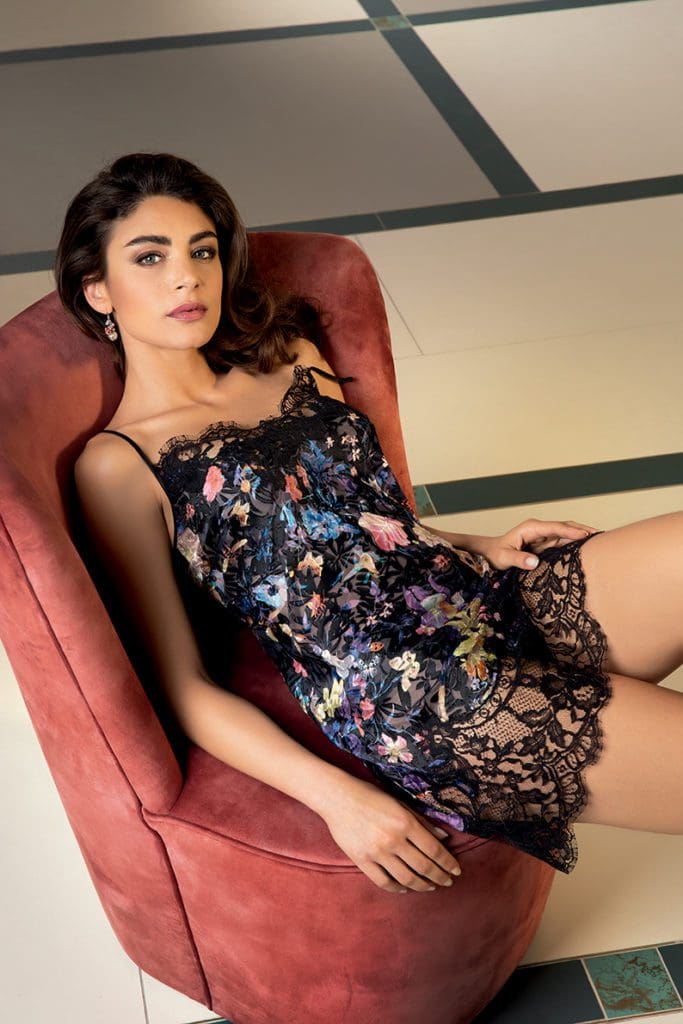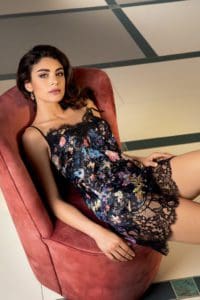 Lace nightwear can make you feel a new level of feminine and confident. The Lise Charmel Flora Aura is one of our favourite finds for making you feel your very best. The super-soft lace will leave you feeling comfortable, elegant and sexy. The rich black lace enables you to see the delicate detailing found across the whole Lise Charmel range. 
The breathable silk material will also help keep you feeling cool and comfortable during the night in the warmer months, making it perfect for the upcoming summer season.
Pretty in Floral Dressing Gowns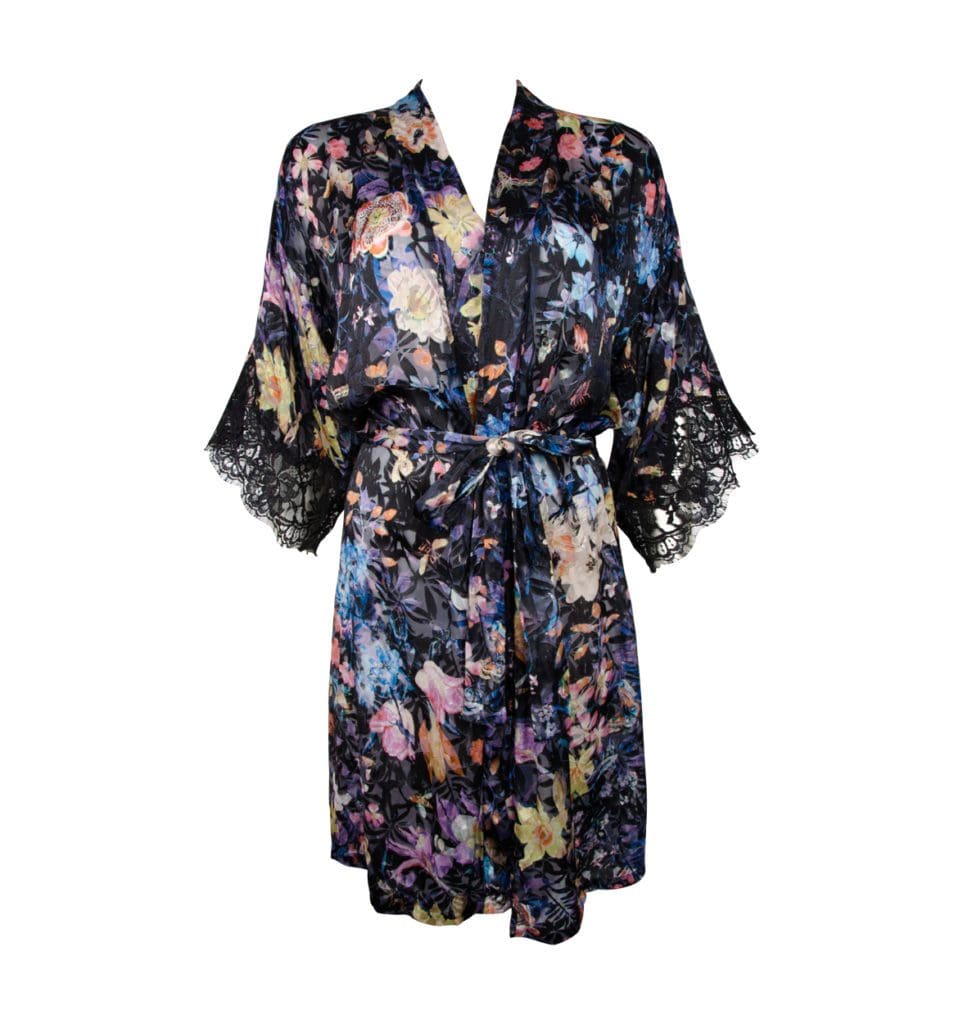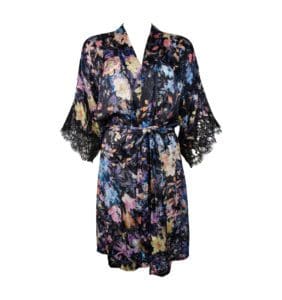 Florals are perfect for the warmer months and as we move towards spring and summer, incorporating floral patterns into your collection is a must. Not only is the Flora Aura Dressing Gown floral, feminine and flirty but it is also extremely comfortable and is the perfect addition to your summer lingerie collection. 
Dressing gowns are a great way to elevate any nightwear peice, turning it into a sexy staple. Wear over your favourite Bare Necessities set to create a sultry nighttime look or wear it over your loungewear to look and feel confident whilst lounging.  
If you'd like to find more gorgeous floral pieces, take a look at our favourite floral bras.
Sexy Nightwear Slip Dress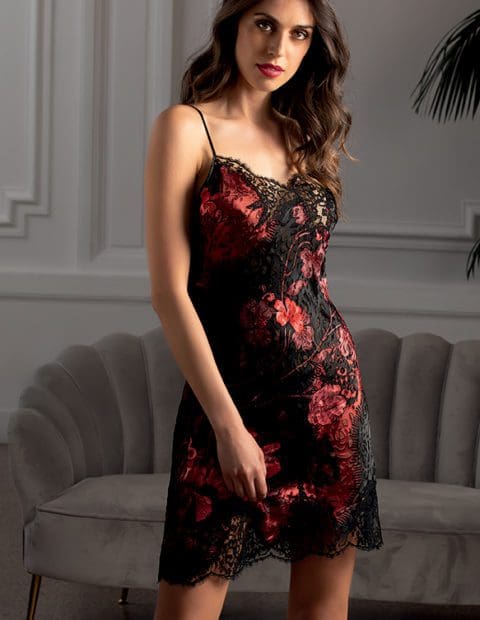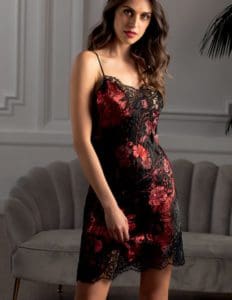 If you are looking for a sexy, romantic luxury nightgown to take your confidence to the next level this summer, then look no further than the Lise Charmel Soiree Libertine. This stunning dress speaks for itself.
Consisting of a detailed lace overlay with a deep print in rich reds and stunning blacks, the  Chemise is simply stunning and the quality is unmatched. 
Shop our range of luxury ladies nightwear
Keep cool whilst feeling sexy this summer with our range of luxury ladies nightwear. Do you have a question or want to learn more about our curated range of luxury lingerie? Don't hesitate to get in touch and contact us today!