The Essential Luxury Women's Underwear Christmas Gift Guide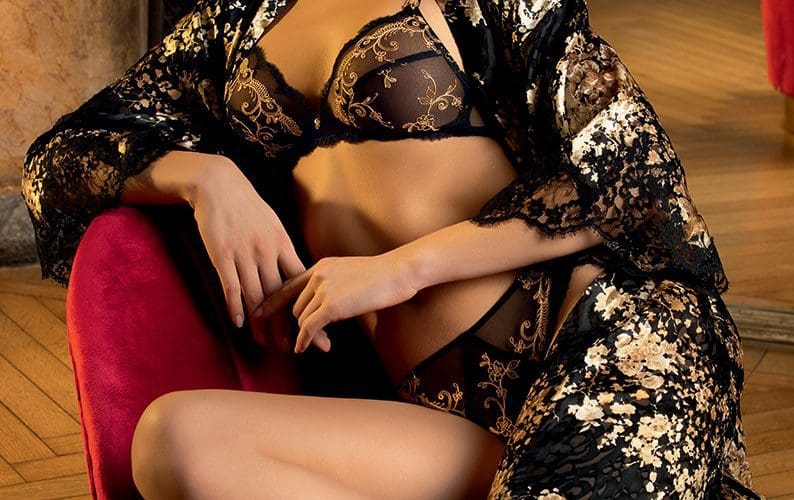 A stocking essential, underwear at Christmas is something everyone pretends they don't want when really it's something they need. Gift them underwear that they do want this Christmas by treating them to luxury lingerie that is a truly special gift for someone you love.
Whether you are looking to gift them sumptuous nightwear, luxury bras or elegant undergarments, the Bare Necessities collection ensures they know it has been gifted with love. Buying lingerie as a gift is a fantastic way to show someone you care, so make sure to follow our Guide to Buying Lingerie as a Gift first.
Choosing Christmas gifts can feel like a challenge, but with our essential gift guide to luxury women's underwear and lingerie, it doesn't have to be.
Essential Christmas Gifts from Bare Necessities
We have put together a guide of all of the pieces from our lingerie and nightwear collection that we believe will make the perfect gifts this Christmas.
Prima Donna Sedaine Collection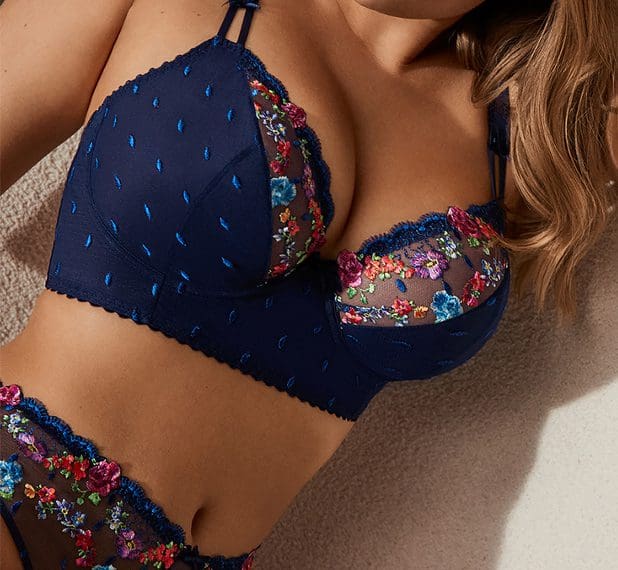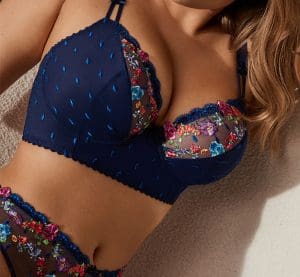 The Prima Donna Sedaine Collection is the perfect gift this Christmas. This collection comes in a beautiful floral pattern that is perfect for adding colour to a winter wardrobe.
The Sedaine longline bra is detailed with dainty lace, whilst the matching briefs or G-string underwear completes the collection for an elegant look. Sedaine's lingerie selection embodies a beautiful new design that offers both comfort and style, creating a sexy modern look that they'll love.
Lise Charmel Deesse en Glam Collection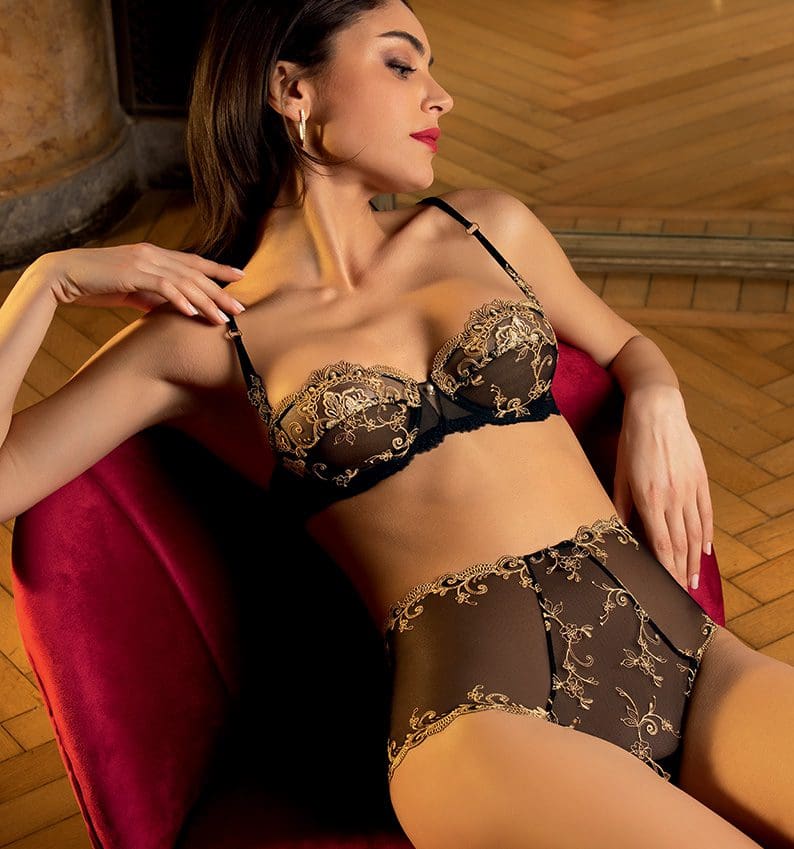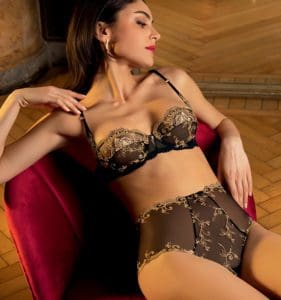 A lacy golden fantasy, the Lise Charmel Deese en Glam Collection features four different choices of bras, and six undergarment options, allowing you to mix and match to find the perfect lingerie to suit their style.
The gold and black lace creates a beautiful, feminine look that stands out from other lingerie looks. Discover the matching nightdress and dressing gown to complete the look.
Aprodisia Twist Collection from Prima Donna
The Aprodisia Twist Collection from Prima Donna is the perfect addition to anyone's Christmas wish list this year. Aprodisia is a unique design, with a bold leather look lace in stunning black for a strong, sexy lingerie look this festive season.
The Aprodisia Balconette and Full Cup bras are feminine and edgy and come in D-H cups, so no matter their cup size they can feel fabulous this festive season. Match one of the Prima Donna Bras with one of the four underwear options for a completely comfortable lingerie look.
Lise Charmel Soir De Venise Glam Push Up Bra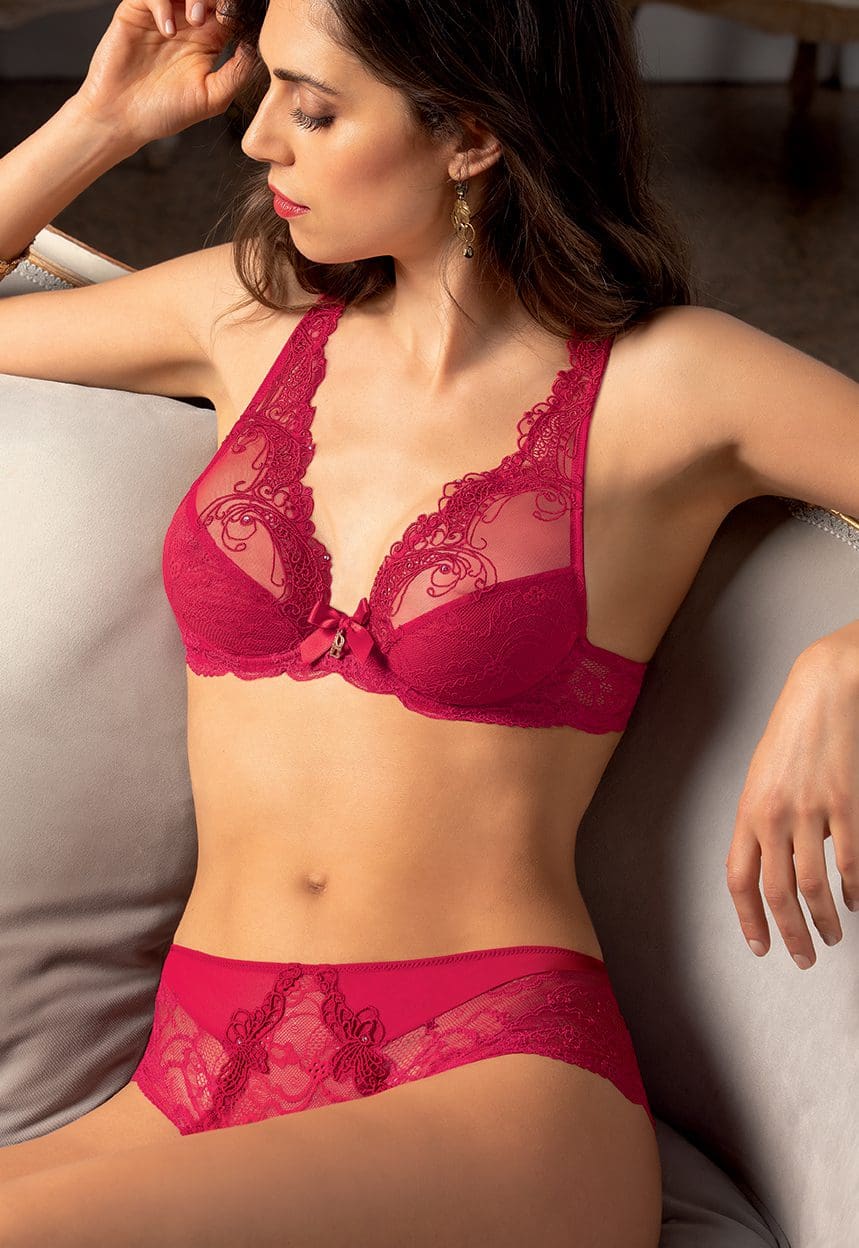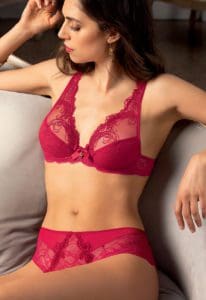 Christmas colours are the ideal shade of lingerie for gifting this season. 
The Lise Charmel Soir De Venise Glam Push-Up Bra is the perfect present for your loved one this year, the delicate Calais lace and half-cup detailing create a truly elegant look, while the push-up bra features a plunging neckline for a feminine, classic silhouette.
Marie Jo Danae Collection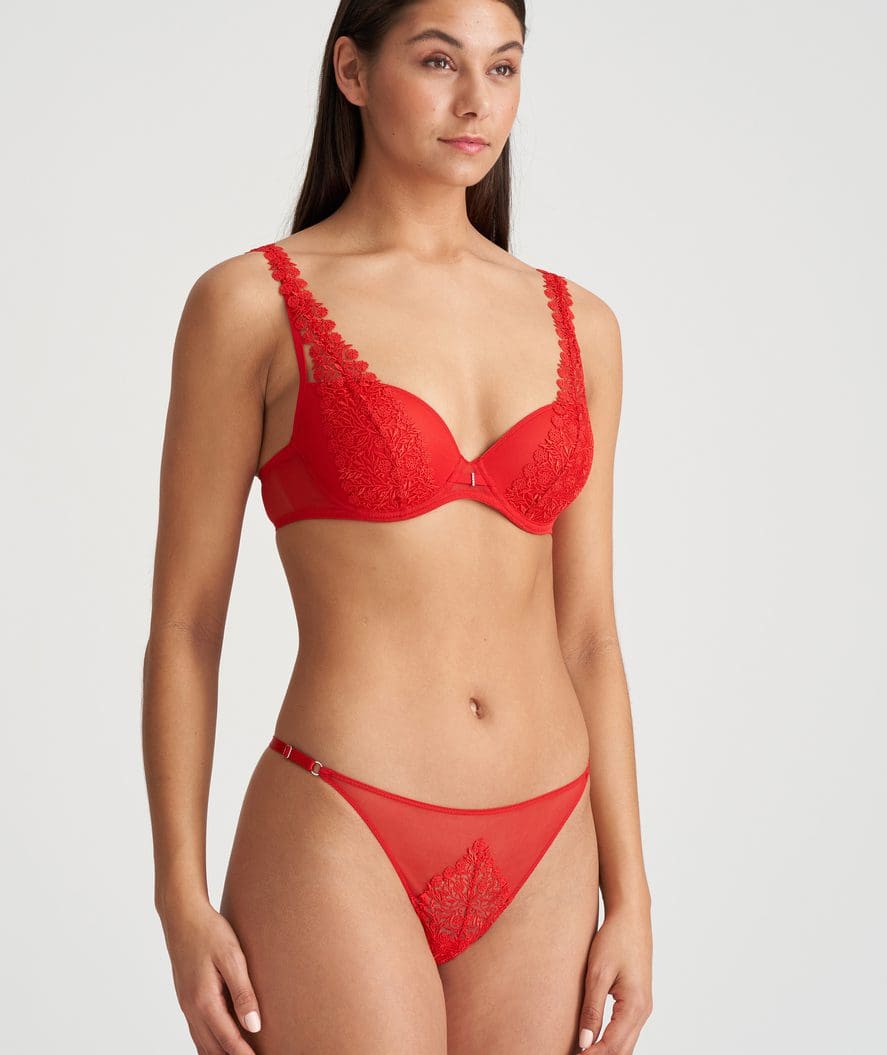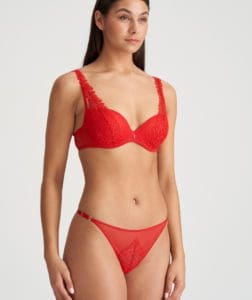 Enjoy that festive feeling by gifting them the beautiful red lace Danae Collection from Marie Jo. 
This luxury collection combines sheer fabric and red lace to create a seductive silhouette that is sure to be the perfect Christmas addition to any winter wardrobe. Mix and match a selection of three different styles of briefs and two bras for their ideal lingerie gift set.
Gift them something supportive this Christmas with Bare Necessities
At Bare Necessities we believe that everyone should feel beautiful, which is why we think luxury lingerie is the perfect gift this Christmas. Explore our selection of lingerie to find stocking fillers and gifts for under the tree that will leave them feeling confident in their body, there's something for everyone no matter the style, shape or fit you're looking for.
Get in touch with our friendly team for more information and advice on the ideal lingerie to bring cheer to those you hold dear, or check out our full range of luxury lingerie for women today.